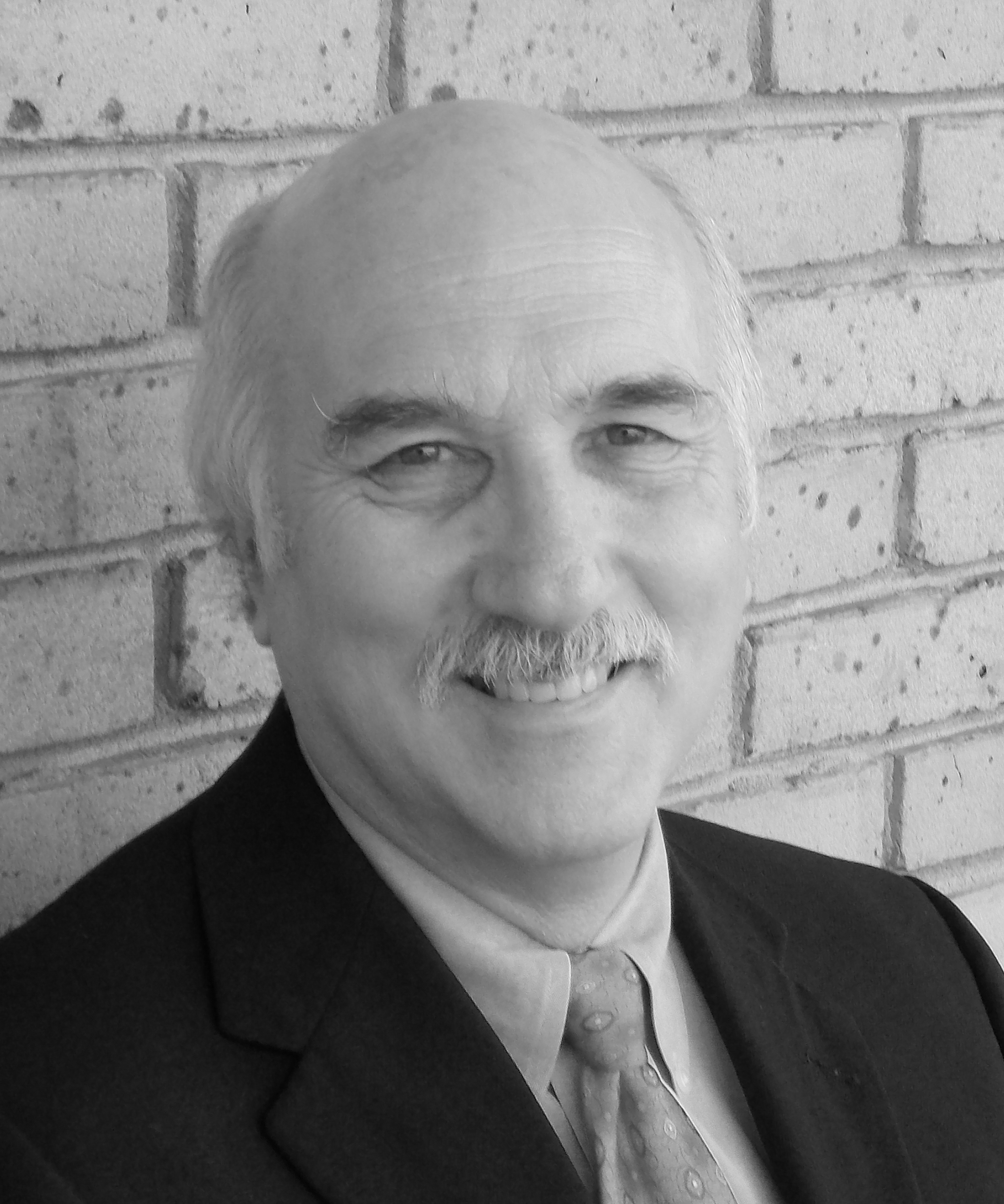 Macy B. Hart's parents, owners and operators of the largest department store in their small Southern town, would gather their four children and drive the 160-mile round trip to bring them to Sunday School every Sunday morning. Every Jewish holiday they found somewhere for the family to be a part of the Jewish community. Every Friday they said the blessings over the candles, the wine, and the bread (challah was not available) to acknowledge that they were Jewish, even if they were the only Jewish family in the town of Winona, Mississippi. Their efforts made a lasting impression.
Macy found himself at the Henry Jacobs Camp as its new director four days after he graduated from the University of Texas. When he arrived, the grass hadn't been cut, the buildings were there but not furnished. No program had been laid out for this brand-new camp for Jewish kids. He didn't know where to start. So he jumped on a tractor in his nice clothes, excited to be there, and mowed the grass. In the heat his glasses fell off. He mowed down the glasses. His plan was to stay a few years and then go to law school. But he's been there for almost 30 years.
At camp today there is a map that shows synagogues and temples that no longer exist because of population shifts in Mississippi, Arkansas, Louisiana, Tennessee, and Alabama. The vanishing landscape sparked his passion to found a museum to record and preserve these pieces of history. On a trip to Vicksburg in 1971 Macy Hart saw a beautiful wooden ark in a sanctuary and took immediate action. The Temple had already been abandoned, and he expressed interest in taking the ark back with him. A few months later, he received a letter offering him that ark. The building was to be demolished in two weeks. Macy took that ark and began the Museum of the Southern Jewish Heritage. Today the Vicksburg Ark sits in a prominent place in the museum's sanctuary. He continues to add precious objects – a ner tamid (perpetual candle) from Port Gibson, Mississippi. Carved pulpit chairs from Canton, near Jackson, sit next to silver spice boxes from Pine Bluff, Arkansas. Macy explains, "We don't want to be just a treasure chest of hundreds of objects. We want to recapture the history of and educate people about the Southern Jew."
From Macy B. Hart's Statements of Motivation and Purpose:
"My father was a product of the famous, dignity-creating Jewish Children's Home of New Orleans. He lost his father at age eight. My mother was the third surviving child of Russian immigrant peddlers who had settled in Winona. My respect for them and my indebtedness to them have served as the strongest personal motivation for the work I do and have done.
As with most kids, my early days were mainly occupied with play. I remember, however, with great vividness, that I counted the days until I could join the Temple Youth Group when I reached ninth grade. The Southern Federation of Temple Youth (SoFTY), within the national organization, National Federation of Temple Youth (NFTY), became the entrance gate to my career; through my involvement with these organizations my life would be dramatically altered. The first conclave I attended was held in Memphis. Since there were no other Jewish children in Winona except for my younger siblings, I made this trip by myself. Nothing in the world could have prepared me for the explosion of emotion I was about to experience. As I entered the social hall, I stared in amazement at the 420 teenagers assembled. They were not just teenagers, they were all Jewish! I had never seen so many Jewish teenagers in one place in my life. When I went back I went to high school in Winona, but I 'lived' in SoFTY and NFTY. Once I became involved with the Temple youth group in the small town where we attended Sunday School, my parents had to give up their entire Sunday because participation required an all-afternoon commitment. As I found my way in this network, the sense of purpose implanted by my parents was strengthened further.
Work for me began in earnest in 1970 as I was graduating from college and in a hurry to get on with the greater task. I found myself at the right place at precisely the right time. The Union of American Hebrew Congregations (UAHC) was opening its newest and eighth camp. It was a Southern camp. One of my role models and mentors, Rabbi Henry Skirball, suggested that I go to work at the new camp. It was perfect. I got a chance to help launch the institution from scratch. My plan was to stay for two years and then go on to law school. But, the opportunity to start an institution, to participate in increasing and sustaining its traditions was, and remains, irresistible. The excitement just kept flowing my way and I could not leave. In 1999 the Henry S. Jacobs Camp enters its 30th year. Over the decades it has taken on the responsibility for the education of the entire Jewish community on a year-round basis. Originally built to house a leadership camp for SoFTY, Jacobs quickly became a Jewish Center. As soon as it opened I begged and pleaded with the movers and shakers of the Jewish world to spend a weekend in the country with adults from Coffeeville, Alligator, Clarksdale, Lake Charles, Dumas, and so many more small towns with only a few Jewish families. Almost immediately we had an amazing seminar series three times a year featuring such luminaries as Rabbis Marc Tannenbaum, Jacob Rader Marcus, Alexander Schindler, and Eric Yoffee, as well as Harry Golden, William Cutter, Ze'ev Chafets, Wolf Blitzer, David Twersky, and Dennis Prager, to mention but a few. So, in the middle of Mississippi, we have been able to offer the best in programming to the fewest in numbers. As a result, Jewish learning and laughing have continued."
From his Letters of Support:
"It had been an exhausting few days out on the road in the Dixie diaspora. Macy and I discussed the next stage of his plans. For the foreseeable future he would be busy with the new project, crisscrossing Mississippi, Arkansas, Louisiana, and Western Tennessee, touring museums, spending interminable hours writing grant proposals, and meeting with lawyers, contractors, and benefactors. No one would pay him for his time or trouble, and he didn't expect them to. He was merely fulfilling an obligation. As we talked, I looked at him closely, as old friends entering middle age sometimes do, and I saw that he had lost his country-boy looks. I was startled by something I saw in him. Balding, with a gray beard and prominent nose, Macy B. looked like a Jew. 'And I guarantee,' he continued, 'I never planned my life this way. I got out of college and I thought a dozen different things, but I surely didn't think I'd wind up doing this. I've been involved in Jewish things now for goin' on twenty-five years, goin' back to my youth group days, and I'm amazed that I have. I guess I'm doing it for my kids.' 'Hey, Mace, you were doing this for more than fifteen years before you had any kids,' I reminded him, and he thought about that for a long moment. 'Damn, boy, you right,' he said in his squeaky southern twang, and he turned to face me with a grin. 'I guess I just got me one of them Jewish hearts everybody keeps talkin' about."'
Ze' ev Chafets
"In Southern Jewish circles, the name of Macy B. Hart is synonymous with that of the UAHC's Henry S. Jacobs Camp. The camp is the heart of Judaism in the deep South, arid it is the embodiment of Macy's talents and energies. The Jacobs Camp is Macy's continuing contribution to the Jews of the South, and thousands of us are eternally in his debt. A product of the Reform youth movement in the deep South, Macy B. Hart was well aware of the need for widely dispersed Southern Jews to gather for Jewish education and culture. He went to work for the camp staff its very first summer, 1970, thinking it was just a summer job. The summer turned into winter, then getting ready for next summer, and Macy stayed on, laboring mightily to keep the excitement and the dream alive. In a region where one in four eligible children had to enroll in order to fill the camp, Macy established personal relationships with virtually every Jew in the four-state area, inspiring enthusiasm for the camp and filling the roster with both campers and counselors. In any educational endeavor, providing a good facility is of utmost importance, and much of Macy's work has been in this area. From squeezing the administrative budget to get more money for programming, to fixing the water pump himself, to raising money for new construction and then supervising that construction. Macy has really been the creator of a sophisticated and extremely usable educational infrastructure. But this has not been the limit of his work. From the very beginning, Macy has had a vision of what the Jews of the region need. He has scoured the country, bringing in a host of talented teachers and counselors. Then, he has worked with them in the development of their lessons and programs. He has identified young people with potential in Jewish education and given them both opportunity and guidance in their own development. I know because I am one of those young people, and I know scores of friends and former campers who have been challenged by Macy and who have now assumed their positions as leaders, professional and lay, in the Jewish community."
Rabbi David E. Ostrich
"Macy, actively involved in Jewish communal life since his leadership role in NFTY in the 1960's (as president), has been director of the Henry S. Jacobs Camp in Utica, Mississippi, for 29 years. Over the years it has become a year-round center of Jewish life for young people and their families from all over the under-served South. In an area with 43 congregations served by only 12 rabbis, the educational impact is significant. Macy's summer program is only one of the institutions he has nurtured to create Jewish educational resources and to preserve a rich historical past in the South. The Museum of the Southern Jewish Experience, with a base at the camp and a presence throughout the region, offers a multitude of exhibitions and activities, including the recent major exhibition, 'Alsace to America,' which received extensive, national press and international visitorship. The museum: like the camp, preserves and brings to life Southern Jewish tradition, and empowers participants to continue that tradition."
Karen S. Franklin