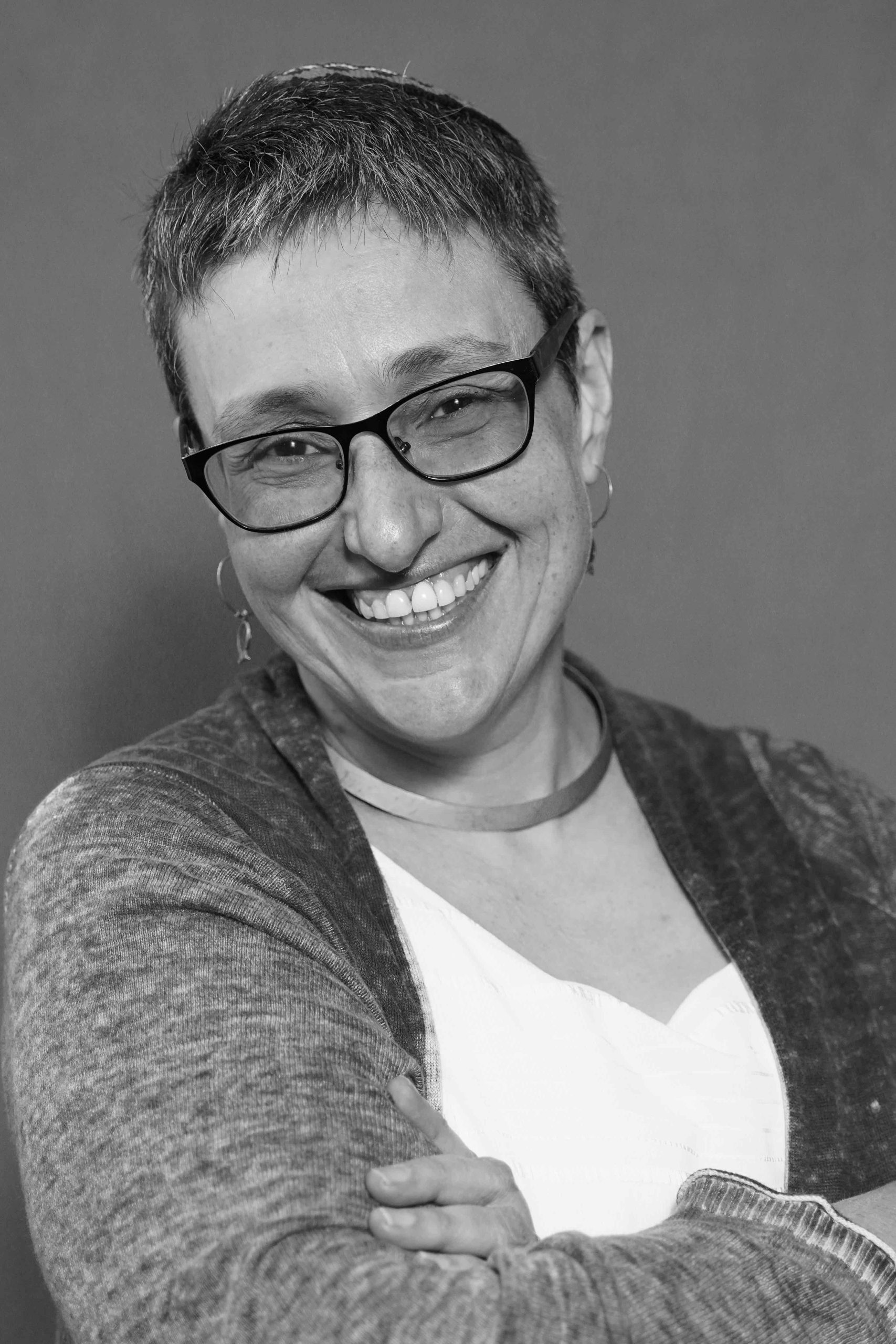 Chief Program Officer, Moving Traditions
Philadelphia, PA
Rabbi Tamara R. Cohen is the Chief Program Officer at Moving Traditions in Philadelphia, PA. In this capacity, she oversees all programmatic and educational initiatives created for the organization. In addition, she supervises Moving Tradition's national strategy for partnership and growth, and spearheads organization-wide conversations and commitments around diversity, equity, and inclusion.
Rabbi Cohen has made significant contributions to the national field of Jewish teen education and engagement through envisioning, designing, and implementing curriculum for three programs that target underserved populations not previously served by Moving Traditions, including the Kol Koleinu Fellowship, a national fellowship for 10th through 12th grade female-identifying teens to gain confidence, build community, and develop agency as Jewish feminist change makers; Kumi, an anti-oppression teen leadership experience to prepare Jewish teens for bold leadership and activism on college campuses and in social justice spaces; and Tzelem, a Rosh Chodesh group for LGBTQ+, non-binary, and gender expansive teens. In addition, she continues to revise Moving Traditions' signature programs, such as Rosh Chodesh, Shevet, B-Mitzvah, and Kulam. Rabbi Cohen also teaches, leads workshops, develops innovative curricula, and works closely with partner organizations on key issues facing teens today.
"Tamara is a treasured partner for every element of the Moving Traditions program," wrote Shuli Karkowsky, CEO of Moving Traditions, who nominated Rabbi Cohen for the Award.
"But her brilliance is her constant push to ask the questions: Who isn't at the table? Who doesn't have a voice to express their needs? Tamara doesn't just have the conscience to ask these questions; she also has the exceptional ability to create solutions."
"Being recognized with a Covenant Award at this moment in my life and in our country is so affirming of my vision for what Jewish education is and can do," said Rabbi Cohen, upon learning she was a 2023 Award recipient.
"I hope that with this Award I can raise up others who are making a difference every day by widening our understanding of who Jews are, what Jews learn and teach, and what Jewish education does to include all those whose identities and life experiences have in some way kept them from knowing that they do indeed belong."