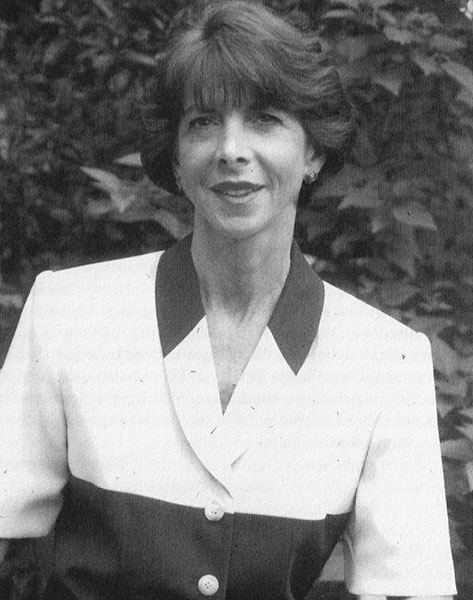 Dr. Anne Lidsky grew up in the 1950s in Albany Park, a Jewish neighborhood on the north side of Chicago. Her parents had both been unable to complete their schooling because of the Depression. Anne's early childhood memories are clothed in warmth, laughter, and the sound of her mother's voice both singing Yiddish melodies and telling her, gently but often, of the importance and value of a good education. Anne's mother died of ALS (Lou Gehrig's Disease) when Anne was in her teens. A short time later, her father succumbed to heart disease. Anne, her older brother, and her younger sister helped one another survive this unbearable loss. With the voices of her parents echoing in her heart, Anne pursued her education with a passion. She earned a BA in Education and an MA in Guidance and Counseling, both from Northeastern Illinois University, and a PhD in Counseling Psychology from Northwestern University. At the same time, she was taking classes in Judaica and Hebrew at the College of Jewish Studies (now Spertus College).
When she began her teaching career, Anne found herself in the heart of Chicago's inner city during the week and in religious school classrooms on weekends. Anne became a counselor at the Olin-Sang-Ruby Union Institute Camp in Oconomowoc, Wisconsin, for two summers in the sixties. Beginning in the eighties, she served there for 13 consecutive summers as Educational Director. From 1972 to 1975, Anne and her family lived in Kfar Sava, Israel. Upon returning to the United States, Anne began a four-year teaching and counseling assignment at the Solomon Schechter Day School in Skokie, Illinois. Both her daughters spent nine wonderful student years there, as well. For the past 18 years, she has served as Director of Education at Temple Jeremiah in Northfield, Illinois. When she began, the Temple had 350 students enrolled in its religious and Hebrew school programs. There are now 700.
For the past 13 years, Dr. Lidsky has led support groups for families, patients, and teens at the Les Turner ALS Foundation, which honored her in 1992 for her community service. She brings a rare combination of Torah and theology, knowledge of ethical wills and the teachings of Pirke Avot to those in need.
From Dr. Anne Lidsky's Statements of Motivation and Purpose:
"My early childhood memories are filled with many enduring images: my mother lighting Shabbas candles, eyes closed, lips silently moving; the times I sat in shul with my father, sharing his tallis as I fondly touched the fringes; or my careful setting of the Seder table each year for Passover. And I loved Hebrew school! By the beginning of the second year of a four-day-a-week program, all the girls in my school dropped out except me, Chanele, who, from an early age, talked to God and felt a joy in being Jewish. I can still close my eyes and hear my mother singing 'Bie Meer Bist Du Shane' or 'My Yiddishe Mama,' and I can feel her arms around me as she swayed to the melodies. Judaism was a golden thread interwoven throughout my daily life, and I felt blessed.
I had lost both my parents to illness and death by the time I was 19 years old, and early loss taught me more than I realized. I wanted to guide my campers, and later my students, to understand what life could hold for them, that through the study of Torah we can learn to make every day count. I knew during those early years at camp that I would combine my desire to help people, my yearning to teach, and my ultimate love of Judaism. From employment in the inner city, to three powerful years in Israel, and then into the experience of a Solomon Schechter school, I continued to live my work as a teacher and guidance counselor.
An opportunity to provide a vision for the synagogue and establish an environment where Judaism could flourish came from Rabbi Robert Schreibman at Temple Jeremiah, when he offered me the position of full-time Director of Education. I am grateful for the good fortune to be at this wonderful place. We, as Jewish educators, have that opening, to help our children find what is good. Let us help them experience that person to person relationship where soul touches soul, for if we do not take this task on as our own, who will do it? As we feel passionate about our Judaism, let us strive to show its beauty, its power, and its possibilities to those we teach.
As educational directors of supplementary schools, we are looking at large numbers, when we consider that approximately 80 percent of our Jewish children are educated in afternoon and weekend programs. We who work so closely with people in the Jewish community must create experiences that will allow us to touch the lives of our families, particularly in today's world, where peace of mind and emotional security are hard to find, and where a living Judaism can offer new meaning to our people and ultimately ensure Jewish continuity… 'Whatever God has created,' said the Baal Shem Tov, 'has a spark of sanctity in it.' We can help that spark flourish by modeling ultimate human kindness as we are guided by Torah."
From her Letters of Nomination and Support:
"I first met Dr. Lidsky approximately eight years ago. We had recently moved from Canada and were looking for a synagogue. Going from one place to another, no place had quite the right 'feel' until our first meeting with Dr. Lidsky. I can still picture the table where she, I, and my then nine- and eleven-year-old children sat. We discussed our needs, and she laid out her philosophy of a 'Jewish Education.' In that first meeting, Dr. Lidsky became Anne to me. This was a woman who wore her love for children, for Torah, and her passion for teaching the values and traditions of her heritage as proudly as one would wear a treasured heirloom. At that table sat a woman who in a single meeting made two very homesick children and one displaced mother feel they had found a spiritual home. From that point on our love and respect for Anne blossomed as we experienced more of her remarkable qualities and were witness to more of her accomplishments. I must add that it is a rare instance when we are fortunate enough to find an individual to whom we are willing to entrust our most precious possessions, our children and their educational as well as spiritual well-being. Regardless of the honors which have been or will continue to be bestowed upon Anne, the greatest Kavod to her is that she continues to dwell in the hearts of those children whose lives have intersected with hers."
Linda Goorvich
"I must begin by letting you know what an honor it is to be chosen to tell you about Dr. Anne Lidsky, my teacher, my mentor, and, now, my colleague. Anne has had a powerful impact on my life. Anne voluntarily became my Hebrew tutor when she found out that I desperately wanted a belated preparation and celebration for my Bat Mitzvah in my adult years. I had no confidence in myself, but, somehow, Anne knew the right things to say to help build my self-esteem. Anne is responsible for bringing God into my life and has given meaning to the term 'Jewish identity.' Anne provided me with more resources from which to learn, and I eventually progressed to the point where I was teaching in both Hebrew and Religious School, all because of Anne's confidence in me. She also encouraged me to accompany her on a special educational trip to Poland and Israel, sponsored by the Community Foundation for Jewish Education. It is because of Anne's spirit and inspiration that my own children recently went to camp in Israel, and that my husband and I took our first trip to Israel together this past summer.
Anne also believes strongly that we all must become more involved in issues of human welfare in the community. Anne became involved with the parents of a young female murder victim after reading about the tragedy in our local paper. Of course we had all read the same article in the morning newspaper, but it was Anne who picked lip the phone to call that family, a family she had never met. Anne ultimately helped plan a community-wide memorial service with these grieving parents, giving out hundreds of yahrtzeit candles to the participants. I simply cannot imagine how empty my life and the lives of others would be without her presence."
Arlene Polonsky
"Anne served on the faculty at Olin-Sang-Ruby Union Institute, UAHC's camp in-Wisconsin, for fourteen years. She worked closely with staff as well as with campers and established lifelong relationships. Some of those campers are now in rabbinical school and still keep in contact with Anne. They come to see her when in town and embrace her with such fervor that an onlooker would have to consider them close relatives. Past counselors, now married with their own children, maintain contact with Anne, treasuring memories that she gave them as cherished gifts. I have watched Dr. Lidsky teach 'Introduction to Judaism' workshops. She lives what she teaches, and she teaches with such passion and sincerity that her audiences applaud her at the end of every class."
Rabbi Robert Schreibman