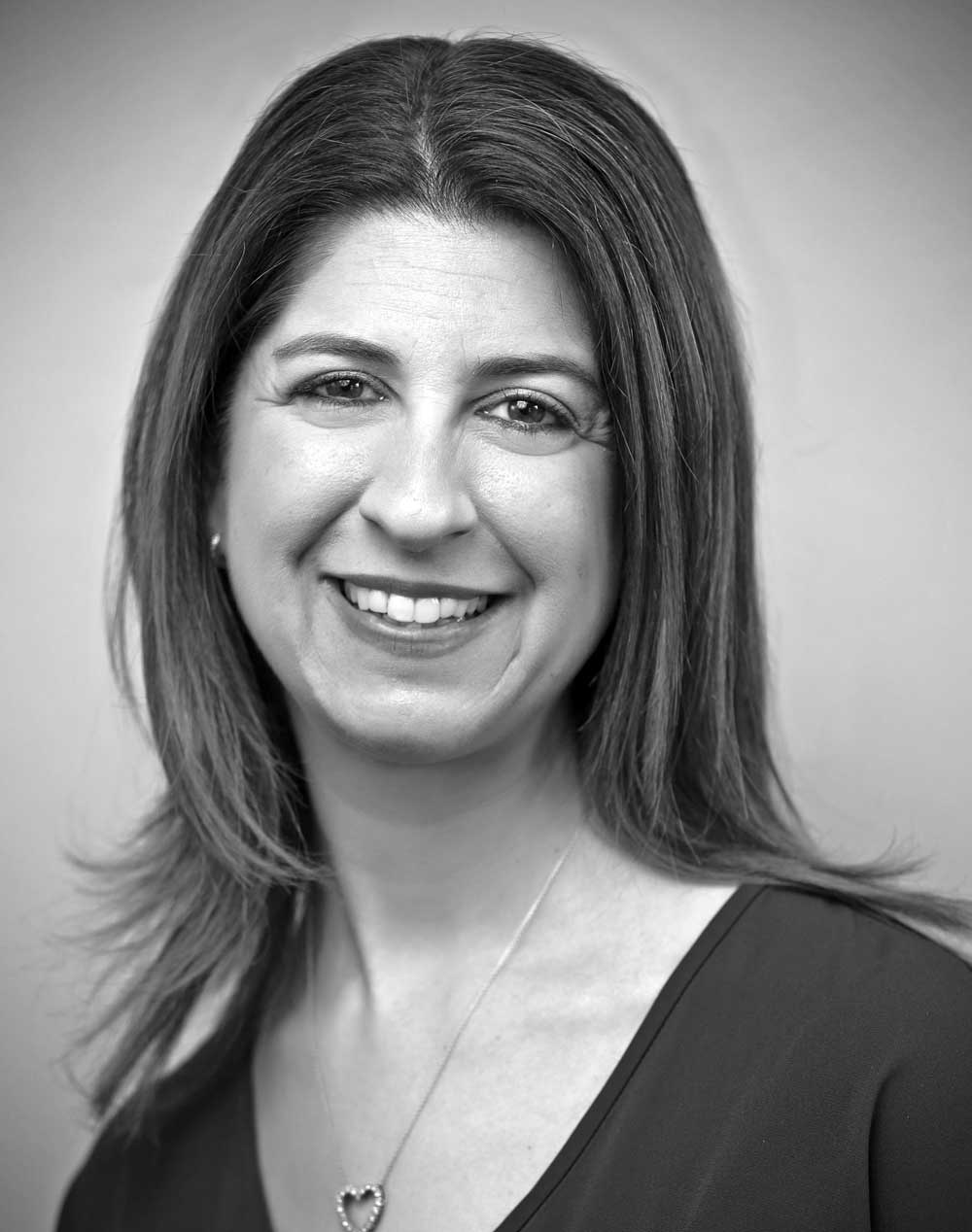 National Director of Institutes and Training
Matan
New York, NY
Developmental Support Coordinator
Temple Beth Ami Nursery School
Rockville, Maryland
"When I began my career, my intention was to change the landscape of Jewish education for children with special needs. Whenever possible, I attached myself to like-minded people, parents, exceptional teachers, and rabbis who recognized the Jewish message of inclusion. It is not enough to learn that as a Jewish community, we are to embrace those who are different. But rather, we must also live this value and allow our children to live this value. Every morning when I wake up, I see opportunities for inclusion in Jewish education. I say to myself, 'How much stronger would the Jewish community be if it was inclusive of every individual regardless of ability? What can I do today to make that happen?'"
Meredith Englander Polsky is the National Director of Institutes and Training at Matan. In this capacity, she directs The Matan Institute, which trains groups of Education Directors and teachers on how to make systemic change in their organizations to effectively include children with special needs. Ms. Polsky also oversees the Matan Program at Shaare Torah Congregation in Rockville, MD, where she manages teaching staff and supports curriculum development.
Ms. Polsky presents at major Jewish conferences, including the General Assembly, United Synagogue's New Directors Institute, Hebrew College, and others. She serves as an inclusion mentor for the Foundation for Jewish Camp's Community of Practice Initiative and consults with communities nationwide on inclusion and Jewish education. Her articles have been published in numerous print and online publications, including Kveller.com, PresenTense, eJewishphilanthropy.com, and The New Normal.
Ms. Polsky serves as the Developmental Support Coordinator at Temple Beth Ami Nursery School. As Coordinator, Ms. Polsky supports teachers in working with children with special learning needs; facilitates and oversees the successful integration and support of each child; assists in identifying potential delays in early development; works with parents to support their process of recognizing and understanding their child's needs; interfaces with county professionals to secure proper supports for children both inside and outside of school; coordinates the efforts of the child's entire support team, including a speech pathologist and occupational therapist; and works with teachers to integrate the suggestions of all specialists. Ms. Polsky has ensured that every child who has applied to Temple Beth Ami has been accepted regardless of special need.
From 2005 to 2010, Ms. Polsky served as Specialist, Special Needs and Disabilities Services, for the Department of Early Childhood, Youth, and Teens at the Partnership of Jewish Life and Learning in Rockville, MD. Ms. Polsky was responsible for obtaining Maryland State certification for all Partnership trainings for early childhood educators and directors. She served as community liaison for parents seeking Jewish education for their children with special needs and for Jewish education directors working to create more inclusive environments. While in this role, Ms. Polsky created a guidebook for synagogues on fostering an inclusive environment, as well as a Special Needs Assistance Program through which she trained teenagers to support children with special needs in congregational school and youth group settings.
Ms. Polsky held the title of Founder of Matan from 2000 to 2004. In this capacity, she worked with synagogues, Jewish agencies, and religious and day school classroom teachers to create inclusive educational programs, curriculum, and lesson plans for children with special needs. She also created new programs for children who had never had access to a Jewish education because of their special needs, developed individualized education plans for these students, and supervised Jewish special educators in the classroom.
Ms. Polsky received her B.A. in Psychology with High Honors (1996) from the University of Michigan, an MSW in Clinical Social Work (2000) from Columbia University, an M.S. Ed. from Bank Street College of Education with a Concentration in Early Childhood Special Education, and a Graduate Certificate in Early Intervention (2014) from Georgetown University.
From Her Letters of Nomination and Support
"Beyond Meredith's clarity of purpose, quiet strength, patience, and compassion, two traits stand out. One is her unique combination of expertise. She has degrees in Social Work, Special Education, Early Childhood, and a Certificate in Early Intervention. Her complete integration of these related fields has given her an unparalleled ability to understand the role of systems and personalities and the processes of development and change. Anyone who has ever talked with Meredith is in awe of her understated power and intricate understanding of each challenging situation. The second trait is Meredith's ability to identify gaps in programs or systems and the logical steps to filling them. She is unabashedly determined and optimistically realistic. A tireless proponent for inclusion in Jewish early childhood centers, religious schools, camps, and JCCs, Meredith Polsky has modeled the possibilities and paved the way for national conversations on Jewish inclusion for children. Indeed, she has changed the landscape of Jewish education."
Dr. Paula Sayag
Director
Temple Beth Ami Nursery School
"Meredith embodies the finest qualities of both an entrepreneur and an educator. She understood before most in our community that there existed a need for quality Jewish educational opportunities for students with diverse learning needs. Matan's approach, advocacy, and teacher training efforts continue to empower a broad range of influencers, including educators, rabbis, communal leaders, and parents to understand that all children have the right to a rich and meaningful Jewish education."
Brian Gaines
Founding Executive Director
Joshua Venture Group
Parent
Temple Beth Ami Nursery School
"Meredith is a visionary leader who can identify an unmet need, imagine new models, and work collaboratively with multiple organizations and individual leaders to transform Jewish learning environments. In 2014 and 2015, The Jewish Federation of Greater Washington was fortunate to partner with Matan to host the first Matan Institute cohort outside of New York. This was a direct result of our ongoing relationship with Meredith and the recognition of her skill, creativity, and expertise. Thirty congregational education directors from 16 schools participated in this extraordinary year-long program. Meredith was instrumental at every step along the way in providing the resources, training, and mentoring that made a profound impact on these educators and, by extension, on the many hundreds of students whose lives they touch. Through Meredith's vision, inclusive Jewish learning environments are becoming the expected norm in Greater Washington."
Marci Harris-Blumenthal
Senior Director, Community & Global Impact
The Jewish Federation of Greater Washington
"Meredith has proven to be a successful change agent. She has led the way and changed the landscape of inclusion in the world of Jewish education. While Meredith is a quiet, unassuming person, she is nonetheless a powerful force. She has demonstrated strength as an educator and a leader through her vast knowledge and resourcefulness and her ability to listen well, remain calm in difficult situations, and use creative problem solving. Meredith started a revolution with the founding of Matan. She paved the way for change in the world of Jewish education, although she insists her work has only just begun."
Rachel Kest
Director, Jewish Education Services,
Jewish Federation of Greater Rochester