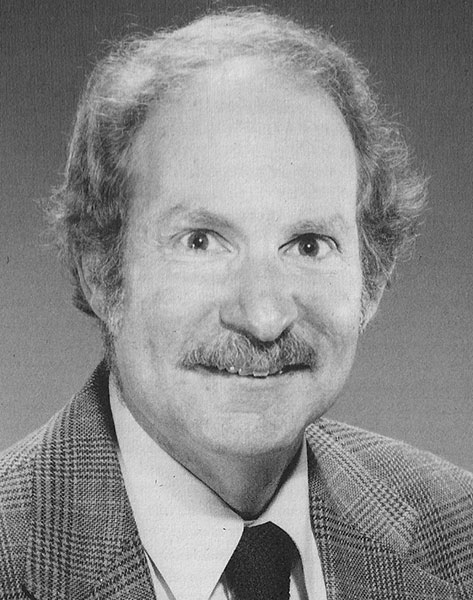 Fred Rosenbaum grew up in Queens, New York, in a family indelibly marked by the Holocaust. His mother, while still in her teens and left all alone, fled Poland and was able to reach the United States. His father, who had already emigrated from Poland, became a U.S. Army sergeant in the early 1940s and returned to Europe to fight in the war. Fred received his bachelor's degree from Washington University in St. Louis in 1968. Then he, too, returned to Europe where he spent a year as a Fulbright Fellow in West Germany. He studied the Third Reich and observed, first hand, the devastation it had caused.
Subsequently, while earning his master's degree in European history at the University of California at Berkeley, he discovered the writings of Franz Rosenzweig. Inspired by Rosenzweig's example, Fred chose to leave the traditional academic track for the less-traveled road of a career in adult Jewish education. In 1974 he founded Lehrhaus Judaica, naming it after the illustrious Freies Judisches Lehrhaus that Rosenzweig founded in Germany in 1920, and that was closed by the Nazis eighteen years later. This non-denominational school, which stresses dialogue between teacher and student and the primacy of classical text study, began modestly at the Berkeley Hillel Foundation. It has grown to its current enrollment of more than 3,000 adult students in Berkeley and at twenty outreach sites throughout the San Francisco Bay Area.
Though an institution builder, Fred Rosenbaum, like his role model Rosenzweig, never abandoned the classroom and has taught at Lehrhaus every semester during his more than two decades as Executive Director. He has also made an impact in his community as a historian, a journalist, and a university lecturer. He has written two books, Free to Choose and Architects of Reform, and numerous articles on the California Jewish experience. As a foreign correspondent he has covered the Klaus Barbie trial, the presidential election of Kurt Waldheim, and the collapse of communism. He is an adjunct faculty member at the University of San Francisco, San Francisco State University, and the Graduate Theological Union, where each spring he teaches a course on the Holocaust to Christian seminarians. He has also taught and lectured abroad in St. Petersburg, Prague, and Kassel, West Germany, where he delivered a commemorative lecture on the occasion of Rosenzweig's one-hundredth birthday.
Fred Rosenbaum's Statement of Motivation and Purpose:
"Despite my upbringing among Polish-Jewish refugees in New York City, life as a Jewish educator was hardly what I envisioned for myself as a college student in the mid-1960s. But a number of factors awakened in me a passion for modern Jewish history. My study of the history of the Third Reich at Goettingen University in West Germany was my first experience in Europe, and I was stunned when I saw the effects of the Holocaust first hand. I traveled to Dachau, of course, but was struck even more by the haunting absence of Jews in the university town in which I lived, a town which had had thousands of Jewish inhabitants before World War II.
Both in West Germany and in graduate school at Berkeley I had learned a great deal about the work and life of Franz Rosenzweig (1886-1929), the theologian who founded the original Lehrhaus. In Frankfurt of the 1920s, this school for adult Jewish education constituted the focal point of Jewish cultural revival in Weimar Germany. I was much impressed with Rosenzweig's courageous assertion of his Judaism in an assimilated society, and with his path of rediscovering Judaism from the outside. As a young man who nearly converted to Christianity he was certainly 'less Jewish' than his parents, but later in life 'more Jewish.' It was just this sort of generational conflict which I believed had a parallel in the struggle for identity of American Jewish youth half a century later.
I established Lehrhaus Judaica in 1974, thirty-six years after the Frankfurt Lehrhaus had been dosed by the Nazis. Rosenzweig's Lehrhaus in Weimar Germany was a seedbed of a virtual Jewish renaissance in Central Europe between the wars. The collapse of Jewish life in the Soviet Union led to the arrival in Frankfurt of geniuses such as Agnon and Chagall. At the same time Lehrhaus was an important station along the way for those sueh as Scholem and Simon who would make aliyah to Mandate Palestine, as well as Erich Fromm, Nahum Glatzer, and countless others who later emigrated to America. Buber, Heschel, and Rosenzweig, great philosophers of Judaism in this century, not only taught at Lehrhaus but also headed the institution at different times in its all too brief history. We cannot compare ourselves to these luminaries and their vast accomplishments. But it is true that today's American Jewry, with its great resources and potential, faces momentous decisions. With Rosenzweig's intellectually fertile Lehrhaus model I view my work, now and in the future, as that of a catalyst in helping to create a community of searching and learning Jews."
From His Letters of Support:
"Lehrhaus began as a dream, a vision that only Fred Rosenbaum could see. He dreamt of a Jewish community engaged in study, of adults learning together as they addressed the complexities of both sacred and secular Jewish texts, of current events, of ethics and philosophy, of beliefs and practices. He was inspired by the model of the original Lehrhaus because his own scholarship focused on the accomplishments of Franz Rosenzweig. In his own way he may now have matched and improved upon the original (a claim he would be horrified to hear me make). The key is Fred. He is a serious scholar without the safety of a tenured university position or a comfortable pulpit. He pursues his own research in both local and European Jewish history with a zest that renders him a scholarly role model to all who encounter him. He is a richly talented educator who has shaped a substantively beautiful set of programs. He is an inspiring and effective administrator, who deftly organizes the complexities of a multi-campus adult education program. He is a gifted classroom teacher, whether lecturing to large audiences or guiding a seminar. He has not only made a signal contribution to one of America's significant Jewish communities, he has created a model of adult Jewish study that ought to inspire other communities."
Professor Lee S. Shulman