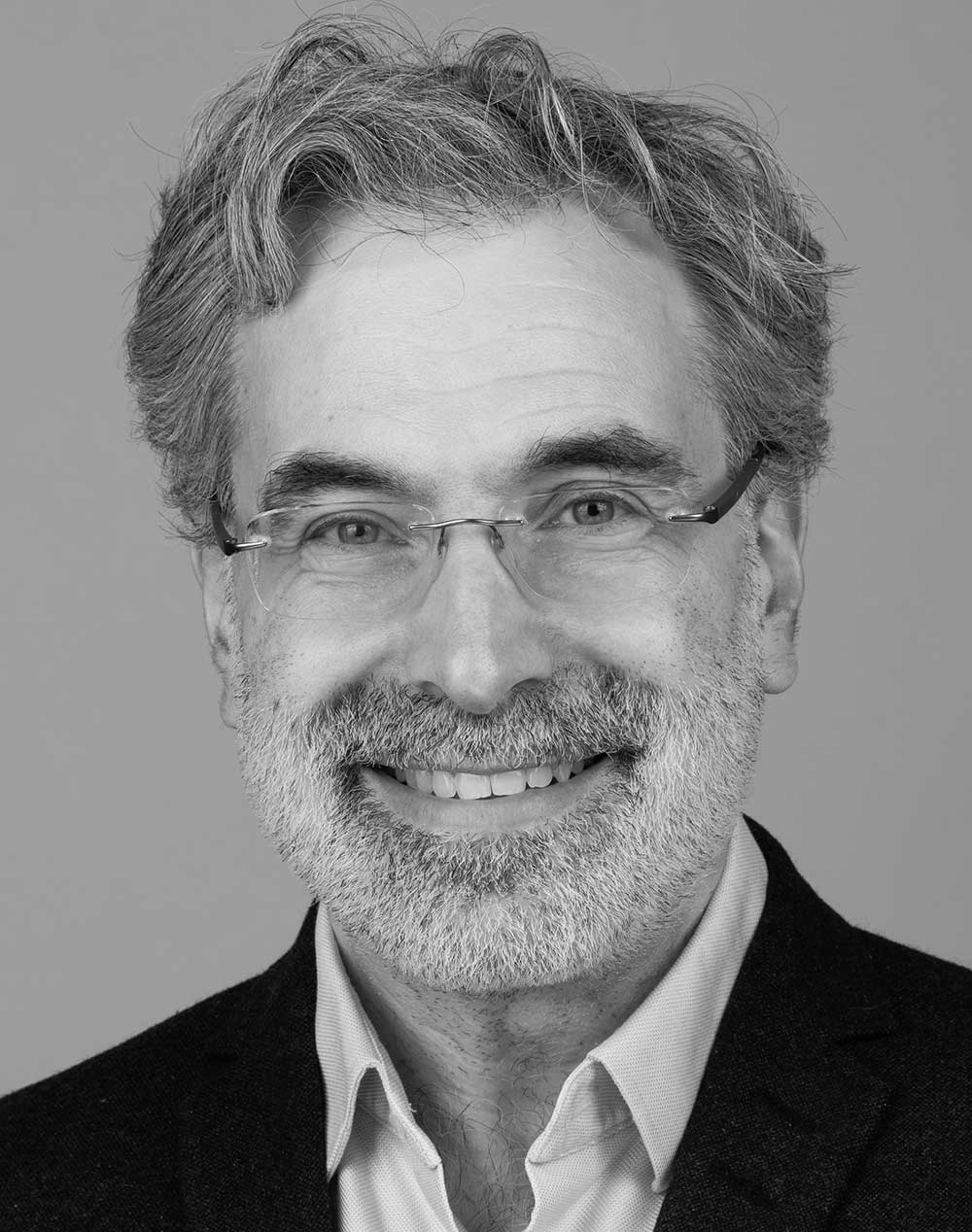 Head of School, The Toronto Heschel School
Director, The Lola Stein Institute
Toronto, Canada
"Jewish teaching is a 'leap of action,' a creative risk on behalf of our children. I am humbled to accept this award for all those who dedicate themselves to the art of Jewish learning, and I am deeply appreciative to The Covenant Foundation for recognizing the value in taking this creative leap."
Dr. Gregory Beiles is the Head of School at the Toronto Heschel School, where he has worked for the past 22 years. In his work at Heschel, Beiles is guided by the teachings of Rabbi Abraham Joshua Heschel, and seeks to shape Jewish education as a 'work of art' by looking to Jewish wisdom not merely for content, but also to shape the methodologies and approaches for teaching and learning. At his school, he ensures that tikkun olam, daily acts of chesed, and ethical practices based on the weekly parsha are woven into the school's daily curriculum. The school also nurtures intentional Jewish pluralism in which children from diverse Jewish backgrounds discover the strength of diversity within unity.
As a curriculum developer and teacher mentor, Beiles challenges teachers to create educational experiences in which students see each discipline of study as a unique way of thinking and appreciate knowledge as a source of awe and wonder.
Beiles has been the lead developer of an integrated curriculum that combines intentional pluralism, learning through the arts, interdisciplinary study, and fusion of general and Judaic Studies. By launching Project Mishna, an initiative to create and document interdisciplinary units of study in all grades of the school, Beiles has fostered a community of teachers-as-peer mentors in a 'Learning Center' environment. Ample time for peer planning is budgeted into the school day, fostering a deep faculty culture of collaboration and mentorship.
Aiming to nurture interfaith learning and appreciation, Beiles began a partnership program with a local Islamic School in Toronto. After the synagogue shooting in Pittsburgh, leaders from the school visited Heschel with a book of condolences for the Jewish community signed by each of their students. Toronto Heschel students responded by forming a circle of peace around their partner school following the Christchurch mosque shooting. Moving forward, Beiles plans to make the "art of tikkun" a fuller dimension of learning at Heschel, by deepening relationships with communities in Israel and First Nations in Canada.
In 2004, Beiles was appointed Director of The Lola Stein Institute – a think tank associated with the school – whose mandate is to raise the bar for discourse on Jewish education in Canada and beyond. At the LSI, he designs professional development workshops on topics including metaphor and God, tefillah as the art of wonder, teaching mathematics for understanding, democracy in Jewish sources, and more.
From His Letters of Nomination and Support
"Greg is a visionary leader, teacher, and writer who elevates relationships and opens pathways to Jewish spirituality, values, and knowledge. Visitors to the school marvel at the complex themes and intensely engaged children that they witness, which is the result of pure Moreh Greg."

Pamela Medjuck Stein
Chair of LSI and Editor of THINK: The Lola Stein Institute Journal
"Despite his title, Greg rarely sits at his desk behind closed doors; he takes a hands-on approach in all areas of the school. He can be found in a Grade 8 Science class encouraging students to build creative hypotheses, or in a Grade 6 Learning Tefillah class, demonstrating in Hebrew how to dialogue with the Amidah. At 7am, he's on the field coaching Junior High girls' soccer. His boldness and courage are apparent; he brings us his new ideas, concepts and techniques; models them with students, and encourages our faculty to integrate them into practice."

Dana Ezer
Grade 8 Teacher of Language Arts, Civilizations, and Tefillah, Mentor Teacher, The Toronto Heschel School
"Moreh Greg is a quiet leader who listens hard and then asks a question to delve more deeply into the matter at hand and bring the conversation to another level entirely. Teachers respect him and emulate his curiosity about the world, about Jewish ideas, and about the development of the whole child."
Rabbi Yael Splansky
Senior Rabbi, Holy Blossom Temple