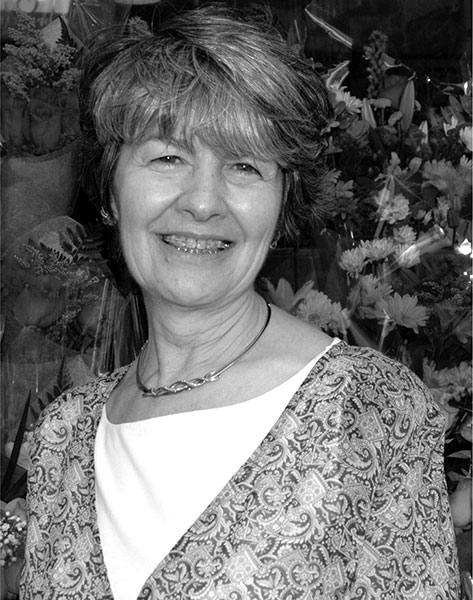 Ms. Tobie Brandriss
Department Chair, Science
SAR High School
New York, New York
Tobie Brandriss has been deeply engaged as a Jewish educator for much of her life, though she formally began her career in Jewish education only six years ago. Her father z'l, Chief Rabbi of Northern France after World War II, set a compelling example. Throughout her childhood, Tobie heard from her father that the key to Jewish continuity was in educating children.
Tobie studied biology during college and began her career by teaching biology at Hunter College High School, a school for the intellectually gifted in New York City. Only six years older than her first students, she immediately took to her new profession. Committed to the Socratic method of teaching through questions, she helped her students probe the natural world and discover the relevance of biology to their lives. In 1993, she became involved in curriculum design and development at a national level as the recipient of a Sci-Mat Fellowship from the Council on Basic Education/National Science Foundation. Her resulting article, Heroes for our Students, appeared in The American Biology Teacher magazine in 1999. More recently, she designed a curriculum module in bone physiology for NASA, field tested curricula for the Biological Sciences Curriculum Study and the National Association of Biology Teachers, and trained teachers in their use. She was elected to serve on Hunter's Personnel and Budget committee with responsibility for observing, evaluating, and making re-hiring decisions for the nontenured faculty at Hunter High School.
In her personal life, Tobie was involved in Jewish communal activity as a founding member of Project Ezra, an initiative assisting the Jewish elderly poor on New York's Lower East Side, and in the budding Jewish feminist movement, as a founding member of the women's tefillah group in Washington Heights. For years she tutored her peers and then her daughters and their friends in Torah reading and leading prayer services, witnessing the effect that raising young women to be actively involved in prayer services had on their self-images as enfranchised members of the Jewish community.
When Rabbi Naphtali Harcsztark, founding principal of the newly forming SAR High School, asked for a proposal of what a good high school science program would look like, Tobie was excited by the opportunity to envision an innovative program that incorporated Jewish themes and considerations. He then invited Tobie to join the faculty of SAR and establish such a program.
Two years later, SAR High School opened its doors, and the students began to achieve more in science than Tobie could have dreamed.
Perhaps her greatest source of pride is the citation that SAR High School received in the "2007 Advanced Placement Report to the Nation" published by the College Board as "leading the nation in AP Biology… a model for schools worldwide."
Her husband and three children, who love SAR as much as she does, have cheered her on throughout the process.
From Tobie Brandriss's Statements of Motivation and Purpose:
"When Rabbi Naphtali Harcsztark, founding principal of SAR High School, asked me to write a position paper describing an ideal science program for a Jewish high school, I envisioned a science program that encouraged thoughtful discussion of controversial topics like biomedical ethics, evolution, the cosmos, reproductive technology, stem cell research, genetic engineering and organ donation, which can and must be explored from a Jewish perspective.
"My goals as a biology teacher and science curriculum coordinator are to establish an outstanding science program that inspires students and helps them to see science as a way of 'knowing' the natural world; to transmit the excitement that accompanies recent advances in science and make students aware of the ethical dilemmas those advances sometimes present; and most meaningfully, to engage them in exploring science from a Jewish perspective, asking them what their Jewish tradition and values bring to scientific inquiry, and challenging them to navigate the inevitable conflicts and questions generated by the interface of religion and science.
"My goal is to challenge them as Jews and as thinking young people to confront the many ethical and moral questions raised by new advances in science and medicine, and to engage them in examining their beliefs and how Jewish values can inform their beliefs and decisions in these areas. For example, in the area of embryonic stem cell research we explore such questions as, what can the study of Jewish law contribute to this discussion? What does halacha tell us about the moment of death and about organ donation? Is there a Jewish genome? How should it affect our approach in making personal reproductive decisions and in treating genetic diseases? These are issues that we as a society must deal with— and our own tradition has much to offer in answering them. "I also strive to expose our students to the intellectual and theological questions raised by areas of science that may seem to conflict with the
Torah. My goals are to help our students confront these two spheres of learning and approach science without fear. I want them to see that it's okay to raise difficult questions, even if we don't have all the answers— and to see that their teachers and rabbis are not threatened by that ambiguity, which will hopefully help them also feel more comfortable with their questions."
From her Letters of Nomination and Support:
"Tobie Brandriss represents that cadre of educators who have achieved success in secular fields yet have chosen to bring their talents to Jewish schools because they are committed to the Jewish educational enterprise. Tobie consistently bridges Jewish values to a secular subject that stands as a model for Jewish educators. And what she does in science can be replicated in history or art or any other subject that opens up the world to Jewish adolescents.
"For Ms. Brandriss, Torah and science are not two warring disciplines or ideologies that must be bifurcated in students' minds, but rather two profound value systems that exist in creative tension with each other, engaged in a grand conversation that adds truth to both. Her students learn that one committed to halakhic Judaism can find the interface between science and religion or can grapple with contradictions without diminishing one's faith. And through her teaching of areas of dissonance, she imparts another valuable lesson: that while one must always seek answers, raising questions is equally important. This lesson is of value in science where ethical issues are at times underplayed, and in Orthodox schools where Torah teaching tends to stress rote answers or uncritical absolutes.
"Brandriss has applied Jewish values to many areas of her classroom— DNA, organ donation, reproduction, Jewish genetic diseases, human sexuality, the environment and more. She is unafraid to raise thorny theological or current political issues. The way she teaches evolution and stem cell research is a model for Torah and science teachers. An inspiring teacher, she encourages Orthodox Jews to study science, countering today's trend for bright students to choose more lucrative professions. She also represents a serious model for young Orthodox women: for her, a career is not a job but a passion, a calling, a mission."
Blu Greenberg
Founding President, Jewish Orthodox Feminist Alliance
"Six years ago, as I began developing the theory and practice of SAR High School, the first teacher I called was Tobie Brandriss. In addition to the dynamic teaching that Tobie would bring to the classroom, I knew her talents would inform the culture of the school as a whole, in ways that extended far beyond her own classroom.
"Ms. Brandriss's passion for science and her dedication to a thoughtful, reflective Judaism, supported by an unparalleled work ethic, combine to create an atmosphere of dynamic learning in our school. Through her efforts in the classroom and ever-growing innovations in the Science department, students have the opportunity to explore the interaction between Jewish values and science in such areas as stem cell research, organ donation, evolution and genetics. They have had the opportunity to explore the relationship between physics and theology.
"SAR students have been exposed to the excitement of science in a way that Yeshiva Day School students seldom—if ever—experience. She has opened the world of science to our students in a most powerful way."
Rabbi Naphtali Harcsztark
Principal, SAR High School
"Tobie is unafraid of complexity. Her wide-ranging interests and broad vistas inform her ability to shape and articulate relevant issues with sharpness and precision. Her passionate engagement is contagious, and it resonates in every conversation and interaction with Tobie. When Tobie takes on a commitment—whether it be to run a camping program for teenage girls, or to set up a biology lab from scratch—she takes it on with a seriousness, determination, and vigor that would daunt a lesser woman. For Tobie, these projects present important opportunities to transmit the educational, religious, and intellectual values she holds dear."
Gail B. Bendheim
Supervising Psychologist, The Learning Center
Jewish Board of Family and Children's Services
"Ms. Brandriss was my 9th Grade Biology teacher in SAR High School, and is one of the most inspiring teachers I have ever had. She makes me proud to be a religious Jew who may pursue a career in this field.
"The imprint she has left on my life is immeasurable, and I know that many others could write the same. She has instilled in me a love of medicine, a field I had never before considered, but in which I am now seriously thinking about a career. She excels as an awesome role model for both her Judaism and her profession. Her dedication to her students and respect for others is clearly derived from the seriousness with which she approaches Jewish values, allowing her to consistently teach by example, both in the classroom and in the outside world."
Avishai Don
12th grade student, SAR High School