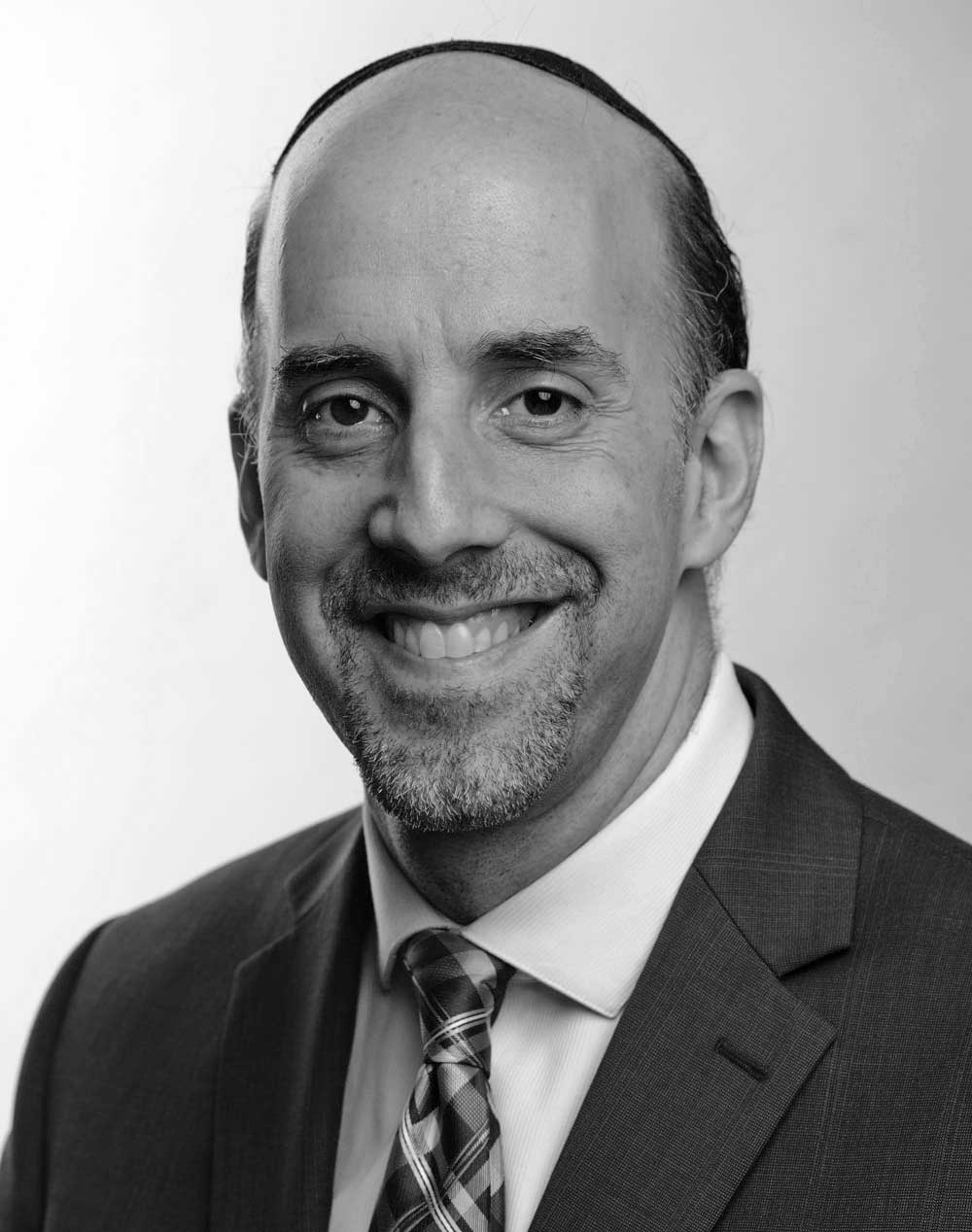 Director of Music
The Ramaz School
New York, NY
"During the course of a week, my students encounter nusach in the middle ages, grapple with the complexities of modern day Israel, and celebrate the rhythms of the Jewish week. My medium is music. It is how I best express myself and move others to form deep, enduring connections with their heritage and community. While there is never quite enough time to transmit everything, time must be given to create unforgettable learning moments. Though those unforgettable moments may seem spontaneous, they often require meticulous attention to detail and demand more of people than they expect of themselves."
Daniel Henkin has served as Director of Music at The Ramaz School in New York City for the past nine years. In this role, he directs the Lower School, Upper School, and Chamber choirs; teaches 11th Grade Music History and 12th Grade Music Theory; and is the Director of Kol Ram, the Ramaz/KJ community choir, an adult choir open to members of the Ramaz/Kehilath Jeshurun community.
Mr. Henkin serves as Music Director at Ramah Day Camp in Nyack (since 2005) and directs choirs at a number of other Jewish institutions, including Camp Nesher (since 1997) and Queens College Hillel (since 1996). Under Mr. Henkin's direction, the Tizmoret choir of Queens has been three-time Kol Ha'olam, National Collegiate Jewish A Cappella Competition champions and have performed at Lincoln Center and the White House.
From 1997-2007, Mr. Henkin served as Choir Director and Music Instructor at Yeshivah of Flatbush and as the Coordinator of Music Curriculum and Director of Middle School and Upper School choirs at Solomon Schechter Day School of Essex & Union in West Orange, NJ. He was the Assistant Principal and Director of Music Programs at Chizuk Amuno Congregation's Rosenbloom Religious School in Baltimore, MD from 1993-1996 and the Music Specialist at Camp Morasha in Brooklyn, NY from 1992-1996.
Mr. Henkin has presented at numerous Jewish educational conferences on contemporary a cappella music as well as choral repertory and arranging. He has recorded twenty-two albums of Jewish sacred music with numerous choirs and groups.
Mr. Henkin graduated summa cum laude and Pi Beta Kappa from Columbia College with a B.A. in Music and a B.A. in Philosophy (1991) and from the Indiana University School of Music with an M.M. in Composition (1994).
From His Letters of Nomination and Support
"Bringing Daniel to Ramah was one of the most important decisions our staff has made. He is a creative genius and masterful Jewish educator who has infused our camp and our neshamot with beautiful Jewish singing. Daniel is an arranger and conductor of Jewish music. Virtually every popular Jewish a cappella song heard today in North America is a Henkin creative masterpiece. But even more important, Daniel is a Jewish teacher who has inspired thousands of young people to fall in love with Jewish music and has mentored countless young Jewish a cappella leaders as they form Jewish groups on North American college campuses."
Amy Skopp Cooper
Director
Ramah Day Camp in Nyack
"Daniel Henkin is much more than a music educator. He is Jewish educator whose students come to love Judaism because they love him and they love what he stands for. They see his traditional behavior, his passionate Zionism, and his love of everything Jewish, including, of course, the Jewish music that he sings with them. Through him, many students are inspired to love Judaism, the Jewish People, and the State of Israel."
Rabbi Haskel Lookstein
Principal
Ramaz School
Rabbi
Congregation Kehilath Jeshurun
"Daniel Henkin's outstanding leadership, collegiality, knowledge, skills, commitment to Judaism, and passion for Jewish education were of great value to our school and the larger synagogue community. Daniel transformed the culture of our school into a singing community. A uniquely talented musician, performer, and composer, he shared with all of his students his deep love of music, his belief in its transformative power, and his uncompromising commitment to excellence in its performance."
Rabbi Stuart Seltzer
Director of Congregational Education
Chizuk Amuno Congregation
"Daniel's gift for teaching and transmitting information stays with his students well past their time in high school. Parents frequently tell me how unique it is for their children to have a teacher of Torah who is so passionate about music that they can seamlessly merge the two. Little do they know how much influence I've actually taken from Daniel, my own mentor in music, who has enabled me to pass that passion onto my students as well. In fact, when I think of the music teachers throughout many of our New York area Jewish day schools, they have all sung within Daniel's choirs and use many of his arrangements."
Debbie Nehmad
Assistant Teacher
SAR Academy