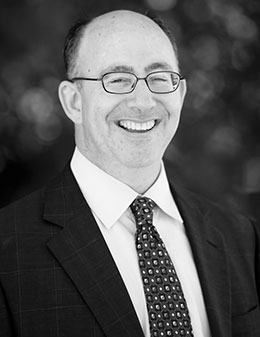 "As a Jewish educator, my roles are varied, but my goal is always the same: to discover and cultivate creative ways to help each individual student, class, and teacher find a personally meaningful and lasting relationship with Judaism. That is the journey and the covenant. That is the goal, the promised land of a deeply personal and lifelong relationship with our tradition."
One day, when Stuart Seltzer was 16 years old, the rabbi of his local synagogue stopped him in the hallway of the school. The 5th grade teacher was ill, Rabbi Berkun told him. "Would you please go and teach his class? They're waiting for you." Stuart has been teaching ever since.
Stuart attended Columbia University and the Jewish Theological Seminary as an undergraduate and was ordained at JTS in 1988. Upon ordination, he accepted an invitation from Rabbi Joel H. Zaiman to become the Director of the Religious School at Chizuk Amuno Congregation in Baltimore. He would remain there for 19 years, teaching in all of the congregation's five schools, from early childhood through adult programming. His unique teaching style and his passion for Jewish education helped him pioneer new approaches to family programming, the arts in Jewish education, family services, and teen educational experiences. His award-winning programs have served as models for communities throughout North America.
Rabbi Seltzer's home is an extended classroom, always open for Shabbat and holiday meals and informal study sessions. He has a particular interest in theatrical arts and has completed five summer sessions with the Lincoln Center Institute for Aesthetic Education. As a result of his dedication and creativity, Rabbi Seltzer has secured many grants for distinctive projects at the institutions where he has taught. For the past eight years, he has also created and taught curriculum at the New Directors Institute of the United Synagogue of Conservative Judaism.
In 2007, Stuart accepted the post of Dean of Judaic Studies at the Shoshana S. Cardin High School, Baltimore's only pluralistic Day School. As supervisor and teacher of Judaic Studies, school rabbi, and supervisor of the Hebrew language program, Stuart continues to introduce creative new approaches to prayer and learning.
"I am a storyteller," Stuart writes. "That was my job at Chizuk Amuno Congregation, and it is my job now at the Shoshana S. Cardin School. It is my job to help create, through imaginative and rigorous Jewish education, a powerful positive story about what Jewish education can be, about where we might go and what it will take to get there. This is what the future holds for me, to imagine and dream this ongoing story and put it into practice every day."
From his Letters of Nomination and Support:
"I don't think I've ever met a Jewish educator who so fully embodies the craft. University professors, students attending some of the finest prep schools and colleges in the country, and nationally acclaimed communal leaders consistently cite Stuart as the most talented Jewish educator they have ever known. He is the epitome of what the Covenant Award represents: a Jewish educator, at the peak of his career, who lives for excellence and whose signature programs and leadership have made an indelible impact on teachers, students, parents, funders, and colleagues alike."
Lee Meyerhoff Hendler, Trustee
Meyerhoff Family Charitable Funds
"I first met Rabbi Seltzer some eighteen years ago, when I was a middle school student at Solomon Schechter Day School. … I didn't become a Rabbi as I think he once hoped, but I know where I learned my love of teaching, respect for students, and dedication to the enormous work and planning necessary for successful educators. Without Rabbi Seltzer's nurturing and guidance, I know I would not be the teacher, the Jew, or the
person that I am today."
Peter A. Shulman, Assistant Professor of History
Case Western Reserve University
"For his entire career as a synagogue educator, Rabbi Stuart Seltzer has been the standard bearer for academic excellence in synagogue schools. His career has been devoted to creating, through word and deed, a positive narrative of synagogue school education that should be shouted from the rooftops."
Serene Victor, Faculty Leader, DeLeT MAT Program
Mandel Center for Studies in Jewish Education, Brandeis University
"Stuart pulls lessons like magic from the ether: from trips to New York's Lower East Side and Shabbat experiences at JTS to music, dance, movies, theatre, museums, and the literary arts. Normal mortals breathe oxygen and give off CO2. Stuart breathes oxygen and gives off Jewish education."
Joel H. Zaiman, Rabbi Emeritus
Chizuk Amuno Congregation