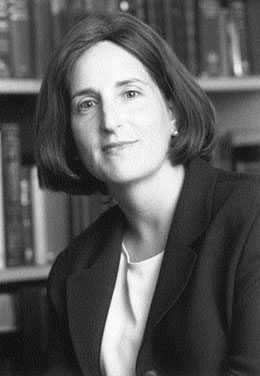 Rivy Poupko Kletenik was born in Pittsburgh, PA, to a family with deep rabbinic roots. Although Berdichev, Radun, and Chernobyl are geographically remote from Squirrel Hill, their presence loomed large. The tone of the household was set by her mother of blessed memory, Gilda Novoseller Poupko, whose joie de vivre filled the home. Shabbat and holiday preparations were imbued with spirit, animation, and love. The table was set for the feasts with lively Torah discussions and vigorous political debates led by her father, Rabbi Baruch Poupko, a revered spiritual leader of the Jewish community of Pittsburgh.
Fourteen years of study in the Hillel Academy day school provided Rivy with a solid core of Torah learning. Love of Judaism and Zionism were woven together in rich academic experiences as well as extracurricular activities. All this Rivy funneled into her involvement in the Religious Zionist Youth Group, Bnei Akiva, where she moved from member to madricha to Mazkirat Galil— a fertile training ground for her future work.
Rivy's love for teaching truly blossomed when, as a high school senior, she entered her first classroom as a teacher in the Sunday School of Pittsburgh's Shaare Torah Congregation. She learned that a lesson painstakingly planned may or may not unfold as anticipated, but standing there holding the chalk in hand, listening to questions, and helping students find value in their Judaism left her energized and committed for life to the classroom.
Her pedagogical training began at Michlalah, Jerusalem College for Women, followed by years of study in Judaic studies at Touro College in New York, NY. There, mentors Rabbi Samuel Hoenig and Dr. Bryna Levy taught her the skills of text study and encouraged her to pursue graduate studies and a future in teaching. Rivy continued her studies at Yeshiva University Graduate School of Judaic Studies, at the University of Pittsburgh's Religious Studies department, and as a Melton Senior Educator at the Hebrew University in Jerusalem.
Rivy's teaching has taken her across the country from classrooms to banquet halls and from synagogues to JCCs. In Seattle, Rivy serves as the Director of Jewish Education Services for the Jewish Education Council (JEC) of the Jewish Federation of Seattle. There, she teaches a broad spectrum of the Jewish community and plans professional development programs for Seattle's Jewish teachers.
Recently, Rivy received a Simon Rockower Award from the American Jewish Press Association. Yet, her most prized classroom remains her home where she and her husband, Rabbi Moshe Kletenik, are raising their four children, Pesha, Shya, Gilah, and Eliezer, to be lifelong students of Torah.
From Rivy Poupko Kletenik's Statements of Motivation and Purpose:
"The room next to my bedroom growing up was my father's study. It had hardwood floors, a nook at the far end that nestled a strapping wooden desk and walls lined floor to ceiling with seforim, books, giant volumes of Talmud, small editions of Midrash, expansive sets of English, Hebrew, and Russian encyclopedias, and stacks of journals perched precariously all about. The room smelled magnificent. It was a fine blend of old paper, dusty leather-bound books, and fountain pen ink. When my father was in the room there was classical music playing, maybe the sound of a typewriter, but always the delicate cadence of page-turning. If my father was not in the room, there was a discernable hush. It was as if my simple action of entering the room had interrupted a conversation, that ongoing conversation which books have with each other. If I was quick I could almost catch the tail end of them.
"This study also doubled as the guestroom but I was usually the guest, giving my room to the real guests. As I fell asleep I had the luxury of listening to the whispers of the people of the book. They were learning together in that Talmudic sing-song voice. It was my lullaby. Their spirited arguments escorted me as I drifted off to sleep. In my dreams, I knew everything that was hidden in those volumes. It became my wakeful fantasy to learn it all, to discover everything that lay beneath the covers of those books, and then to become a teacher.
"I always jump at an opportunity to teach. It's the faces: the eyes, the mouth, the wrinkles on the forehead. I watch them carefully, read them closely as I would a knotty text. They inform what I do. I can read the individual faces even in a roomful of many students. I scan the looks and follow the progression of the learning. I can feel the wonderment or the confusion, sense the resistance or the acquiescence, but most of all I can recognize the transformation. The movement from not knowing to now knowing, from curious to satisfied, from blasé to inspired. Best of all are the faces that light up. It is these faces that tell me what to do, what the next best move will be, not just in that particular classroom at that particular moment but far beyond that spot as well.
"I believe in community and in the mantra that the whole is greater than the sum of its parts. A community's strength is in its bonds. I have sat together with all persuasions of Jews and know, and declare with confidence and love, that what we each have in common is much larger than the subtle nuances that divide us. It is an honor to study with Jews of all backgrounds who embrace many shades of belief. We need more sitting together. The mutual respect and understanding that I have seen grow over years of Talmud study is an extraordinary example of chevra grown through learning.
"I want dreams to come true, so I try to dream real dreams. Of schools where learning is alive, of materials that present quality, usable texts, and of magnified opportunities for study. I feel blessed in knowing that some dreams are on their way to being realized and some are just barely being identified. There is much to do, but I remember the faces.
"The Talmud tells about Rabbi Abahu's face, it was shining. Students were wondering, where from this glow? They learned that it was from the Torah he had been studying and the new piece he had discovered. It is that light that descended with Moshe at Sinai, that was passed on to each of us. It is that light I look for on my students' faces; it is the light that propels me to dream even more, push harder for those dreams to come true."
From her Letters of Nomination and Support:
"Rivy learned with us, which I am beginning to understand as a teaching stance essential to the Jewish tradition of pedagogy. She is an exciting teacher because she lets us watch her learn. As in her Talmud class where she shows us how she works out answers to the questions her readings pose and where we see our responses and insights, even the ones that turn out to be misperceptions and dead ends, add to understanding, hers and our own. Because she knows so much more than many of us, because she prepares so thoroughly for each class, and because she welcomes our contributions as well, she keeps us all at the table—Orthodox, Reform, Jewish Renewal, secular, Conservative, or uncertain of where we stand— talking and learning together and coming back for more, some of us for seven years now."
Linda Clifton
Director, University of Washington's Puget Sound Writing Project
"My father z''l, studied with Rivy at Melton. He was so enthralled by her class that he insisted he and I meet for lunch each week after class so he could share the experience with me. I have been privileged to study with many Jewish educational luminaries of our time here and in Israel. I believe that Rivy, despite her relative youth, is among the contemporary greats as teacher, mentor, role model, original thinker, and educational activist."
Sharon Finegold
JEC Board, Founder, Women's Law Association
"Rivy Kletenik's contribution to Jewish education and Jewish life in Seattle has transformed the way people view learning. She strengthens our community and she strengthens our educational infrastructure. Her quiet revolution of lifelong learning and practice has become an audible roar."
Michele Rosen
Past President, Jewish Federation of Greater Seattle
"It is a funny situation to be in charge of Rivy Kletenik. I am her supervisor, but she is my teacher. Of course, that role is only one of a seemingly infinite number that she fills. Rivy is a valued colleague, a gifted teacher, a voracious student, and a citizen of the world. With Rivy, however, such varying traits seem to fit together into a perfect continuum. First, she learns from everyone and every experience. Every book, article, play, movie, and lecture helps enlighten a text, and in turn the text enlightens her life. Then, she moves from student to teacher as she incorporates her learning and thinking into teaching—in the classroom, at the board meeting, and through her writing."
Carol Oseran Starin
Assistant Executive Vice President, Jewish Federation of Greater Seattle