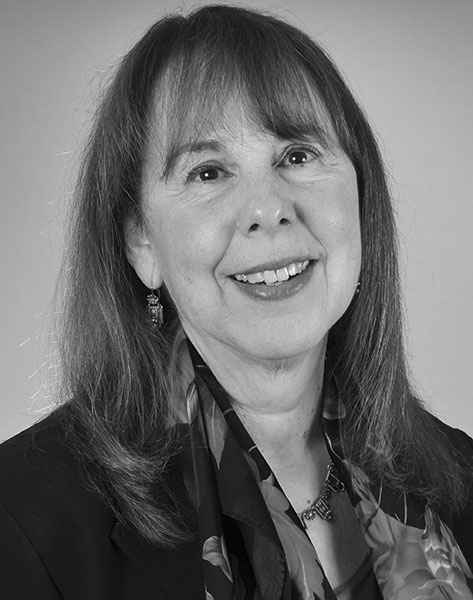 Director of Jewish Education
Facing History and Ourselves
Brookline, Massachusetts
"Although I did not grow up with formal Jewish education, even as a child I was drawn to Jewish learning. Perhaps the belief that 'we all stood together at Sinai' explains where I am now. When I was young, I dreamed and longed to know who I was and where I came from. Like Hillel, I landed on the 'roof' to glimpse into Jewish learning from above. Despite my request to 'know,' spiritual, educational, and religious traditions were absent from my youth. Hence, my life has been a journey, a search for a spiritual meaning combined with a vision for education and social justice.
After graduating from the UC Berkeley in 1969, Jan attended the WUJS (World Union of Jewish Students) Institute in Israel for two years. Jan describes her experience at WUJS as a turning point in her life. She returned to the United States to pursue a Masters in Education at Boston University and began her career as a teacher in both Jewish and public school settings. Jan first began teaching the Facing History and Ourselves curriculum in 1981, as an English teacher in a public high school.
"When I first encountered Facing History and Ourselves," she writes, "I was immediately drawn to it because of its mission to engage students to make the world a better place through the lens of social justice and civic responsibility." Soon after, Jan joined the staff of Facing History and Ourselves as a program associate.
As a Jerusalem Mandel Fellow from 1988 to 1990, Jan chose to explore how Facing History and Ourselves could be 'translated' for the Jewish educational world and to examine what additional materials needed to be developed to enhance Facing History's work in that setting. Upon completion of the program, she returned to Facing History to develop a program within the organization that would address some of these specific needs.
Reflecting on her two years as a Jerusalem Fellow, Jan remarks, "I am reminded of those days back in Jerusalem when I realized that I am a person who needs the dream as much as I need the fulfillment of the dream. I returned to the United States with a renewed vigor and began the creation of the Jewish Education program at Facing History and the development of Facing History: the Jews of Poland," which she co-authored and published in 1998.
As Director of Jewish Education, Jan has built an original and dynamic Jewish framework for examining the Holocaust, history, and human behavior, with activities and resources that explore Jewish history, ethics, and identity. She has personally trained over 1500 Jewish educators and, through them, has impacted tens of thousands of Jewish students from all denominations.
"Undertaking a career in Jewish education is about the hope and promise that our young people embody. We do this out of a passionate belief in the future."
From her Letters of Nomination and Support:
"In a word, Jan is a pioneer. Her groundbreaking work began with the realization that young people need a more complete picture of Jewish life to understand the magnitude of loss that resulted from the Holocaust. The courses and seminars she has created have become best practice, replicated in classrooms across the country and on the internet. Her work reaches Jewish students of all denominations and is widely used across the United States, as well as in Canada, Mexico, Israel, and South Africa."
Margot Stern Strom, Executive Director
Facing History and Ourselves
"Jan Darsa is an inspiring person to know. She has a pure code of ethics that she imparts to colleagues and students alike. An essential component of Facing History is the belief that, ultimately, each person must focus upon what is noble in the human condition. It counters the darkness of evil with the bright sunlight of altruism and optimism. So does Jan Darsa."
Rabbi Michael A. Myers, Dean
Hebrew Theological College
"As my ninth-grade English teacher, Jan Darsa made school relevant and important. After college, I went to work at Facing History and Ourselves; later, as a result of Jan's support, I became a teacher myself. In the classroom, I always find myself discussing the same ideas Jan first brought into my consciousness back in ninth grade."
Shana Burg
Author and Former Student
"Jan's inclusive nature and teaching style have not only promoted a positive attitude towards Jewish identity but have also inspired educators to renew the meaning that they find in their work and relations with their students."
Shira Deener and Leora Schaefer
Facing History and Ourselves