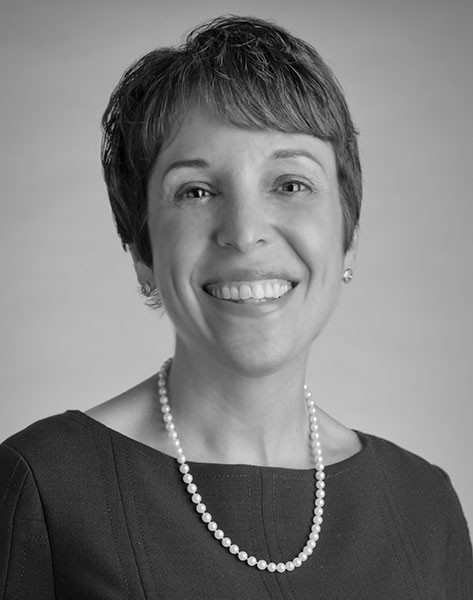 Assistant Director, National Ramah Commission
Director, Ramah Day Camp in Nyack
New York, New York
"Every summer, new Jewish stories unfold on our migrash at Ramah Nyack. My job is to construct a setting that warmly welcomes these tales. I relish the spontaneous Jewish learning and teaching moments that abound and welcome them with blessing.
"Each camp morning, the migrash comes to life with over 700 children and 400 staff members pounding its grass, waving Israeli flags and dancing joyfully to Israeli music. I remain there throughout the day, participating in tefillot, celebrations, classes, barbeques, social action projects, meetings, play rehearsals, ceremonies, and other camp gatherings. I tie shoelaces, wipe tears, and give Shabbat Shalom hugs. When campers depart each afternoon, the migrash is transformed into a home for our 225 residential staff members. It is here that young adults become architects of Jewish experiences and assume the awesome responsibility of transmitting their knowledge and enthusiasm to an even younger generation."
As Assistant Director of the National Ramah Commission, Amy Skopp Cooper lends her vision to Ramah's entire network of eight overnight camps, three day camps, and camping programs in Israel. Deeply committed to nurturing the next generation of Jewish leaders, Amy spends much of her time creating and running staff leadership development initiatives in North America and Israel and has led Ramah staff missions to Masorti communities in Buenos Aires and Berlin. She oversees the Ramah Service Corps, a new initiative that aims to bring Ramah's unique educational style to children and families in synagogue communities during the school year, and coordinates training programs for the 200 sh'lichim (Israeli counselors) who work throughout the Ramah network each summer.
Concurrently, Amy serves as Director of Camp Ramah Nyack, a position she has held since 1997. Under her leadership, Ramah Nyack has seen a significant increase in campers from across the spectrum of Jewish life. In addition to managing the day camp program for children, Amy oversees a rich and varied program of learning and social action for hundreds of young adults on staff, whom she nurtures, educates, and builds into a community of Jewish leaders. Under her direction, the camp has become a national model for Jewish leadership development.
Prior to coming to Ramah, Amy was Director of Education at Congregation B'nai Israel in Millburn, New Jersey and Assistant Director of the high school division at Hebrew College in Boston. A graduate of Brandeis University and the Hebrew University in Jerusalem, Amy is married to Rabbi Mark Cooper and lives in South Orange, New Jersey with their five sons.
"For countless Jewish educators, rabbis, communal workers, and lay leaders, their decision to become Jewish leaders was born at camp. There has been nothing more personally and professionally gratifying for me than being part of these incredible voyages. My own Jewish narrative continues to be written on the migrash. It is where my heart and soul flourish, the place that continues to inspire me to live as a Jew and to be a Jewish teacher. I am passionate about my work and what I create at Ramah. It has been and will continue to be a labor of love, with few regrets and enduring joy."
From her Letters of Nomination and Support:
"Through her personal drive and exceptional commitment to Jewish education, Amy inspires hundreds of young Jewish educators to create a safe and joyful Jewish environment for young children. A true innovator and creative thinker, she is constantly seeking ways to keep the Ramah camping movement dynamic and cutting-edge."
Rabbi Mitchell Cohen, Director
National Ramah Commission
Amiel Hersh, Assistant Director
Ramah Day Camp in Nyack
"Amy is a visionary leader, but she balances that with care and encouragement for every person. She empowers individuals to find their strengths and their personal niche in the Jewish community. She has helped to transform me and many other young adults."
Dahlia Bernstein
Rabbinical Student, Jewish Theological Seminary
Division Head, Ramah Day Camp in Nyack
"Amy is respected for her character and her abilities wherever she goes—at work, in her home community, among her peer group, and in her family life. She brings out the best in those around her and inspires others, both children and adults, to find and follow their own Jewish paths."
Lori Schuldiner Schor, Esq.
Fellowships Administrator, Conference for Jewish Material Claims Against Germany
Former Director of Programming, Ramah Day Camp in Nyack
"Amy has unlimited energy combined with superior intelligence, wonderful social skills, and a commitment to doing things the right way. From the start, she brought an energy and enthusiasm to Ramah Nyack that transformed it."
Skip Vichness
Chair, Foundation for Jewish Camp