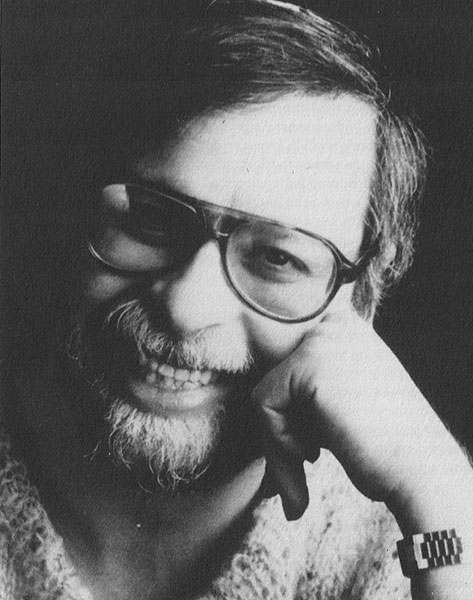 Mr. Danny Siegel
Founder, Ziv Tzedakah Fund
Danny Siegel was raised in Arlington, Virginia, the child of a "country doctor" father and of a mother who devoted her time to the Hadassah organization and to her synagogue's sisterhood. Observing both his parents work with such dedication sensitized him to people who try to touch the lives of others. Throughout his formative years, Danny Siegel was most deeply impressed by his teachers at the Arlington-Fairfax Jewish Center, most notably his teacher and mentor, Rabbi Noah Golinkin. In 1962, still a teenager, he became International President of United Synagogue Youth, which began his odyssey of more than thirty years of teaching Judaism to teenagers.
Attending the undergraduate "joint program" of Columbia University's School of General Studies and the Jewish Theological Seminary's Teachers' Institute, he received a bachelor of arts in comparative literature from Columbia and a bachelor of arts in Bible and Talmud from JTS. Those years provided him with an understanding of the glories of literature as well as the central place of Jewish text in one's life. Texts became the source of action: whether Biblical, Midrashic, or Halachic texts, all offered guidance for action. Danny Siegel continued his studies for several more years in the rabbinical school of JTS, left the program a year and a half before ordination, and earned, instead, a master of arts in Hebrew literature.
He does not recall purposely preparing for either his vocation of writing poetry and prose or his work in teaching and distributing tzedakah. He began to write poetry "by accident," he explains, after a member of the audience at one of his speeches suggested to him that he give it a try. In 1975, before leaving for a trip to Israel, his friends collected $955 for him to distribute to the needy. In the process of distributing that money, Danny Siegel met extraordinary people who had dedicated themselves to tzedakah. Awed by them, he called them "mitzvah heroes," and could not stop talking about them and their work. This experience inspired more tzedakah work, including arrangements for young Americans to meet these heroes during visits to Israel. Danny Siegel has also retold these remarkable stories to American Jews of all ages. He is known for his ability to hold audiences spellbound as he talks about the magic of taking on the obligation of tzedakah.
In 1981 he created the Ziv Tzedakah Fund, which has distributed close to $14,000,000 to tzedakah.
2019 Update:
Mr. Siegel's volume of original prose and poetry, titled Radiance – Creative Mitzvah Living  is due out in April.
He continues to be on the road, lecturing at synagogues, day and afternoon schools, Limmud conferences and other conferences on topics including tzedakah, mitzvot, tikkun olam, and Jewish values. He also continues to serve as the Tzedakah Resource Person on the United Synagogue Youth Israel Pilgrimage – which he began in 1975.  The oldest of the former Pilgrim attendees is now almost 60, and he estimates there have been anywhere from 10-15,000 of them, many of whom Mr. Siegel reports to meet everywhere: on the street, at JTS, in a synagogue in LA, and most recently, at a restaurant in Jerusalem. 
Danny Siegel's Statement of Motivation and Purpose:
"The purpose of my work would be to be made superfluous, and then to be able to move on to other areas of teaching. When those who have it, give – up to the standard of tzedakah, in time, money, effort – and when those in need have been taken care of to the full limit of their needs…then I could retire or go into more theoretical, pure Torah teaching.
The personal benefits I reap are astonishing: Everywhere there are great Jews to be met. Great Jews. Everywhere there are incredibly fine Jewish teachers who have astounding 'mesirut nefesh,' who give their souls for their students and for the Jewish people…. While I have not had the recent privilege of being attached to regular students in a classroom setting week in and week out, still, over the course of any year, some people will study with me two or three times, some will be in touch through phone calls and letters, and some will have contact with my books and articles.
It is, of course, glorious work, being a Jewish educator."
From His Letters of Support:
"Danny Siegel is sui generis as a Jewish educator. He is a poet, storyteller, mitzvah model, tzedakah genius…. Danny's main contribution is probably the development of the 'mitzvah heroes' model. Combined with his work on the Ziv Tzedakah Fund (which finds overlooked or unknown charities and calls them to the attention of people), he has become one of the great explorers of the world of tzedakah…. By traveling, by serving as scholar-in-residence, by his many lectures, Danny has managed to communicate the treasures of the tradition in personal tzedakah activity to a broad range of adults and teenagers…. After almost two decades of work, Danny is as fresh, as stimulating, as full of enthusiasm, as able to reach people as at the very beginning. He is a 'one man band' who manages to touch and reach many Jews in every denomination and of every Jewish background."
Dr. Irving (Yitz) Greenberg
"Each summer for the past many years, Danny has led Jewish teens through Israel introducing them to the mitzvah of 'gemilut hasadim,' acts of kindness. He transforms a trip to Israel into a mitzvah mission; he challenges the teens to do, to act, to reach out, to give. I have no doubt that his impact is one that lasts a lifetime."
Arthur Kurzweil
"Danny has been called a 'modern day maggid' who travels the U.S. and abroad…. He coined the expression 'mitzvah heroes' to describe the role models he has met, people who have taken extraordinary steps towards making a better world. He has introduced his readers and students to people like Hadassah Levi (who adopted 40 children with Down Syndrome) and Miriam Mendilow (founder of Lifeline for the Old in Jerusalem). Whether his 'mitzvah heroes' are Jewish or not, Danny's teaching is always firmly rooted in Jewish tradition. Since the whole country is his classroom, there has evolved a rather large network of Danny Siegel 'alumni.' Among his network are three dozen or so people he calls his 'right hands,' to whom he refers questions about local communities. Having that role in Boston, I have been privileged to experience many extraordinary encounters with people who introduce themselves as friends of Danny's. In one not-so-unusual week, I received phone calls from two college students who had met him when they were in U.S.Y. One, a freshman at Tufts, wanted to fund an adopt-a-grandparent program for herself and her friends, and the other was a computer 'wiz' at M.I.T., who wanted to know about J.C.C. special needs programs where he could volunteer to teach computer skills to retarded adults. A high school student who had met Danny at a summer retreat wanted advice on how best to get blankets to homeless people and how to help raise money for Operation Exodus. That was a typical week. It is reasonable to assume that similar conversations were happening in thirty other places, and that the total number of mitzvot generated, in one week alone, by people who identify themselves as Danny's students, is enormous."
Louise Cohen