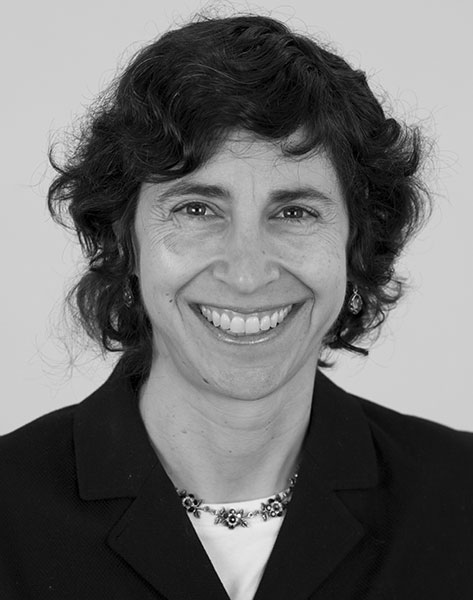 Director, Project Kavod, The Jewish Education Program of Seattle Jewish Family Service
High School and Adult Educator, Congregation Beth Shalom
Seattle, Washington
"I am often asked why I don't apply for a more 'important' administrative job. This is considered the next 'natural' step 'after' being a teacher. Society sees teachers as the bottom of the educational chain. I, however, see teaching as the foundation of the educational chain. Without committed, knowledgeable teachers in the classroom day in and day out, who will actually deliver the education?"
Beth Huppin has been a Jewish educator for adults and children, in both formal and informal settings, for over thirty years. She currently teaches 5th grade at the Seattle Jewish Community School and middle school and adult classes at Congregation Beth Shalom, also in Seattle. In 1996, she served as a Melton Senior Educator in Jerusalem.
Beth's earliest teachers were members of the one-synagogue, isolated Jewish community in Spokane, Washington, where she was born and raised. "In that little shul," she says, "with five Jewish children my age, everybody knew my name. In Spokane, we knew and cared for every Jew."
Whether she is teaching children or adults, Beth sees text study as a means of engaging in conversations about the most essential aspects of being human. "To be a Jewish text teacher is to ask Moshe for advice about controlling our tempers. It is about realizing that our heroes weren't perfect, but can be loved anyway, just as we aren't perfect, but are still worthy of love. It is about learning to emulate our ancestors' successes without imitating their failures."
No matter what the announced topic of a class is, Beth always focuses on the same basic question: What do Jewish texts offer us in our quest for a meaningful life, one built around caring for others? In Beth's classroom, exploring the text is always followed by opportunities to act upon what has been uncovered, because she believes that this connection between text study and action creates the potential for transformative educational moments.
"Meaningful Jewish education doesn't happen just with books. It happens when people enter each other's homes for Shabbat dinners or support each other during times of joy or grief. Caring for one another is the bedrock value of Judaism. Today, when I teach, I think of my parents and grandparents welcoming people to their table for Shabbat and holidays, and of brilliant, gifted teachers conveying a Judaism that has as its basis ahava (love) and g'milut chesed (kindness). I continue to be in touch with Spokane friends who have known me since birth as well as many of these teachers. Whether they are in this world or have passed to the next, their models of chesed continue to inspire me daily."
From her Letters of Nomination and Support:
"22 years ago, when I moved to Seattle from Boston, Beth Huppin contacted me. She didn't know me—she just called to welcome a fellow Jewish educator to the area. Over the years, I have attended countless lessons she has presented to adults; observed her teaching children, including my own; witnessed her unlimited generosity to all; observed her insightful, kind leadership among her fellow teachers at SJCS; and watched her demonstrate a life of dereh eretz in the community where she lives, works, and davens."
Debra J. G. Butler, Head of School
Seattle Jewish Community School
"Over the years, my two children have had many teachers, but none have influenced them as much as Beth has. What they don't realize is how much more they learned from Beth than writing essays and studying texts. Beth utilizes the full breadth of Torah to teach lessons in character and ethics. Her influence has extended into the entire Seattle Jewish community, and she has made a mark on how we think about Torah and thus on how we live."
Shelly Crocker, Managing Partner
Crocker Kuno PLLC
"Because of Beth's influence, I have grown as a person and as a Jew. She has illuminated a path toward a more fulfilling relationship with my community. She continues to inspire me to a life of Torah, avodah, and gemilut hasadim. The insights I gained through her classes on the words and nature of Jewish prayer have fundamentally changed my approach to prayer."
Ron DeChene, Chair, Adult Education
Congregation Beth Shalom
"In Beth's class, real life trumps the lesson plan. When community members are ill, they receive phone calls, cards, or gifts made by the class. Beth's students know that Judaism provides ways to respond. They learn from the text she chooses and from the ways she connects them with the text and with each other."
Carol Starin, former Assistant Executive Vice-President for Education
The Jewish Federation of Greater Seattle