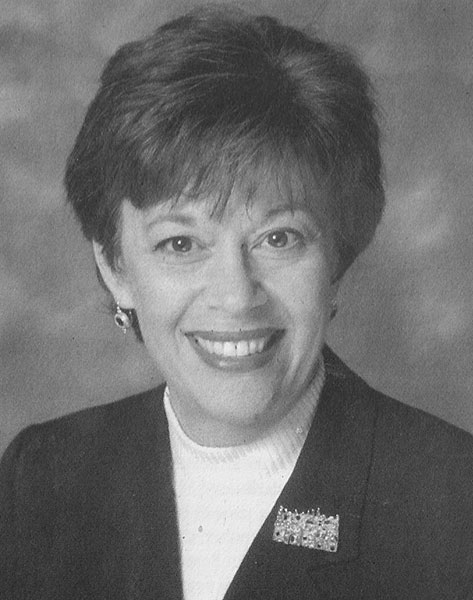 Cheryl R. Finkel was born in Atlanta, Georgia, and grew up there and in Asheville, North Carolina. Her parents, Herb and Freda Rubinstein, raised Cheryl and her brother Michael in these southern "outposts," far from their lively extended families in Winnipeg, Manitoba. Visits to and from Canadian relatives, especially Freda's mother, Bubbie Necha Kliman, spiced their home with Hebrew prayers, Yiddish songs and stories, passionate Zionist orations, and inspired Ashkenazic cooking. The Rubinsteins participated actively in Asheville's small, close-knit Jewish community, sending their children to Hebrew school three days a week, preparing them for their b'nai mitzvah, attending synagogue on Shabbat and holidays. B'nai B'rith Girls enriched Cheryl's high school life, providing her with contact with Jewish youth from other small towns in the Carolinas and Georgia and with six powerful, life-changing weeks at the 1963 BBYO Israel Summer Institute.
While earning her BA in English at the University of North Carolina at Chapel Hill, Cheryl found herself concerned about the challenge underprivileged children encounter in school. In 1968 she entered the Harvard Graduate School of Education determined to wipe out illiteracy (and, thereby, poverty) in America. Harvard offered Cheryl inspiring teachers like Erik Erikson, Jerome Bruner, Jerome Kagan, Ted Sizer, Robert Coles, and Jean Chall. She came out with an MAT degree, a passionate commitment to high educational standards, and a belief that every hour with students is a precious opportunity, a time to use with respect and care. Striving to become an excellent teacher, Cheryl worked for the next five years in public and private schools in Boston, New York City, and Israel.
Cheryl began her journey to Jewish day school leadership while living and studying in Israel from 1971 to 1975. Troubled by the gap between her outstanding secular education and her rudimentary Jewish one, she mastered Hebrew and put it to work to unlock tefilah, Tanakh, and the modern Jewish culture of Israel. After marrying Edward Finkel and returning to New York in 1975, Cheryl's fluent Hebrew and strong general studies background won her an administrative post at Manhattan Day School. There she experienced the educational power of the Jewish day school and became passionately committed to its seamless integration of intensive Jewish living and learning.
The Epstein School, Solomon Schechter School of Atlanta, appointed Cheryl R. Finkel its head in 1983. In the sixteen years of her tenure, she has joined with hundreds of teachers and parents to light sparks of Jewish wisdom and goodness in the minds and hearts of Atlanta's children, including Dan and Nina Finkel, Edward and Cheryl's children.
Her vision of the school as a community where everyone learns helped Epstein grow from 108 students to 675 children from the age of two through the eighth grade. Always striving to meet children's needs in new and better ways, Epstein's staff is known for creative initiatives in many areas, including rabbinics and community service, Jewish family education, special education, and professional development for teachers.
Cheryl's own continuing education includes 18 years of Judaic study with Emory University scholars. Since 1998 she has taken on the important challenge of helping develop new leaders for America's growing day school enterprise by serving on the staff of the Jewish Day School Leadership Institute at the Jewish Theological Seminary. As eager to learn as she is to teach, Cheryl's recent study of leadership development is improving her own practice and bringing new depth to her work with Epstein School's outstanding administrators and teachers. It is her hope that she will be granted continued health and years "to learn and to teach, to observe and to do" holy work in Jewish education.
From Cheryl R. Finkel's Statements of Motivation and Purpose:
"From 1971 to 1975 I lived, studied, and taught in Israel. There I realized how much more I wanted to learn about Jewish history, geography, literature, and culture. My parents had filled our home with sweet Jewishness and a love for our homeland. We were proud traditional Jews, shul-goers, candle-lighters, celebrants of all the holidays. My teenage years revolved around Jewish youth group programs, and I had been an active Hillel participant in college. Yet, even given all that rich background and positive commitment, I was beginning to recognize the paucity of my Jewish learning. There was a vast body of knowledge, stretching from ancient times to modern, which just hadn't come up in my religious school education. At first I got angry that I had come to the age of 25 and hadn't even guessed what was missing. How could it be that I was so sensitive to the beauty of Chaucer and Shakespeare yet knew almost nothing about Yehuda HaLevy, Maimonides, or Bialik? Why did I know Ben Franklin's sayings but not Pirkei Avot?
How ironic that 1 chose to teach reading to eradicate the illiteracy of America's urban poor, never imagining my own illiteracy in the face of our rich Jewish heritage. I studied Hebrew more intensively and used it as the key to unlock doors to the liturgy, the Tanakh, and the vibrant modern Jewish culture of Israel. And I promised myself to reclaim as much of my heritage as I could in the years to come. Today, after being at the Epstein School for sixteen years, I am still trying to give back what I, myself, was so determined to learn. Currently one of my favorite ways of teaching Judaism starts during the school admissions process. The couples I am interviewing may hesitate at first, but soon they begin articulating dreams and visions. Often they include thoughts about their child's connection to Jewish life and ideas about morality or the ability to care about others. Even if their involvement with Judaism is minimal, most sincerely hope their children will find something meaningful, something that transcends the immediate, something worthy of receiving and passing on to future generations. I let them know how deeply committed we are to their children and their family and how eagerly we will provide whatever we can to help them flourish. I also encourage them to think of the school as an active, interconnected community which they can affect by their actions. I ask, 'How do you see yourself strengthening the Epstein School?' This is the moment when our journey together begins, when we recognize how much the family and the school need each other. We really expect their child to adopt the mission of the Jewish people and become a blessing for the world."
From Her Letters of Support:
"The Epstein School has grown into a veritable force in our community. In fact, it is parents from the Epstein School who joined with me and others to create the new non-Orthodox high school here in Atlanta. This community-wide effort, formally called the New Atlanta Community Jewish High School has succeeded beyond our wildest dreams. It is the cumulative work of Cheryl Finkel and the Epstein School that has produced a significant part of the impulse to create this new school."
David Blumenthal
"In 1984 I enrolled my soon-to-be two-year-old in the Epstein School. During the past fifteen years I have had the opportunity to know Cheryl as a parent, as a school board member, as president of the Board of Trustees, and, in many ways, as her student. The dramatic growth and success of the school, from struggling Solomon Schechter School to one of the most respected and successful in the country—these achievements are well documented. There have been challenges. And they change. In the early years challenges had to do with balancing a meager budget, building an outstanding faculty, developing community trust. It was not enough to educate students; programs for the entire family were developed so parents could be partners in education, and home and school could support not only the academics but also the Jewish life of each child. Next came the critical need to procure an appropriate place for learning and all its components – a chapel, functional classrooms and teacher work spaces, a gym and playing fields. The essence of education is still each teacher with each student. Consequently, Cheryl never loses sight of the need to train, renew, and inspire the faculty. Fifteen years later my oldest son is a high school student and my younger son is about to experience Israel for the first time under Cheryl's guidance. Cheryl's vision and the school she has created have changed our entire family, enabling us to provide a Jewish home with heart, soul, and knowledge we could not have achieved alone. As products of the Epstein school my children have become teenagers with the knowledge, the skills, and the self-confidence to continue to grow as individuals and Jews. The Epstein School was a gift much greater than I could have anticipated."
Robin Rosenberg
"Cheryl Finkel is an innovative educator, an accomplished leader, and an inspiring mentor to her peers. Over the past sixteen years Cheryl has developed from a talented administrator to a powerful strategic thinker and pioneer. She has managed to place the school ahead of the curve in developing new and effective educational practices. The programs are a direct result of her creative efforts and have given new ways to widen the circle of committed Jewish learning. Her ability to combine a unique educational vision with strategic leadership abilities has only been exceeded by her desire to share the wealth of her talents with this community and others. REACH, an acronym for Reach Each Child, is a program that continually monitors the progress of every child in the school. REACH employs a special teaching staff to assist the remedial student and push the high achiever without removing them from their regular classroom. The Epstein School Family Shabbaton is now in its tenth year, reinforcing the idea over and over again that students' experience at school is deepened when parents become personally engaged in Jewish living and learning. Most recently, Cheryl was asked to participate as a mentor to other day school principals at the Solomon Schechter Leadership Training Institute."
Sol Singer