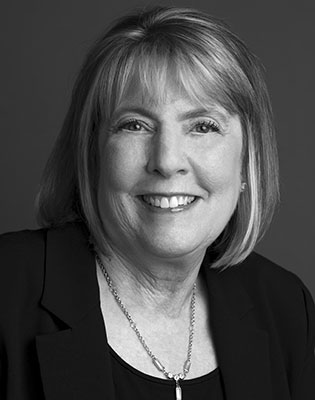 Ms. Judy Finkelstein-Taff
Head of School
Chicago Jewish Day School
Chicago, Illinois
"My contributions as a Jewish educator have focused on creating and sustaining a strong, well-educated Jewish community and helping others see how they can lead a committed Jewish life integrated into a vibrant life as an American. I have consistently worked to create both formal and informal learning opportunities for my students and colleagues to become educated and connected to Judaism."
When Judy Finkelstein-Taff joined the Chicago Jewish Day School (CJDS) as Head of School in 2004, CJDS was in its second year, and just seven students were entering first grade. Today, there are more than 180 students in junior kindergarten to eighth grade. Judy collaborates with faculty and staff in all facets of recruitment, admissions, marketing, and curriculum development. She works closely with leaders in both the Jewish and General Studies programs to ensure that the curriculum is integrated and progressive while serving the range of needs represented by Jewish religious practices among families in the school community, and facilitates CJDS's multi-denominational Rabbinic Advisory Group. Judy is also responsible for strengthening connections with both Jewish and independent educators in Chicago, and for building relationships with major national and international Jewish educational organizations.
Judy's family was among the founding families to establish the first Jewish day school in Phoenix, Arizona, where her parents often hosted visiting rabbis and scholars-in-residence for Shabbat and other holidays. "My parents cultivated a love of Judaism as well as a commitment to building community and making the world a better place. They contributed their time, talents and finances to support Israel, Jewish education, and many civic causes. It often seemed the entire Jewish community of Phoenix was invited for kiddush and lunch at the Finkelsteins' after shul."
Judy spent her summers at Camp Ramah, where she remembers the call to action and leadership that she and so many young Jews felt as a result of their experiences. She further recalls "our souls were nurtured and as a result we created bonds to Jewish tradition and values and to each other that have lasted a lifetime." Judy also attributes her passion for Jewish education to her involvement in the Movement to Free Soviet Jewry. "My professional life in Jewish education was sealed after meeting Anatoly Scharansky, Valdimir and Masha Slepak, and Ida Nudel in Moscow during a mission in 1976. This experience so many years ago confirmed for me the importance of Israel as the Jewish homeland. Helping children develop their Jewish identities and connections to Israel is critical to producing a strong future for the entire Jewish community."
Before becoming Head of School at CJDS, Judy served as Director of Judaic Studies at Abraham Joshua Heschel Day School in Northridge, California, and as Assistant Director of Camp Ramah in Ojai, California.
Judy earned her B.S., with concentrations in Sociology and Early Childhood Education, from Arizona State University. She received her certification as a Jewish Family Life Educator from the College of Jewish Studies and the George Washington University Joint Certification Program. She received an M.A. in Education and Human Development from the George Washington University, and completed the Hebrew University Melton Senior Educators Program.
From Her Letters of Nomination and Support
"At the core of Judy's vision and leadership are her deep love of Judaism and years of experience sharing that passion. She lives by Jewish values all day, every day; as a result, she models for our children, inspires our parents, motivates our teachers, and strengthens our community with love, joy, and authenticity."
Wendy Platt Newberger
Director of Early Childhood
JCC Chicago
"All who enter the halls of this very special school are embraced by its warmth and openness. Teachers who span the spectrum of Jewish practice treat each other with real respect. The students learn to speak about differences in practice among their peers without rancor. All of this can be attributed to the attitude that Judy brings to her work."
Rabbi Michael Siegel
Senior Rabbi
Anshe Emet Synagogue