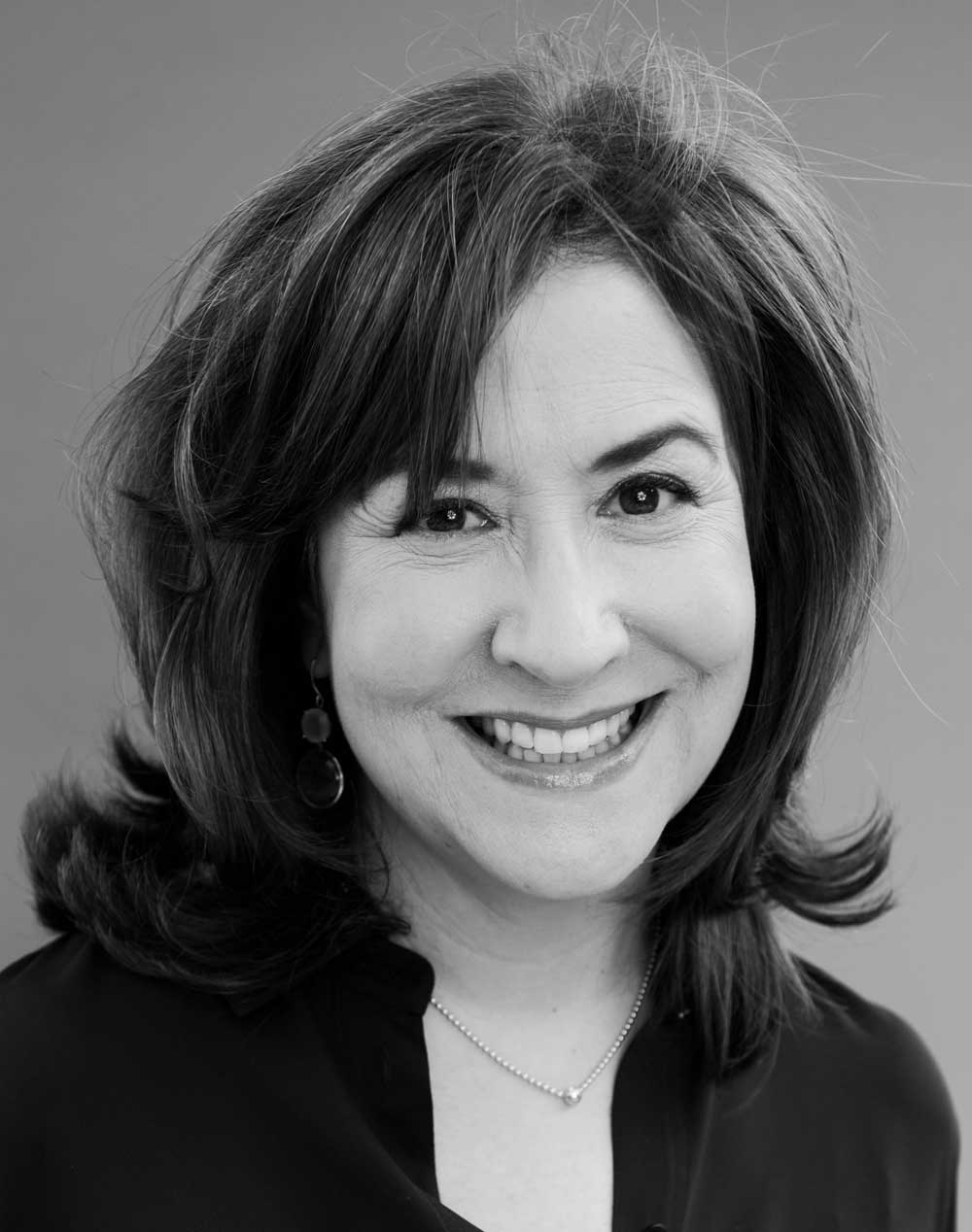 Senior Program Officer for Volunteer Services and Intergenerational Program Engagement
DOROT
New York, NY
Judith Turner is the Senior Program Officer for Volunteer Services and Intergenerational Program Engagement at DOROT, in New York, NY.
In her position at DOROT, a New York City-based Jewish non-profit that provides aging services and volunteer opportunities, Ms. Turner sets the vision, oversees the program portfolio, and directly supervises the directors for both the department of Volunteer Services and Intergenerational Program Engagement. These departments annually engage more than 6,300 volunteers of all ages and more than 200 community partners to meet the changing needs of older adults.
At DOROT, Ms. Turner has also established the educational pedagogy and best practices for intergenerational and service-learning programming. She is also charged with critically assessing all programs for innovative ways to expand and improve them through strategic planning, capacity building, and collaboration with staff members, lay leaders, and Jewish community networks. As part of DOROT's Senior Management Team, she works with colleagues to drive the strategic direction, agency-wide objectives, and standards of excellence for the organization.
Under Ms. Turner's leadership, the Family and Youth and College Volunteers combined programming have grown to serve 2,500 to 3,000 youths annually. She also provides strategic vision, leadership, and managerial oversight to volunteer services, including the establishment and facilitation of volunteer programs and the design of an experiential service learning curriculum. Programs that Ms. Turner has created and launched include the College and High School Internship Programs, DOROT Service-Learning Programs for schools and youth organizations, the Intergenerational Chess Program, and Book Buds, an intergenerational book discussion program.
In 2015, Ms. Turner created DOROT's landmark Jewish Summer Teen Internship (JSTIP) program in Manhattan, which has now expanded to the Riverdale Y Senior Center and the Shorefront Y in Brighton Beach, with the latter successfully opening virtually during the pandemic. This four-week summer internship program for high school students from diverse Jewish backgrounds brings together teens and older adults to explore Jewish values and communal responsibility through daily volunteer tasks integrated with service-learning leadership sessions. JSTIP now impacts more than 55 teens and 200 older adults a year across the three locations.
Ms. Turner has presented annually on intergenerational programming and volunteerism at conferences, including the American Society on Aging, Generations United, and Points of Light. In 2010, Ms. Turner received an Outstanding Alumni Award from Gottesman RTW Academy (formerly the Hebrew Academy of Morris County). She served as a University of Judaism WHIZN Fellow in Jewish Family Education from 1994 to 1995 and served on Mayor Bloomberg's commission for the Age-friendly NYC Project from 2010 to 2015.
From Her Letters of Nomination and Support
"Judith's work bringing generations together in active Jewish learning and engagement is having an extraordinary impact on both the young and old in each community she reaches and the programs she runs at DOROT are about relationship-building. Those programs create a greater appreciation for the intergenerational connections that make our lives more meaningful."
Ted Comet
Honorary Vice-President
American Jewish Joint Distribution Committee
"Judith uses a combination of strategic and creative thinking to be both visionary and bold and, at the same time, hyper-focused on ensuring a successful outcome for all participants in DOROT programming. Her work in preparing each and every volunteer – whether a family with young children, or a 20, 50 or 70-year old adult – for a successful experience has become a hallmark of DOROT volunteer engagement and internship programming."
Mark Meridy
Executive Director, DOROT
"Judith seamlessly infuses Jewish experiential education into all interactions. Her love of Jewish life and learning is built into everything she does. She is an exceptional educator, always intuitively evaluating what works and what could be better."
Matt Abrams Gerber
Chief Operating Officer, Riverdale YM-YWHA
Sue Fox
Executive Director
Shorefront YM-YWHA of Brighton – Manhattan Beach, Inc.
As Senior Program Officer for Volunteer Services and Intergenerational Program Engagement at DOROT, Judith Turner has developed and established pedagogies and initiatives for intergenerational and service learning education that is not only framing Jewish journeys, but also renewing conversations about generational barriers and the mutuality of caring for and learning from others.
How does your work as a Jewish educator nourish you on a daily basis?
Being a Jewish educator is, for me, all about building community — positively meeting people where they are, journeying with them, growing and deepening connections every day. I discovered that designing programming was something I very much enjoyed and was good at. So that's my prism. I see quality programming as a boomerang that flies out and comes back as impact. That fuels me.
How do you measure success at the end of the day?
While I'm sleeping! No, honestly, it's hard for me to measure success on a daily basis. But I'm very intent on collecting weekly observations and measuring post-program outcomes. I want to know that teens are using our Jewish values curriculum, framing and discussing concepts and ideas through the language and lens of Jewish meaning making. We want to understand the change in perspectives youth and older adults go through.
There's a striking picture on the DOROT website of a boy and an older adult playing chess together. What does that photograph represent to you?
The picture is a great example of the organic quality I seek to achieve as a Jewish experiential educator. Zackary loves chess. It was obvious we needed to connect him with an older adult around the game. He ended up having a relationship with Mr. Bomze for the last seven years of Mr. Bomze's life. Zackary is now in college and has a deep understanding of being part of the broader Jewish story, and, I hope, of his own personal Jewish journey.
What's the next "big thing" you're thinking about?
The past couple of years have changed how I look at what we do and why it matters. For the first time, our youth are having similar issues as our older adults when it comes to isolation and loneliness. There is a much deeper shared understanding. So we have a valuable and unique opportunity now to evolve, to push forward, and to scale programming in order to further grow, strengthen and enhance Jewish aspiration and intergenerational connections.
What does that look like, especially during this pandemic?
I am thinking of our Summer Teen Internship Program, which builds leadership development among participants as they engage in intergenerational connections like discussion groups and home and Zoom visits with older adults. Both groups benefitted from being together to support and learn from one another during the first year of the pandemic. They were more deeply able to understand their own isolation by appreciating and understanding the isolation and situation of the other.
Why are intergenerational connections so critical?
We have a lot to learn from those who are older and those who lived before us. Jewish wisdom is an intergenerational conversation about important questions, ideas and stories. Intergenerational connections provide us with experiences that motivate Jewish meaning making and the construction of one's own sense of Jewish self.
Where do you see intergenerational education on the Jewish communal spectrum?
We talk about education in segregated terms. There is adult education. There is family education. There is childhood education. As a community, we must view learning spaces in relationship to each other. The very idea of the Jewish People is an intergenerational proposition.
Describe a personal item in your office and why it's there.
When I started at DOROT twenty years ago, my mother visited me and brought an essay that I'd written in middle school about my grandmother, Nanna, who lived with us for a few years before moving to a nursing home as she was losing her memory. I didn't remember the essay, but now I have it here in a frame.
It's a reminder to me and to visitors that we do the work we do for personal reasons, and that we grow in insight and the meaning of life by remembering the wisdom and stories from our pasts. It is the Jewish way to keep telling those stories. It helps us understand the world and informs our experiences. We exist on the shoulders of others, always.
What is your hope for this moment of attention?
I want to help grow the community of those concerned about older adults and help others think deeply about how to find meaning through intergenerational connections. I was nominated for the Covenant Award at the right time. We are having a national reawakening about social isolation and the needs of marginalized people. So I feel fortunate to be the person in this seat right now.
Interview conducted and written by H. Glenn Rosenkrantz for The Covenant Foundation