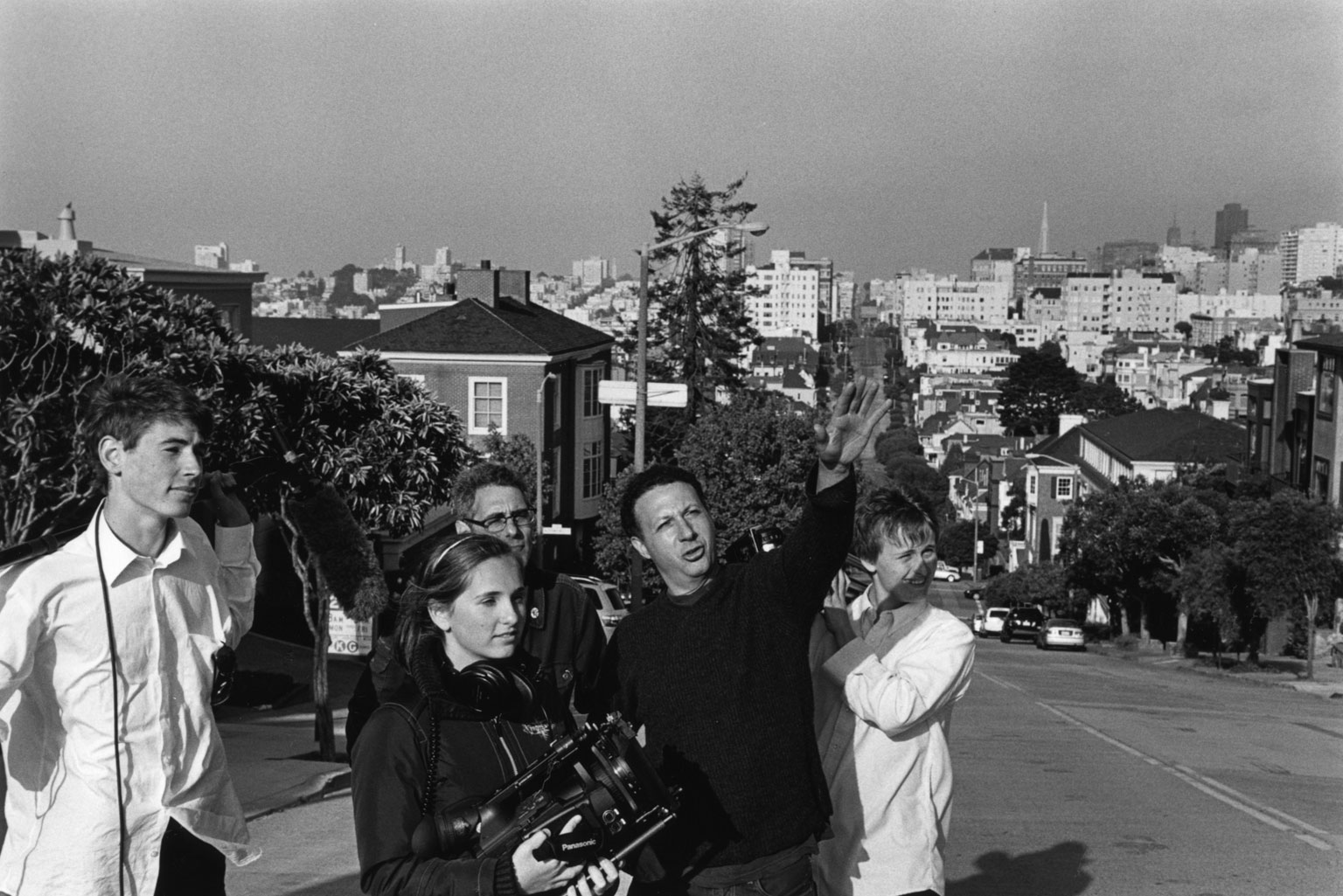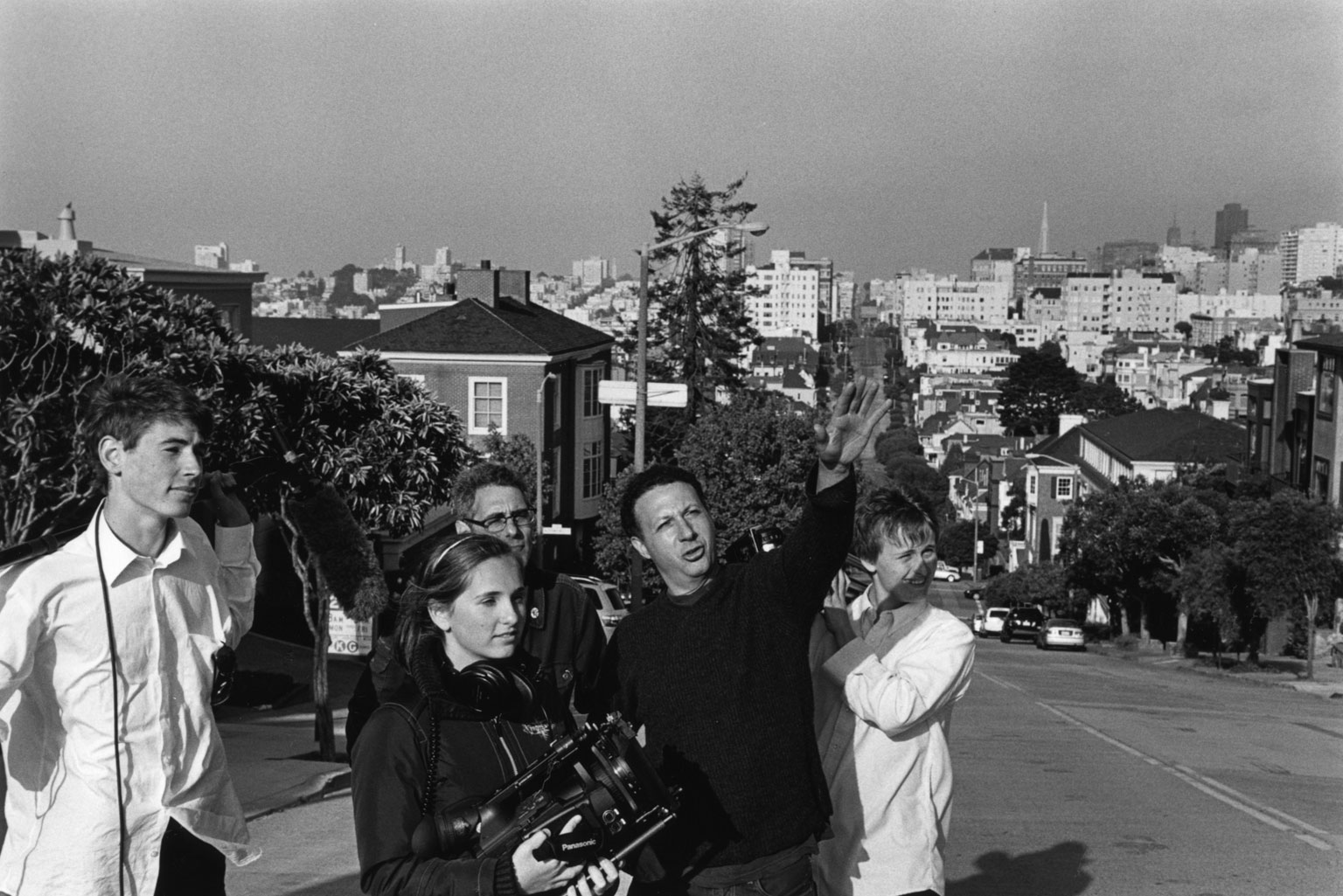 Organization: San Francisco Jewish Film Festival dba Jewish Film Institute, San Francisco, CA
Grant Year: 2002
Project Director: Mr. Samuel Ball
Type of Grant: Signature
Grant Amount: $60,000 (3 years)
Website: http://jfi.org/festival/sfjff-2016/
Arts and Culture
Film
Informal Education
Project Based Learning
Teens
The New Jewish Filmmaking Project (NJFP), produced by a non-profit production company Citizen Film, has been at the forefront of efforts to engage the next generation of Jews through the teen-friendly medium of film. NJFP uses films and filmmaking to inspire teens to explore their Jewish identities, engage increasing numbers of teens in Jewish communal life, and catalyze an intergenerational dialogue about what it means to be Jewish in America. Since NJFP was founded in 2002, more than 50 emerging Jewish storytellers/filmmakers ages 15 to 25 have collaborated with a team of documentarians to create short films based on their personal stories. During the year-long program, 8-12 participants become a part of a collective filmmaking experience, working with a community of independent filmmakers to reflect on the meaning and relevance of their Jewish identities and transform their understanding into cinematic art. NJFP provides participants with training and mentoring from experts in the documentary field, enabling young filmmakers to experience the entire filmmaking process, including writing, producing, shooting, directing, editing, promoting, and showing their work. The program has purposefully engaged participants with diverse backgrounds, such as Jews of color, recent Russian émigrés, first generation Americans, Israelis, and many participants who have a non-Jewish parent. The program has adapted to the changing ways in which people consume media, embracing new storytelling technologies. Film screenings were once the most significant form of publicity for the program. Today, audiences are much broader. In addition to screenings, participants promote their projects using online storytelling techniques such as multimedia exhibitions, blogging, and social networks. Similarly, when the project was founded, training the participants in filmmaking technology was a primary aspect of the curriculum. With advances in technology, filmmaking has become increasingly accessible, and participants are entering the program with extensive familiarity with the medium. As a result, a larger percentage of the project is now dedicated to exploring participants' identities with the help of an academic advisor whose scholarship focuses on Jewish culture.
Results/Impact
More than 50 films have been created and curriculum guides were created for 11 of those films.
The project has had local, national, and international exposure. Through a partnership with the local public television affiliate, approximately 40,000 viewers have been exposed to the young filmmakers' work. Their films have also been screened at more than 1,000 high schools across the country. An independent theater in Sacramento recently organized an event with a screening of an NJFP film and a post-screening gathering. Similar events regularly occur around the country, with screenings at Jewish and secular film festivals, Jewish museums, public libraries, colleges, public high schools, Jewish summer camps, community centers, and online. NJFP films have appeared on local television in the San Francisco Bay Area through PBS and a CBS affiliate.
The project has reached secular audiences at film festivals such as the San Francisco International Film Festival and the Vail Valley Film Festival. NJFP has received positive reviews and garnered attention at international forums such as the 2008 Saint-Petersburg International Youth Film Festival in Russia and the International Public Television Conference. In 2010, the Warsaw Cinematheque hosted a two hour retrospective of NJFP shorts and a similar retrospective took place at the JCC of Mexico City.
In 2010, NJFP launched an online, interactive multimedia presentation on the theme "Half-Remembered Stories," including 50 short films and 11 interactive digital documentaries. Online dissemination has resulted in some unexpectedly broad exposure. For example, a young filmmaker, who is of mixed Chinese American and Jewish American heritage, created a film about her Jewish grandmother's teenage years in a small town in the Czech Republic. In the process of researching a travel story, a reporter from the largest Czech national newspaper Googled the small town and came across the filmmaker's video. Information about the film was published in a Czech newspaper article and the young filmmaker found herself in email dialogue with people in the Czech Republic who are interested in learning about the hidden Jewish history of their town. This is "an example of the quality of the storytelling meeting the power of the technology to connect people," Samuel Ball, the Project Director, explained.
Ball has had ample opportunities to share what he has learned. He regularly receives queries from people who are interested in starting similar programs, and has consulted with BIMA, Brandeis University's summer arts institute for high school students.
The influence of the experiences has reverberated in participants' lives. Some have gone on to careers as filmmakers. Several alumni earned undergraduate degrees in film and a number of alumni have returned to work in a professional capacity for Citizen Film. One alumna has since become a rabbi. This is particularly significant because, before the experience of self-reflection facilitated by NJFP, that alumna was not at all connected to her Jewish identity. Leadership
Documentary filmmaker Sam Ball founded NJFP when he was the Associate Director of the San Francisco Jewish Film Festival. Initial funding was secured through the Joshua Venture Fellowship for Young Jewish Social Entrepreneurs, which provided funding to launch NJFP and professional development for the project's founder.
Today, Ball continues to direct NJFP, which is produced by his production company, Citizen Film. Sophie Constantinou, co-founder of Citizen Film, co-directs NJFP with Ball. Kate Stilley Steiner, who heads the editorial arm of Citizen Film, is the supervising editor of NJFP.
Since 2009, an academic advisor, Dr. Jeremy Dauber, has been brought in to enrich NJFP's Jewish educational content. Dauber is the Director of the Institute for Israel and Jewish Studies at Columbia University and the Atran Associate Professor of Yiddish Language, Literature, and Culture in the Department of Germanic Languages at Columbia University. With Dauber's guidance, participants are better able to research their family histories within the context of Jewish history, drawing on more sophisticated Jewish historical and literary sources.
Funding
Because the project relies primarily on short-term grants, fundraising remains an ongoing challenge. Much of the Directors' time is spent fundraising. Since it was founded, NJFP has raised over one million dollars. Along with the initial funding from the Joshua Venture Fellowship, The Covenant Foundation was one of NJFP's earliest supporters, awarding the project a Signature Grant in 2002. More recently, the program received an additional grant from The Covenant Foundation to create digital platforms to deliver films and curriculum guides, enabling teachers to use films as educational tools.
The Jewish Community Federation of San Francisco, the Peninsula, Marin, and Sonoma Counties has been an ongoing source of support to the project. The Richard and Rhoda Goldman Fund and the Natan Fund have also supported the project over the years. In 2009, the Jim Joseph Foundation provided funding to establish an NJFP alumni program: the New Media Alumni Initiative.
The early funding from national Jewish foundations gave the project credibility within the Jewish philanthropic world. Funding from The Covenant Foundation also gave the project legitimacy as a Jewish educational endeavor. The Covenant Foundation's willingness to invest in the project in its early stages enabled NJFP to refine its goals and to strategize about how to best evaluate its work. Influenced by The Covenant Foundation's evaluation process, NJFP works with an independent evaluator each year to qualitatively assess the program's impact, on both the participants and the audiences. Additionally, online views and in-person audience numbers are collected.
The Covenant Foundation has proven to be a valuable resource for networking for the project. NJFP is currently working on a project with the Foundation for Jewish Culture as a result of a connection made through the Foundation.