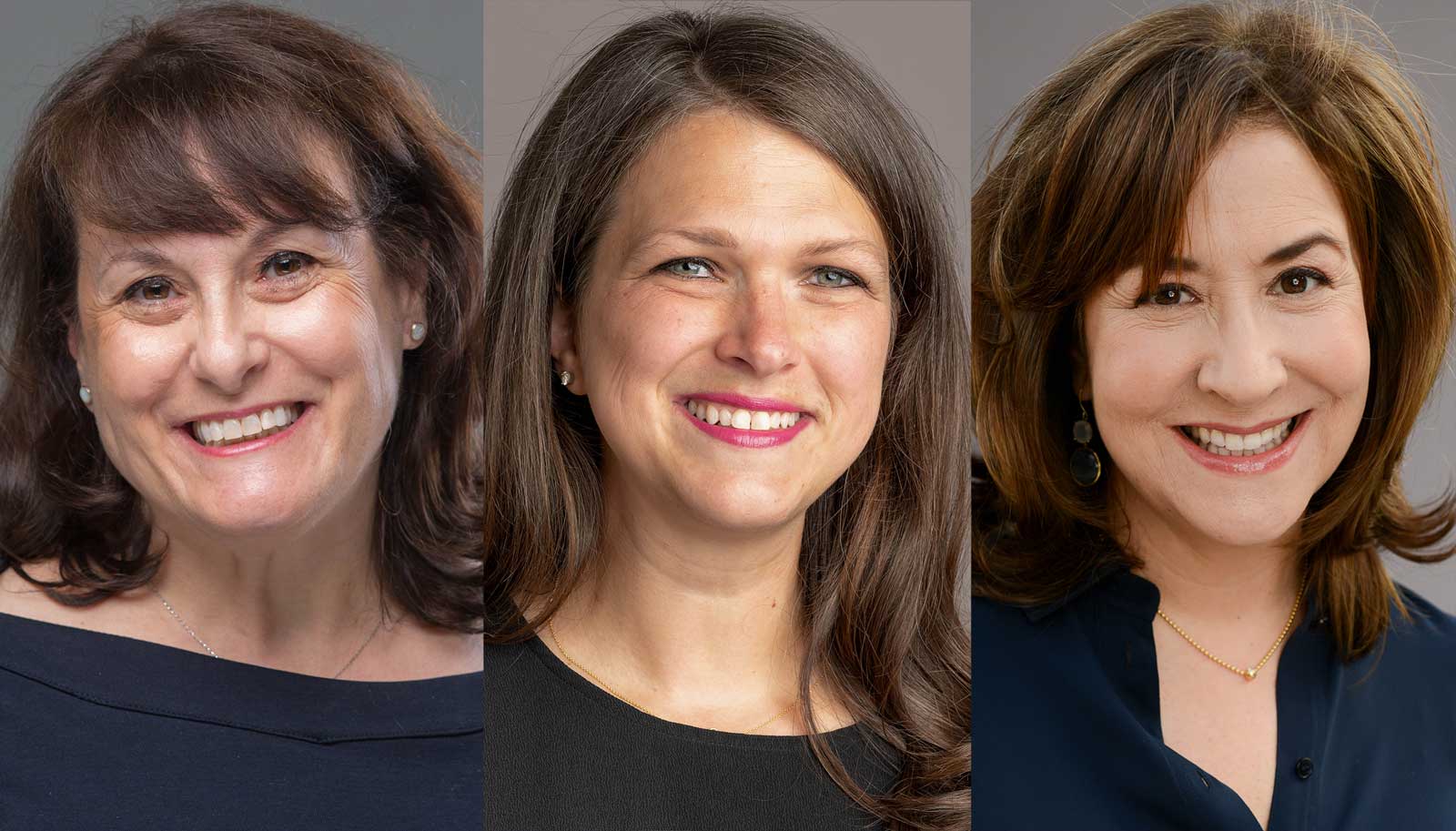 New York – June 8, 2021 – The Covenant Foundation announced the recipients of the 2021 Covenant Award today, honoring three Jewish educators who are forging change in the field of Jewish education, and the Jewish community at large.
Helene Drobenare-Horwitz, Executive Director, Young Judaea Sprout Camps, New York, NY; Anna Hartman, Director of Early Childhood Excellence, Jewish United Fund, and Director of the Paradigm Project, Chicago, IL; Judith Turner, Senior Program Officer for Volunteer Services and Intergenerational Program Engagement, DOROT, New York, NY, are the recipients of the Award, which is among the highest honors in the field of Jewish Education.
"As we emerge from the struggles of the past year and a half, it is such a joy and breath of hope to welcome Helene, Anna, and Judith into the network of Covenant Award recipients," said Cheryl Finkel, Chair of the Board of Directors of The Covenant Foundation and a 1999 Covenant Award recipient.
"It is also heartening to know that these consummate educators—all of them 'doers' in the best sense—are out there in the field, putting their heart into their work and creating opportunities for Jewish engagement across generations."
Along with the recognition that accompanies this award, recipients will each receive $36,000 and each of their institutions will receive $5,000.
---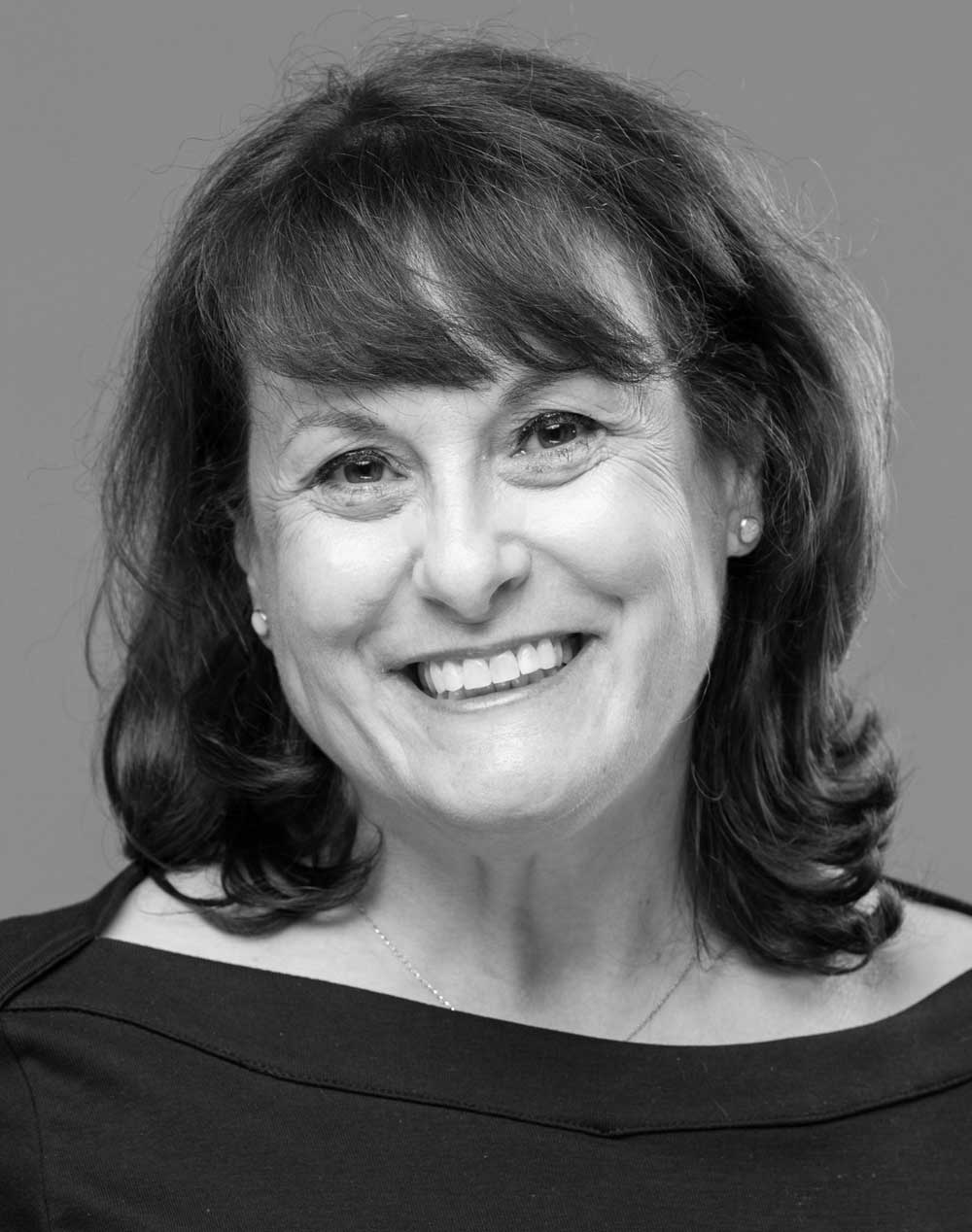 Helene Drobenare-Horwitz
HELENE DROBENARE-HORWITZ is the Executive Director of Young Judaea Sprout Camps in New York, NY.
Camp Young Judaea (CYJ) Sprout Lake, where Ms. Drobenare-Horwitz has worked since 1999, enrolls approximately 400 campers per summer and explores the values of social activism, pluralism, inclusion, and contemporary Zionist education through joyful Jewish experiences.
During her tenure as Director at Sprout Lake, Ms. Drobenare-Horwitz has strived to renew and revitalize camp culture by inspiring campers and staff members toward acts of chesed and tikkun olam. In 2005, Ms. Drobenare-Horwitz implemented Caravan for Katrina, an initiative that connected 300 Young Judaea youths from the northeast with survivors of Hurricane Katrina to establish a longitudinal support network. The program culminated with Ms. Drobenare-Horwitz and several staff members driving trucks to New Orleans stocked with much needed supplies. In 2006, Ms. Drobenare-Horwitz created the MADIMOW (Making A Difference In My Own Way) program, which has since become integral to the Sprout Lake experience and has formalized the social action initiatives of programs like Caravan for Katrina.
At Sprout Lake, Ms. Drobenare-Horwitz has also focused on creating a culture that accepts and celebrates all Jewish children. She hires and trains staff members to be active participants in fostering a genuinely inclusive camp space while also focusing on the mental health and well-being of the staff members themselves. In 2019, Ms. Drobenare-Horwitz piloted a health and wellness program for staff members which led to a 2020 Foundation for Jewish Camp (FJC) initiative called Yedid Nefesh. In this program, mental health professionals were hired to support staff cohorts and to create a safe space for members to listen, share, and address the emotional and mental health needs of Sprout Lake staff members.
Simultaneous to her work at Sprout Lake, Ms. Drobenare-Horwitz has spearheaded a new day camping paradigm for the Young Judaea organization. In 2015, she opened Sprout Brooklyn, a pluralistic experiential Hebrew language day camp for pre-K through 6th grade. In 2016, she opened Sprout Westchester, on the site of a former JCC day camp. In the process, Ms. Drobenare-Horwitz created a new hub for Jewish life in Northern Westchester. In addition to summer programming, both camps offer year-round Jewish programming for children and their families, focusing on pluralism and tikkun olam.
Ms. Drobenare-Horwitz serves as an informal mentor to dozens of Jewish camp professionals. In 2019, she founded Think Camp, a think tank that serves as a community of practice for senior-level camp directors that convenes bi-weekly for professional development sessions.
"Helene is an exceptional visionary, a social entrepreneur and a gifted educator," wrote Rabbi Joel Pitkowsky, Rabbi at Congregation Beth Sholom in Teaneck, NJ and Dori Frumin Kirshner, Executive Director of Matan, in New York, NY, who, together, nominated Ms. Drobenare-Horwitz for the Award.
"For the past three decades, she has devoted herself to ensuring the most impactful experiences possible for fostering a love of Israel, a commitment to Judaism, and a world of Jewish camping that is accessible, meaningful and provides a springboard for an everlasting connection to the Jewish people."
"I deeply appreciate the Covenant Foundation for recognizing the educational value of Jewish camping," said Ms. Drobenare- Horwitz, upon learning that she had received the Award.
"Camp is the portal through which children enter into a Jewish world imbued with joy, where possibilities for growth and inspiration have no limit. It is a place where children can live their life – the way the world ought to be – a space of kindness, learning, community, acceptance and tikkun olam."
---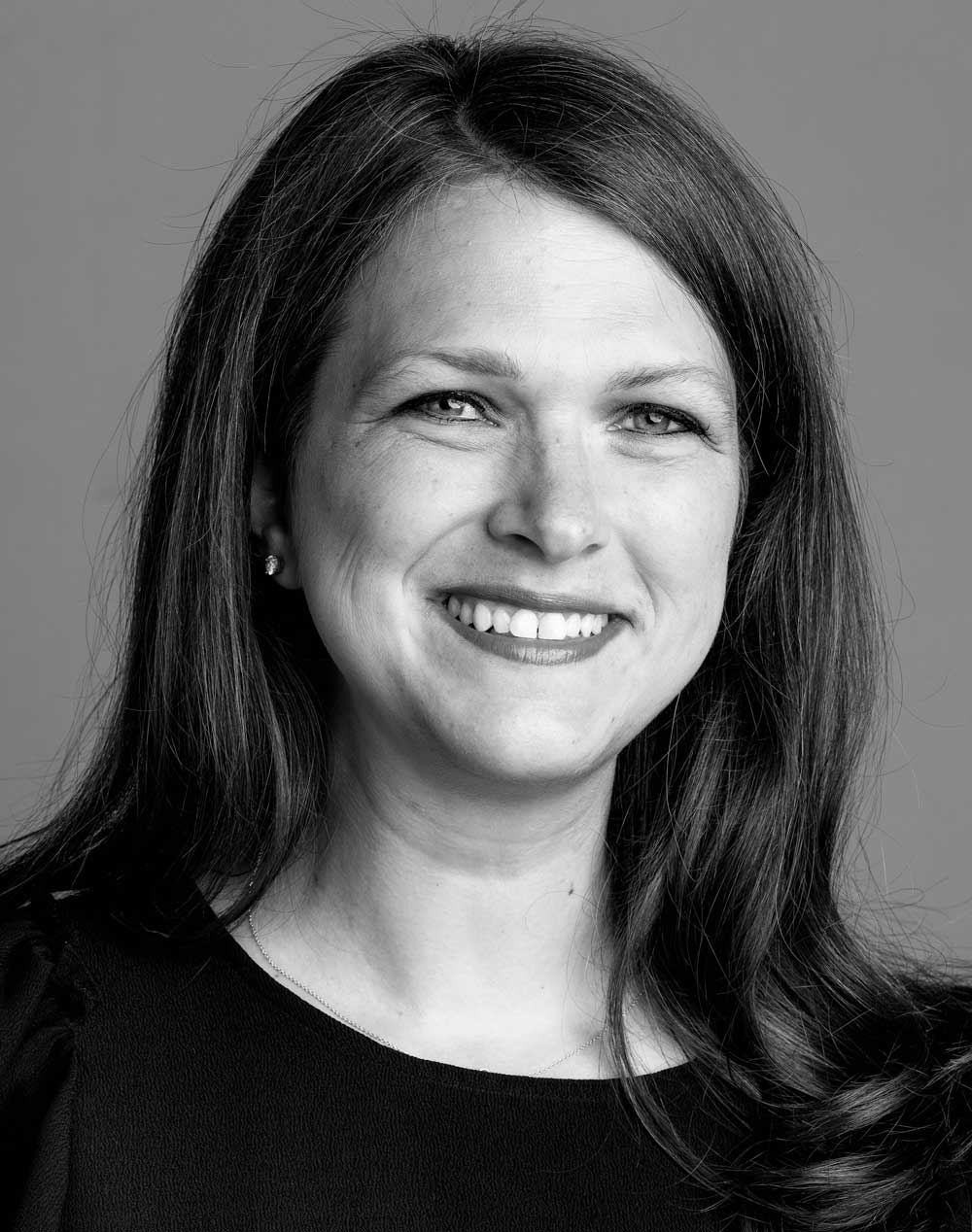 Anna Hartman
ANNA HARTMAN is the Director of Early Childhood Excellence at the Jewish United Fund in Chicago, Illinois and Director of The Paradigm Project, a national organization.
For the past six years at JUF, Ms. Hartman has led the visioning, strategy, and professional development planning for Jewish early childhood education across Chicagoland. Ms. Hartman also leads communities of practice around topics such as utilizing the Reggio Emilia approach through a Jewish lens. In addition, she conducts educational research on various issues ranging from reflective supervision to young children's understandings of Israel.
During her tenure at JUF, Ms. Hartman has developed myriad initiatives and programs, including the Chicago Teachers Project: A Laboratory for Jewish Early Childhood Education and the Early Childhood Collaborative, to rally the community to strategically address issues facing the field. She also established a fully-funded cohort of master's students in early childhood education for current teachers in local Jewish preschools and created a robust menu of professional development opportunities that engage 200+ educators per year.
In response to the COVID-19 pandemic, Ms. Hartman led the development and organization of webinars for educators, collaborating with field leaders around the country. Focusing on skill building and leadership development, webinar topics ranged from reopening schools to racial justice in early childhood education. Ms. Hartman and her team also looked to support educators as they struggled with layoffs and closures through the development of the Early Childhood University. This initiative enabled 140 Chicago-area Jewish early childhood educators to take a variety of university courses free of cost. In 2021, Ms. Hartman also started three new national learning communities: one for new teachers, one for racial justice, and one exploring the Reggio Emilia approach from a Jewish perspective.
In 2011, as a volunteer, Ms. Hartman cofounded and has since directed The Paradigm Project, a network of practitioner-activists passionate about envisioning and realizing the potential of the early childhood years for children, families, educators, and communities. The Paradigm Project aims to multiply, nurture, and network the seeds of excellence in Jewish early childhood education by facilitating learning gatherings that empower educators with vision, tools, and a vital network of colleagues. Ms. Hartman has developed The Paradigm Project into a self-sustaining non-profit organization and oversees a group of volunteers who run its annual conference, which convenes 250+ educators from around the country.
Since 2019, Ms. Hartman has served as a Clinical Faculty Mentor at Hebrew Union College- Jewish Institute of Religion (HUC-JIR), working to help students in the Executive M.A. Program in Jewish Education. She is also a recipient of JUF's 2019 Samuel A. Goldsmith Young Professional Award and of a 2011 Covenant Foundation Pomegranate Prize.
"Anna is a tremendous thought partner," said Diana Ganger, a Covenant Award recipient, and Co-Founder and Director of IDEAL18 who nominated Ms. Hartman for the Award.
"And when she develops an idea, it always translates into action—and leaves a deep sense of possibility and excitement in its wake."
"I feel deeply honored to receive this award from The Covenant Foundation," said Ms. Hartman, upon receiving the news. "And I am grateful for the opportunity the Award affords me to honor the educators working tirelessly and skillfully to support the learning and development of our community's children.
"Jewish early childhood education, with its sacred partnership with families, is my beloved field and I am humbled to be among its ranks."
---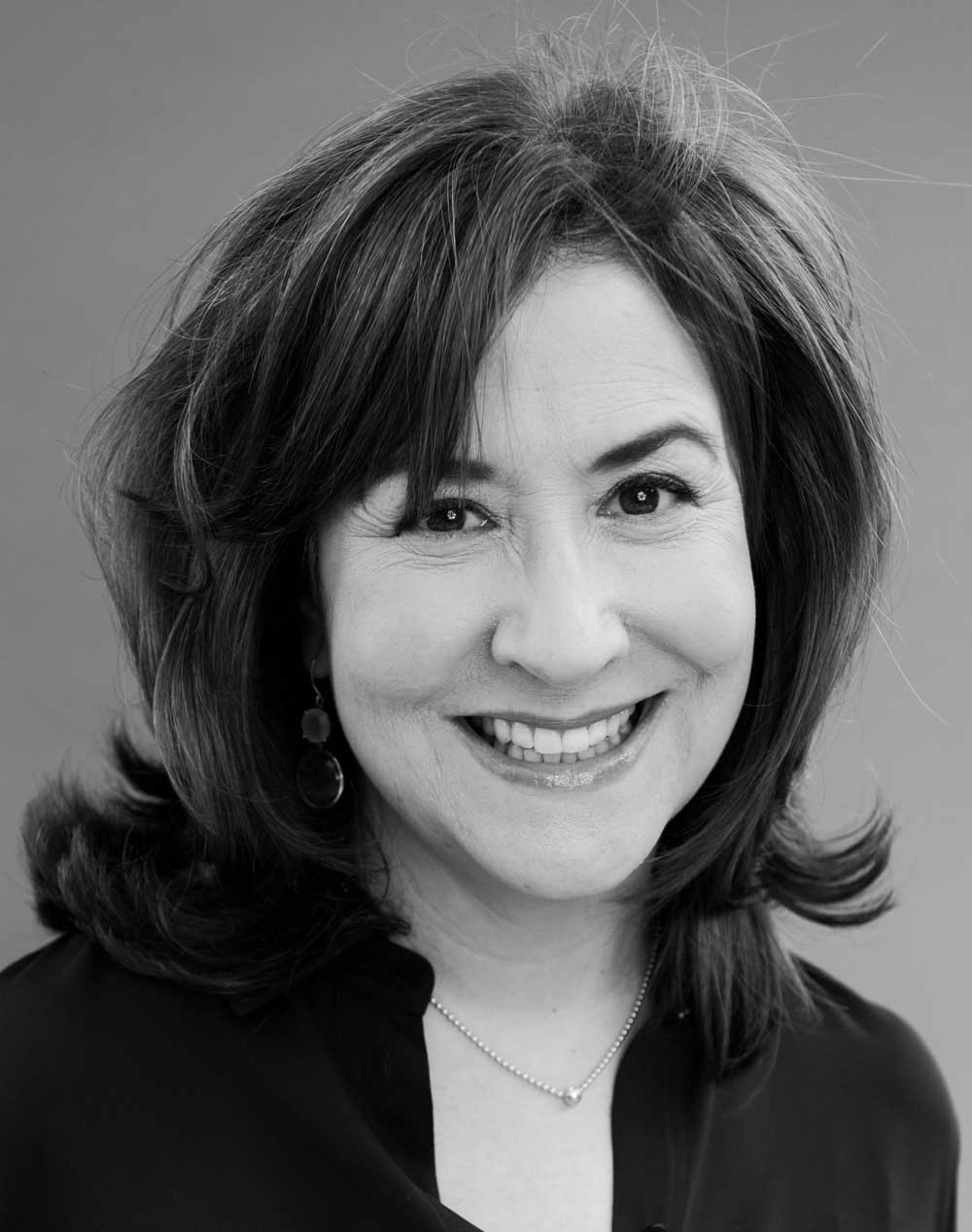 Judith Turner
JUDITH TURNER is the Senior Program Officer for Volunteer Services and Intergenerational Program Engagement at DOROT, in New York, NY.
In her position at DOROT, a New York City-based Jewish non-profit that provides aging services and volunteer opportunities, Ms. Turner sets the vision, oversees the program portfolio, and directly supervises the directors for both the department of Volunteer Services and Intergenerational Program Engagement. These departments annually engage more than 6,300 volunteers of all ages and more than 200 community partners to meet the changing needs of older adults.
At DOROT, Ms. Turner has also established the educational pedagogy and best practices for intergenerational and service-learning programming. She is also charged with critically assessing all programs for innovative ways to expand and improve them through strategic planning, capacity building, and collaboration with staff members, lay leaders, and Jewish community networks. As part of DOROT's Senior Management Team, she works with colleagues to drive the strategic direction, agency-wide objectives, and standards of excellence for the organization.
Under Ms. Turner's leadership, the Family, Youth and College Volunteers combined programming have grown to serve 2,500 to 3,000 youths annually. She also provides strategic vision, leadership, and managerial oversight to volunteer services, including the establishment and facilitation of volunteer programs and the design of an experiential service learning curriculum. Programs that Ms. Turner has created and launched include the College and High School Internship Programs, DOROT Service-Learning Programs for schools and youth organizations, the Intergenerational Chess Program, and Book Buds, an intergenerational book discussion program.
In 2015, Ms. Turner created DOROT's landmark Jewish Summer Teen Internship (JSTIP) program in Manhattan, which has now expanded to the Riverdale Y Senior Center and the Shorefront Y in Brighton Beach, with the latter successfully opening virtually during the pandemic. This four-week summer internship program for high school students from diverse Jewish backgrounds brings together teens and older adults to explore Jewish values and communal responsibility through daily volunteer tasks integrated with service-learning leadership sessions. JSTIP now impacts more than 55 teens and 200 older adults a year across the three locations.
Ms. Turner has presented annually on intergenerational programming and volunteerism at conferences, including the American Society on Aging, Generations United, and Points of Light. In 2010, Ms. Turner received an Outstanding Alumni Award from Gottesman RTW Academy (formerly the Hebrew Academy of Morris County). She served as a University of Judaism WHIZN Fellow in Jewish Family Education from 1994 to 1995 and served on Mayor Bloomberg's commission for the Age-friendly NYC Project from 2010 to 2015.
"Judith's work bringing generations together in active Jewish learning and engagement is having an extraordinary impact on both the young and old in each community she reaches," said Ted Comet, Honorary Vice-President of the American Jewish Joint Distribution Committee, who nominated Ms. Turner for the Award.
"The programs Judith runs at DOROT are about relationship-building, and they serve to create a greater appreciation for the intergenerational connections that make our lives more meaningful," he said.
"I am deeply appreciative to The Covenant Foundation for recognizing the importance of bringing intergenerational programming into the mainstream of Jewish education," Ms. Turner said, upon hearing that she had been selected as a 2021 Covenant Award recipient.
"For me, this award both recognizes DOROT's work in bringing the generations together in the context of Jewish educational experiences, and underscores the importance of service learning as a vehicle for Jewish engagement and identity formation."
"The 2021 Covenant Award recipients work in settings across the spectrum of Jewish life," said Harlene Winnick Appelman, a 1991 Covenant Award recipient and the Executive Director of The Covenant Foundation.
"From early childhood to elementary school and teens to senior citizens, Anna, Helene, and Judith are each committed to meaningful Jewish education in its myriad forms. The field is richer and more nuanced because of their leadership and their work."
The Covenant Foundation and the Jewish community will honor the 2021 Award recipients at a celebration in the fall.
For guidelines on nominating an educator for a 2022 Covenant Award, and to read biographies of past recipients, visit: www.covenantfn.org/awards-prizes/awards-program/
The Covenant Foundation is a program of the Crown Family Philanthropies.