New York – June 24, 2020 – The Covenant Foundation has announced the names of three Jewish educators who are the 2020 recipients of the Covenant Award.
Maxine Segal Handelman, Director of Family Life & Learning, Anshe Emet Synagogue, Chicago, Illinois; Russel Neiss, Senior Product Engineer, Sefaria, St. Louis, Missouri; and Amanda Pogany, Head of School, Luria Academy of Brooklyn, Brooklyn, New York, are the recipients of the Award, which is among the highest honors in the field of Jewish Education.
"This year, we find ourselves in an altered landscape as we consider what Jewish education looks like," said Cheryl Finkel, Chair of the Board of Directors of The Covenant Foundation and a 1999 Covenant Award recipient.
"But this cohort is indisputably up for the challenge, for they each provide an access to Jewish knowledge and connection that transcends the traditional learning space."
Along with the recognition that accompanies this award, recipients will each receive $36,000 and each of their institutions will receive $5,000.
---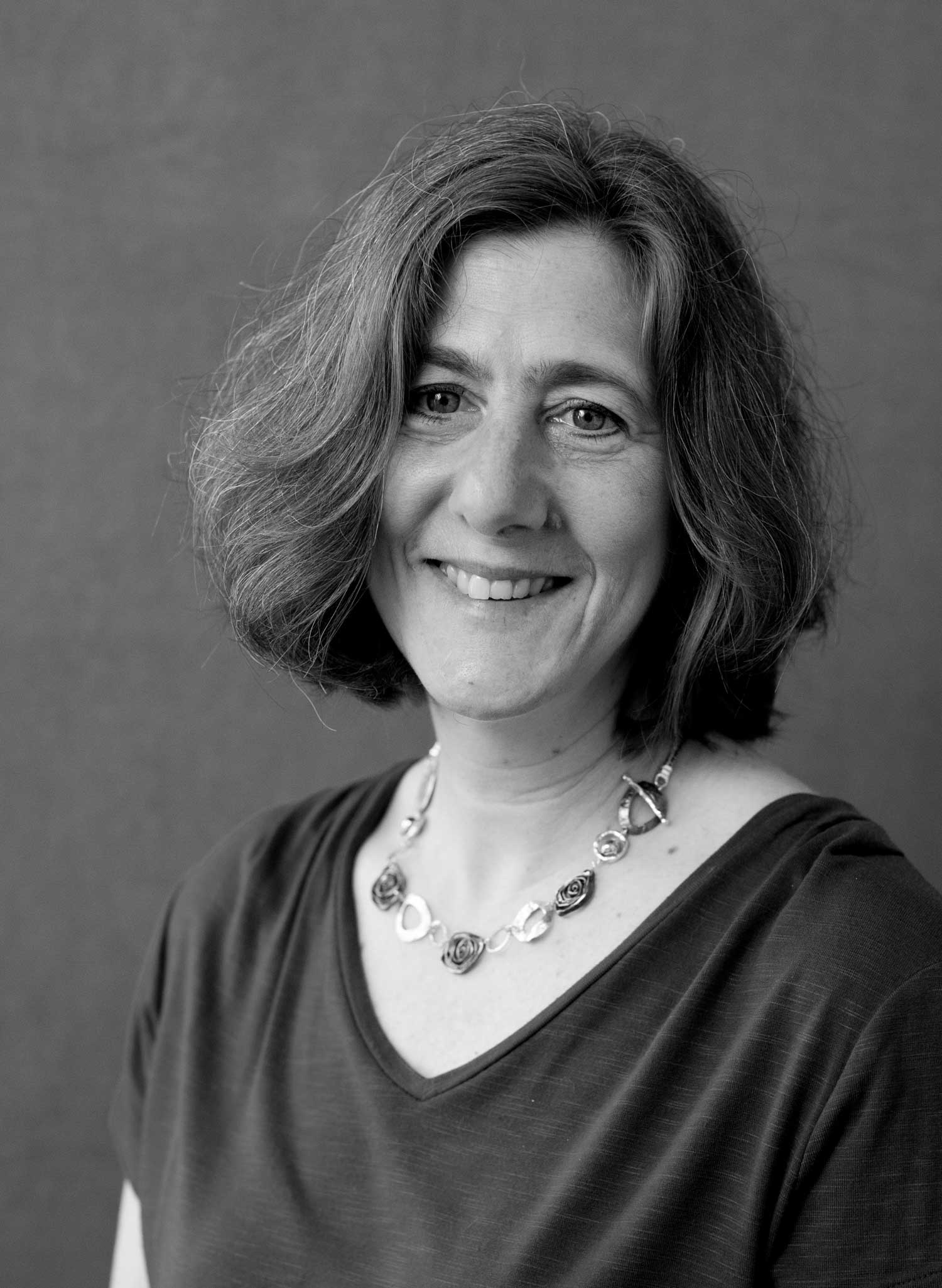 MAXINE SEGAL HANDELMAN is the Director of Family Life & Learning at the Anshe Emet Synagogue in Chicago, Illinois.
At Anshe Emet, where she has worked for almost 25 years, "Max" Handelman has strived to create meaningful opportunities for families to build lifelong relationships with each other and the wider Jewish community. In her current role at the synagogue, Handelman oversees High Holiday youth programming and leads the Young Family High Holiday services for several hundred people each year. In collaboration with the Educational Steering Committee, she strengthens the educational experience for all children in the community, from birth to high school age. This work includes leading Tot Shabbat, monthly Kabbalat Shabbat services and dinners, and family services. Handelman teaches young family classes as well, including Connecting the Expecting, a Jewish learning class for people expecting their first child. She supervises youth family service leaders and trains a pipeline of teens to lead youth tefillah experiences. In partnership with the clergy and educators at Anshe Emet, Handelman created, and now implements, Family Education Days for Anshe Emet families, between 300 and 400 people in total.
Prior to her work at Anshe Emet, Handelman served as Early Childhood Education (ECE) Specialist for the United Synagogue of Conservative Judaism (USCJ) for thirteen years. As a member of the Learning Team, she strengthened USCJ congregations and elevated the quality of Jewish education by supporting the congregations' early childhood centers and leadership.
Since 2003, Handelman has been a Jewish Early Childhood Consultant. In that capacity, she teaches workshops across North America on topics related to Jewish early childhood education.
In her work creating pathways to Judaism for families, Handelman is guided by questions like "How can I work with everyone in the synagogue community to ensure that families with young children are not simply welcomed, but rather woven into the fabric of the community?"
"I maintain an intense desire to build a strong Jewish foundation and help craft the best possible Jewish education for every Jewish child," she writes.
In 2016, Handelman was honored by Anshe Emet for 20 years of service, with the creation of the Maxine Segal Handelman Family Award, which recognizes families and individuals that have contributed to the Anshe Emet community.
Handelman has also authored a number of books, which have become seminal early childhood education resources for the field, including What's Jewish about Butterflies?: 36 Dynamic, Engaging Lessons for the Early Childhood Classroom (2004) and Jewish Every Day: The Complete Handbook for Early Childhood Teachers (2000).
"We have seen the impact of Max's family programming in the rising level of engagement among the unaffiliated," said Rabbi Michael Siegel, Senior Rabbi at Anshe Emet Synagogue, who nominated Handelman for the award. "The fact that we need a special area to house all of the strollers on Shabbat morning, and that more than 700 people gathered for a Family High Holiday Service beginning at 8:45am, is a testament to the power of the Torah of Maxine Segal Handelman."
"I feel incredibly blessed to be receiving a Covenant Award," Handelman said, upon receiving the news. "Especially this year, when the world is rocked with the pandemics of COVID-19 and racial injustice, the Covenant Award and the ongoing efforts of the Covenant Foundation give me hope that life-affirming work will continue and thrive."
---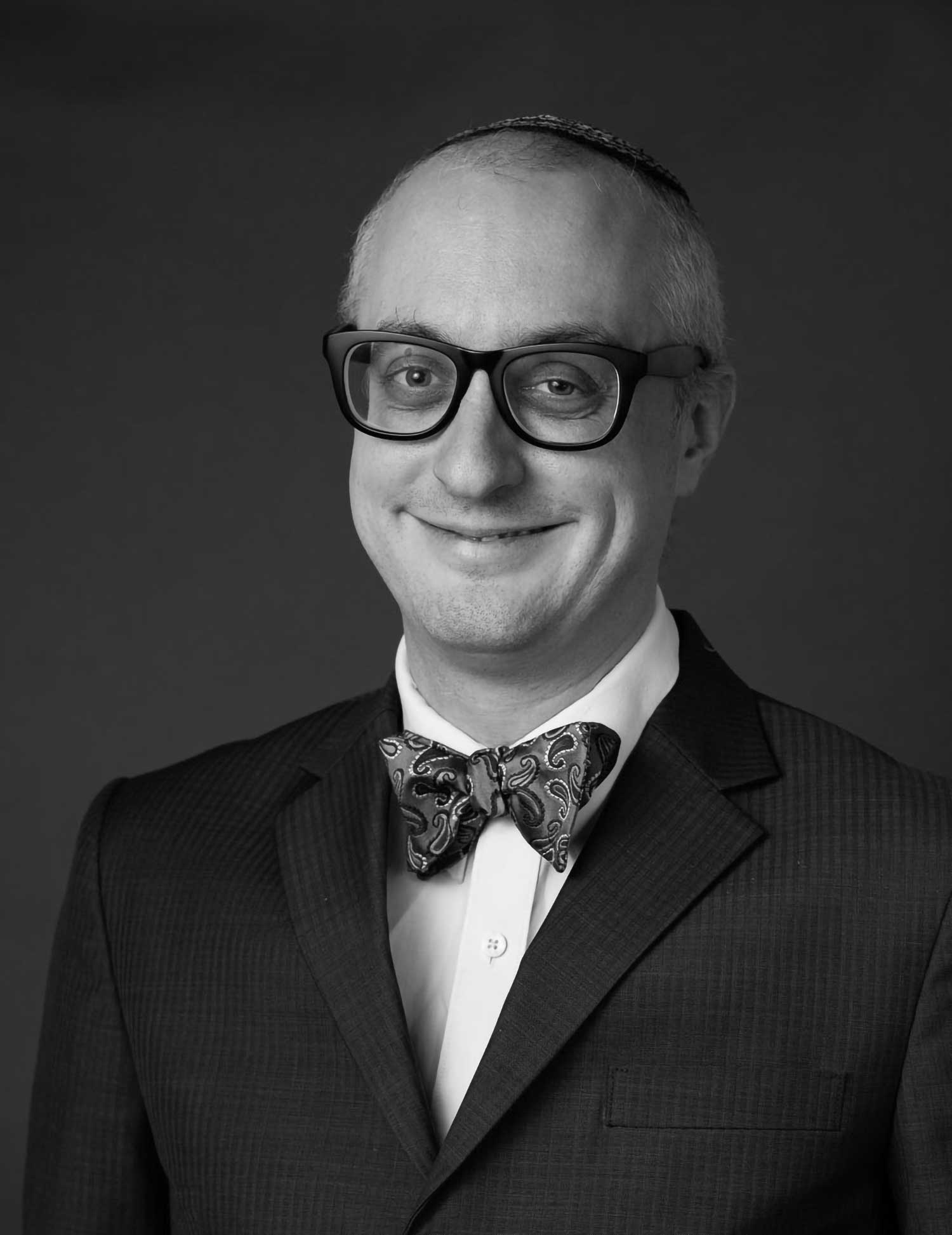 RUSSEL NEISS is the Senior Product Engineer at Sefaria, a national organization.
Since 2015, Neiss has been responsible for the development of Sefaria's groundbreaking educational resource—a free living library of Jewish texts and their interconnections, in Hebrew and in translation. Neiss creates interactive platforms that enable learners to engage with Jewish textual tradition from anywhere. As Senior Product Engineer, he spearheaded the development of Sefaria's Source Sheet Builder tool, which has enabled tens of thousands of educators to create their own source sheets and share them with students, colleagues, and the wider community. In collaboration with his colleagues, Neiss also envisioned, developed, and built Sefaria's first mobile app, putting Jewish learning and Sefaria's tools into the hands of users everywhere.
Prior to his work at Sefaria, Neiss served as the Director of Educational Technology for BimBam (formerly G-dcast). There, he developed digital Jewish educational experiences through the creation of nearly a dozen mobile apps, as well as interactive eBooks and websites, which together served more than 100,000 individuals annually. Neiss was also a cofounder of Not-a-Box Media Lab in Brooklyn, New York, a venture through which he sought to raise the quality of Jewish learning by offering easy access to 21st century technologies.
Neiss' goal when creating new digital tools isn't, as he writes, to "simply deliver and deposit Jewish content into the minds of learners," nor to produce experiences that will be passively consumed. Rather, he aims to help empower learners to find opportunities, knowledge, and experiences that will facilitate their own growth, at their own pace.
During summers from 2010 to 2018, Neiss was a faculty member at Brandeis University. In this role, he worked with the university's Office of High School Programs to create and facilitate a course for its Genesis Program, which combined technology and Judaism in high level learning experiences for teens from around the world. Through the Genesis Program, Neiss created an early model of Jewish maker-based education that has since been adapted by other institutions across the nation.
"One of Russel's most remarkable qualities is that he is equally capable of creating digital products with truly impressive reach as he is at masterfully teaching a classroom full of students," wrote Rabbi Charlie Schwartz, Director of Content Development at The Center for Jewish and Israel Education at Hillel International, who nominated Neiss for the Award.
"While at Genesis, I observed Russel develop a maker-based class experience that integrated cutting-edge technology with core concepts of Jewish identity and tradition. I know of no other educator who has both the technological skills, pedagogic knowledge, and Jewish background to meaningfully teach at this level in Jewish contexts.
"I am humbled to be in the company of so many prestigious educators whom I have long admired and been inspired by," Neiss said, upon learning that he was a 2020 Covenant Award recipient.
"Using digital technologies to deliver Jewish educational content to the masses more efficiently is easy. Using those same tools to craft rich educational experiences that help people construct their own Jewish identity and harness it for their own betterment and the benefit of the klal and beyond is so much harder. I am so grateful to my colleagues, collaborators, and students who help clarify and push this important work forward with me every single day."
---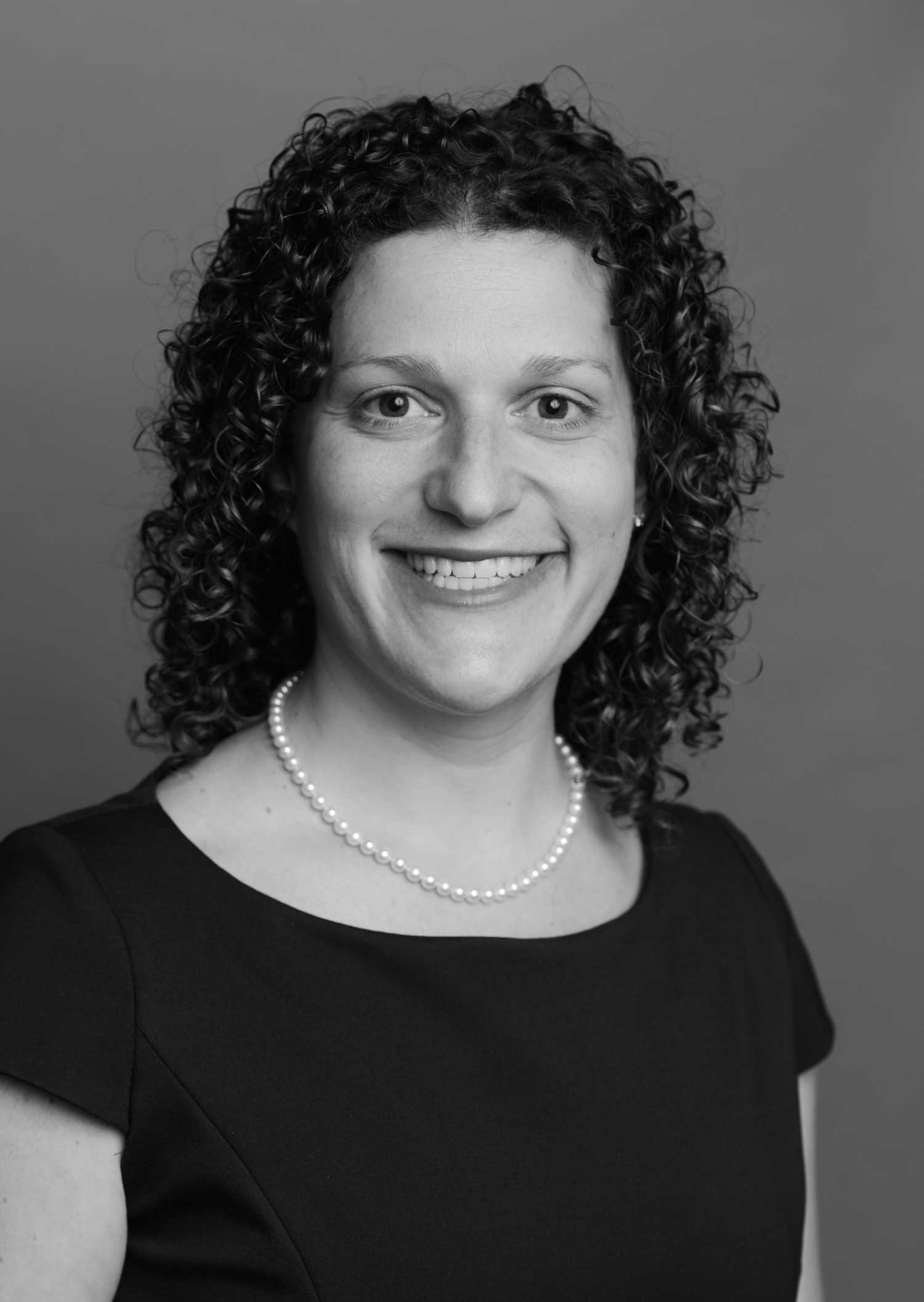 AMANDA POGANY is the Head of School at Luria Academy of Brooklyn, in Brooklyn, New York.
For the past eight years, Pogany has been responsible for all aspects of the day-to-day functioning of the Luria Academy. She supervises the school's educational and administrative leadership, which includes 60 faculty members, 10 administrators, and 15 Board members, provides the educational mission and vision for the school, and oversees the curriculum. She has also played an integral role in the implementation of Luria's five-year strategic plan. In addition, Pogany oversees Luria's inclusion program for students with special needs. Pogany has also played a key role in growing the school's population, which during her tenure has tripled, from 97 students to over 300.
At Luria, children play together, develop friendships, and learn to respect their peers regardless of their background or affiliation, learning style, or learning needs. Pogany's driving philosophy is to teach students that there is not one version of what Judaism looks like, "and that sometimes our greatest personal insights come from people who are completely different from us."
Prior to becoming Head of School at Luria, Pogany served as Associate Director at the Pardes Institute for the Pardes Educators Alumni Support Project. There, she mentored and coached new Pardes Educators throughout their first two years of teaching Judaic Studies in day schools across the country. She also planned and implemented professional development sessions for the graduates of the Pardes Educators Program and designed and implemented a four-day annual alumni conference. She also coordinated research projects on the topics of tefillah and chavruta for experienced teachers.
From 2008 to 2010, Pogany served as the Director of Student Projects and Pedagogy Consultant at Mechon Hadar. There, she trained yeshiva students in pedagogy, ran leadership development and facilitation training seminars, supported students during their teaching experiences in day school classrooms, liaised with their schools, and helped them develop and implement a community project following their time at the yeshiva.
Outside of Luria, Pogany is active in the Brooklyn Jewish community. In 2005, she founded Altshul, an independent egalitarian minyan in Park Slope. As co-founder, leader, and Steering Committee Chair, she created a two-tiered leadership structure, coordinated service participants, taught Torah reading workshops, and created and oversaw a number of fundraising campaigns. Pogany continues to serve on the gabbi committee for the minyan.
"This is a leader who understands the full mission of Jewish education, to prepare students to lead rich, full, and confidant Jewish lives," said Dr. Tamara Mann Tweel, Director of Civic Initiatives, The Teagle Foundation and the Co-Founder of Civic Spirit, who nominated Pogany for the Award.
"Amanda is always thinking about the child and family as the real centerpiece of what it means to bring a love of Torah and peoplehood into this world."
"It is an honor and a privilege to receive the Covenant Award," Pogany said, when she learned she had been selected as a 2020 recipient.
"Supporting students' social and emotional growth in tandem with their academic development has always been at the core of my mission as a Jewish educator. There could not be a more appropriate moment in time to recognize the importance of a whole child approach to education, and I am deeply grateful to The Covenant Foundation for this recognition."
---
"The unifying characteristic amongst this year's cohort of Covenant Award recipients is their ability to empower others to engage, to achieve, and to take control of their own Jewish journey," said Harlene Appelman, Executive Director of The Covenant Foundation and a 1991 Covenant Award recipient. "And that characteristic is one that Jewish educators urgently need to possess in this particularly challenging moment."
"Max, Russel, and Amanda are undeniably creative," Appelman added. "But their ability to rapidly adjust and adapt to new models of education and joyfully transmit a love of Judaism is what excites us most. We are thrilled to be honoring them this year."
The Covenant Foundation and the Jewish community will honor the 2020 Award recipients at a virtual celebration in the fall.
For guidelines on nominating an educator for a 2021 Covenant Award, and to read biographies of past recipients, visit: www.covenantfn.org/awards-prizes/awards-program/
The Covenant Foundation is a program of the Crown Family Philanthropies.