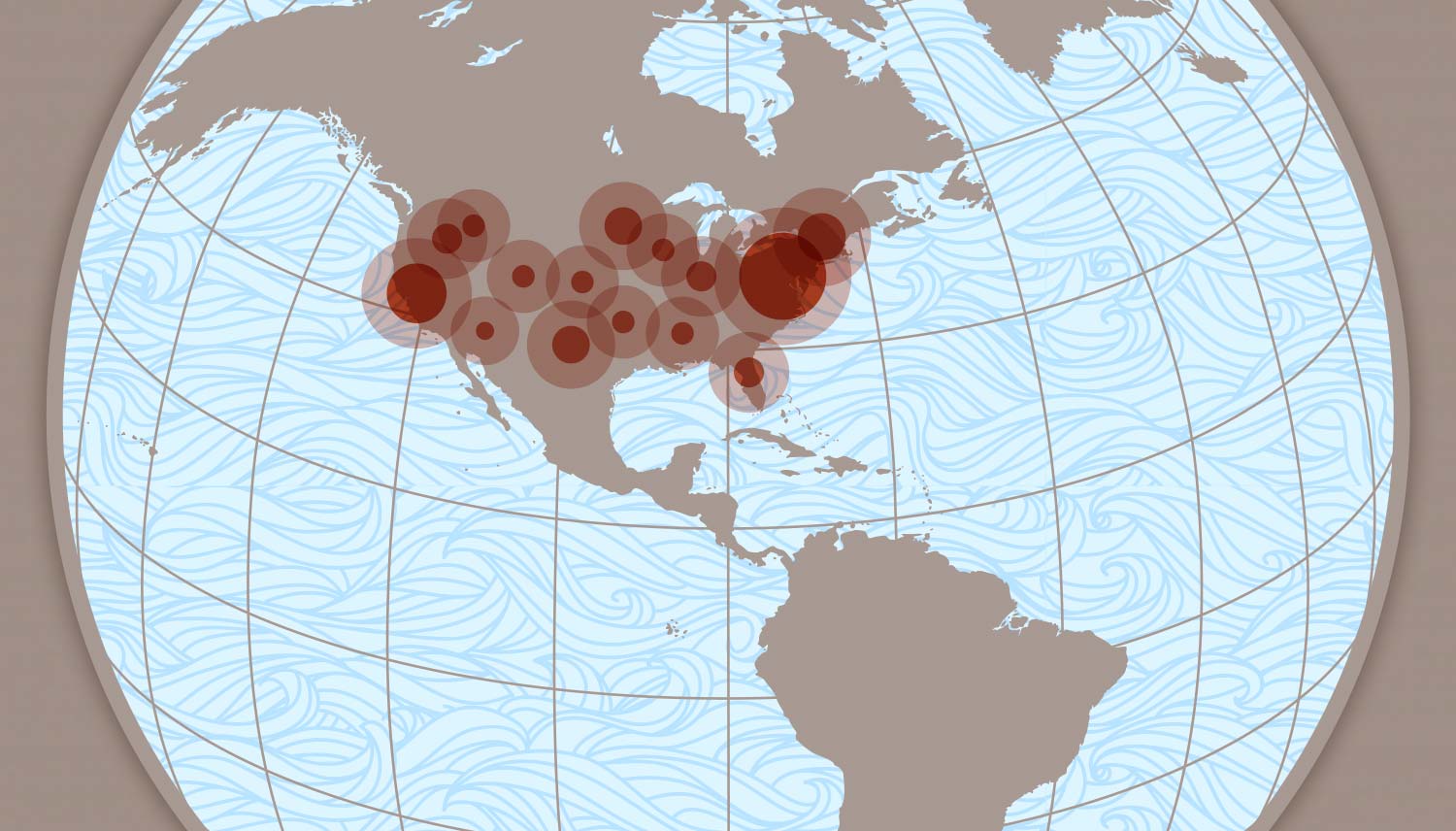 New York – Jan. 6, 2021 – The Covenant Foundation announced $1.7 million in new grants today, highlighting the continued promise and value of Jewish education in exceedingly uncertain times.
"We know that this has been a tough year for everyone—and we feel so fortunate to be able to say to Jewish educators, 'we are here for you, we believe in you, keep working your magic!'" said Cheryl R. Finkel, Chair of the Board of Directors of The Covenant Foundation.
"The determination, creativity and energy it took for these 16 projects to be dreamed up and designed by Jewish educators who are undoubtedly overwhelmed by the demands of pandemic life is simply remarkable."
Foundation grants are divided into two categories: Signature grants, which generally provide funding of up to $150,000 over three years, and Ignition grants, of up to $20,000 for one year to support new and untested approaches.
The grants announced today are part of approximately $1.9 million to be distributed this year.
"Every year we marvel at the inventive program designs inside the myriad grant proposals we receive," said Harlene Appelman, Executive Director of The Covenant Foundation.
"But we never could have imagined the well-spring of new ideas that this challenging time would yield. These grantees are rethinking old models, adjusting programs to fit the times and most importantly, keeping Jewish learning and engagement at the top of the priority list," she said.
---
2020 Signature Grants:
BaMidbar, Denver, CO. Experiential Educator Course. To expand its three-day professional development course for Jewish educators who are looking to improve their mental health literacy and explore facilitation through the lens of social and emotional growth experiences.
Project Director: Jory Hanselman Mayschak; $118,750 (3 years).
IDEAL18, Chicago, IL. IDEAL18 Intergenerational Fellowship. To create a network of Fellows who are trained to be national social activists with the knowledge, skill, and commitment to create, sustain, and promote high quality intergenerational "grandfriends" programs.
Project Directors: Diana Ganger and Sharon Goldman; $122,450 (3 years).
JCC Association of North America, New York, NY. JFEST: An Arts Festival for the JCC Movement Pilot Initiative. To create a virtual quarterly Jewish arts festival that will offer cultural and educational content to a network of more than 170 JCCs and their community members of all ages.
Project Directors: Randy Lutterman and Jennifer Mamlet; $75,000 (1 year).
Jewish Learning Venture, Jenkintown, PA. jkidACCESS Guides. To train educators to be jkidACCESS Guides in order to engage families raising Jewish children with disabilities while simultaneously providing Jewish experiences and learning for those families.
Project Director: Gabrielle Kaplan-Mayer; $50,000 (1 year)
Jewish Women's Archive, Brookline, MA. Full Disclosure. To create an interactive art-based story-collecting project that includes the development of a curriculum and facilitators guide; facilitator training and community workshops for adults; collection of oral histories of Jewish women; and celebratory onsite and digital exhibits.
Project Director: Mikki Pugh; $147,000 (3 years).
Makom Community, Philadelphia, PA. Makom Community South Philadelphia. To serve Jewish families in South Philadelphia through the expansion of its accessible daily afterschool enrichment programs for children in pre-K through 7th grade.
Project Director: Beverly Socher-Lerner; $53,000 (1 year).
Matan, New York, NY. Jewish Disability Inclusion Community Capacity Building. To provide communities around the country with the opportunity to fully assess their inclusion landscape and to create concrete short-term and long-term plans towards full disability inclusion.
Project Director: Meredith Polsky; $156,000 (3 years).
MoEd, Chevy Chase, MD. InNOVAtive Jewish Learning: MoEd in Northern Virginia. To expand MoEd's vibrant and diverse year-round immersive Hebrew language after school program to a third Jewish community in Northern Virginia.
Project Director: Orna Eldor Gerling; $68,500 (1 year).
Orot: Center for New Jewish Learning, Skokie, IL. Weaving the Web: Expanding the Peaceful Parent Project. To expand its cohort-based program, which supports Jewish parents with Jewish wisdom and mindfulness practices, to a national audience by partnering with institutions around the country and training local Peaceful Parent facilitators.
Project Director: Rebecca Minkus-Lieberman; $50,000 (1 year).
Sefaria, New York, NY. Daf Roulette. To develop a product feature that randomly matches individual learners with an online chevruta and to integrate video technology into the organization's learning experiences.
Project Director: Daniel Septimus; $48,000 (1 year).
2020 Ignition Grants:
GrowTorah, Teaneck, NJ. GrowTorah's Anafim Initiative. To train and coach a cohort of teachers to bring experiential and environmental Torah garden programs to their individual schools.
Project Director: Sara Just-Michael; $20,000 (1 year).
Jewish Family and Children's Service of Greater Philadelphia, Philadelphia, PA. Youth/Teen Volunteer Engagement Program. To expand its Youth/Teen Volunteer Engagement Program through the development of a Jewish service-learning curriculum with volunteer engagement opportunities for Jewish youth and teens in the five-county Philadelphia region.
Project Director: Sharon Schwartz; $20,000 (1 year).
Jewish Food Society, New York, NY. Schmaltzy: A New Podcast by Jewish Food Society. To expand and deepen the impact of its signature live event, Schmaltzy, by engaging a global audience of young adults through a podcast with cutting-edge Jewish content.
Project Director: Naama Shefi; $20,000 (1 year).
Lab/Shul, New York, NY. GENerate: Marking Life's Thresholds with Meaning. To expand GENerate, a cohort-based learning initiative that creates rites of passage journeys and celebrations for adults in their 50s to 70s.
Project Director: Sarah Sokolic; $20,000 (1 year).
MPGL Entertainment, Minneapolis, MN. Milkweed Educational Project. To help young people grapple with the history of the Holocaust through the development of learning resources based on the award-winning young adult novel Milkweed by Jerry Spinelli and a planned feature-length animated film based on the book.
Project Director: Gail Rosenblum; $20,000 (1 year).
SVIVAH, Washington, D.C. HerTorah. To support the HerTorah monthly beit midrash, a program designed to bring together Jewish women of all backgrounds, offered in partnership with Yeshivat Maharat.
Project Director: Ariele Mortkowitz; $20,000 (1 year).
***
Since 1991, the Foundation has provided more than $37 million to support Jewish education in North America. Past grantees are highlighted on the Foundation's website.
The Covenant Foundation is currently inviting 2021 Signature and Ignition Grant applications. Visit https://covenantfn.org/grants/ for information and guidelines. The deadline for submitting an initial Letter of Inquiry is March 2nd, 2021.
The Covenant Foundation is a program of the Crown Family Philanthropies.