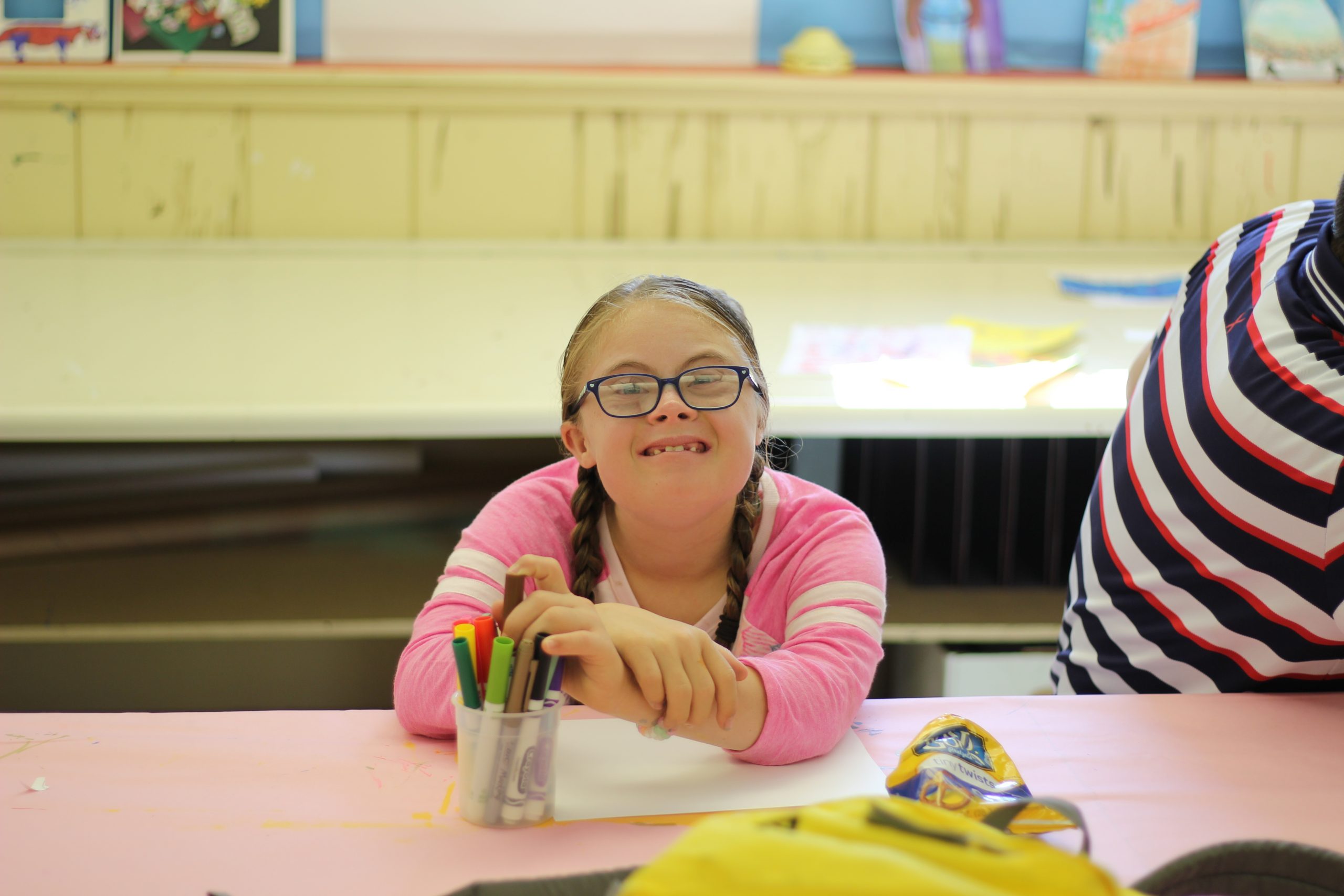 Great education runs in the family. For this month's Sight Line, we asked Director of Ramah Ojai's Tikvah Program Elana Naftalin-Kelman, featured here, to interview her mother, Vicki Kelman, a 2003 Covenant Award Recipient, Founding Director of the Jewish Family Education Project at the BJE of Los Angeles and master Jewish educator, about her work in the Ohr Lanu program at Ramah Ojai, running programs for families of children with disabilities.
How has working with parents at Ohr Lanu different from working with parents in other camp settings?
In other family camp and retreat programs that I have worked in, most parents run to the study sessions and discussions; that's what they come for. But for parents who have kids with disabilities, what family camp offers foremost is an opportunity to catch their breath and choose how to spend some precious down time.  Everything that is smooth and easy for most other parents like going to the supermarket, choosing a school, going to the synagogue, is so complicated and energy consuming for them. When they get to Ohr Lanu and they know that their kids are well-cared for, loved and having fun, one of the things they appreciate is time for themselves. They can take a nap, a walk, a swim in the pool.
I have gotten used to knowing that the sessions I lead is not what many of the parents feel they need—and that's OK.
What do you think is the most essential element of the Ohr Lanu experience?
I think the most essential part of the Ohr Lanu experience, for families, is the unmitigated acceptance and safety they can find within the Jewish community. This feeling resonates deep within them –the knowledge that the Jewish community, in this case, as represented by Camp Ramah, wants to make space for them and provide a Jewish experience for all of their children.
What has surprised you from working with Ohr Lanu families?
So many things!
*I have seen how nourishing it is for the neuro-typical siblings (for whom Ohr Lanu provides a parallel program) to find other kids their age who understand how uncomfortable it can feel to be in a situation in which a sibling's behavior attracts unwanted attention, or absorbs total parent attention. (At Ohr Lanu no one even blinks an eye.)
*I am continually impressed by how much informal learning goes on between the parents as they openly share how they have learned to negotiate the hurdles that life has thrown in front of them.
*The counselors always blow me away.  In many cases they don't have experience working with children with disabilities before they arrive at camp but they step up in a way that is inspirational.
*Usually several participants in the Ezra program (a vocational program for 18-23 year olds offered at camp over the summer) stay and serve as junior staff.  I appreciate the way in which they function as role models for many of the parents who can see what might be possible for their own child, down the road.
*I am amazed how the families who come year after year (we have many) have grown and developed as time passes.
For many of these families Ohr Lanu has become a first step to enrolling their kids (special needs and neuro-typical) in a Ramah summer camp, and a first step toward joining the larger Ramah family.
For More info on the Ohr Lanu program, click here.