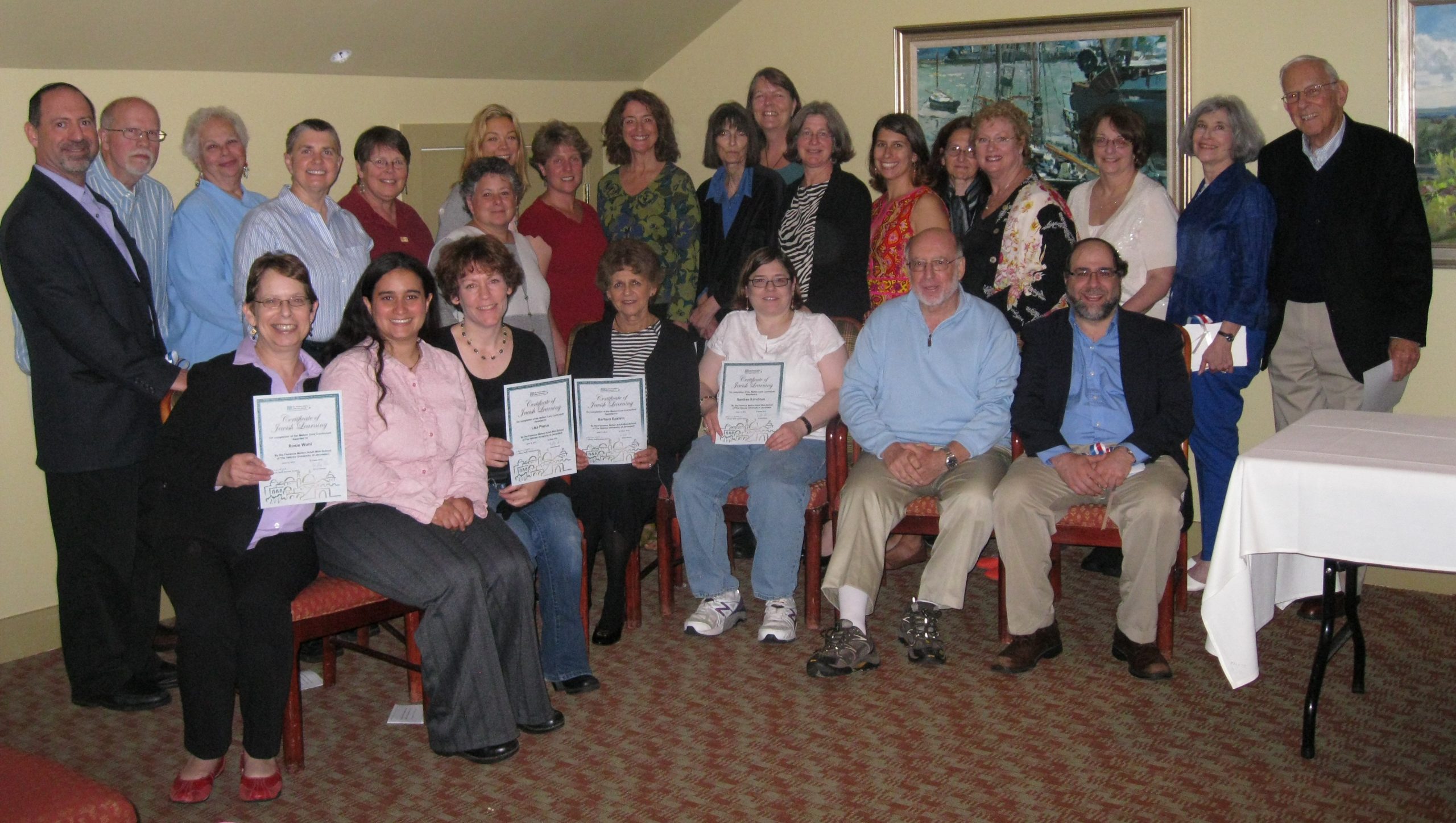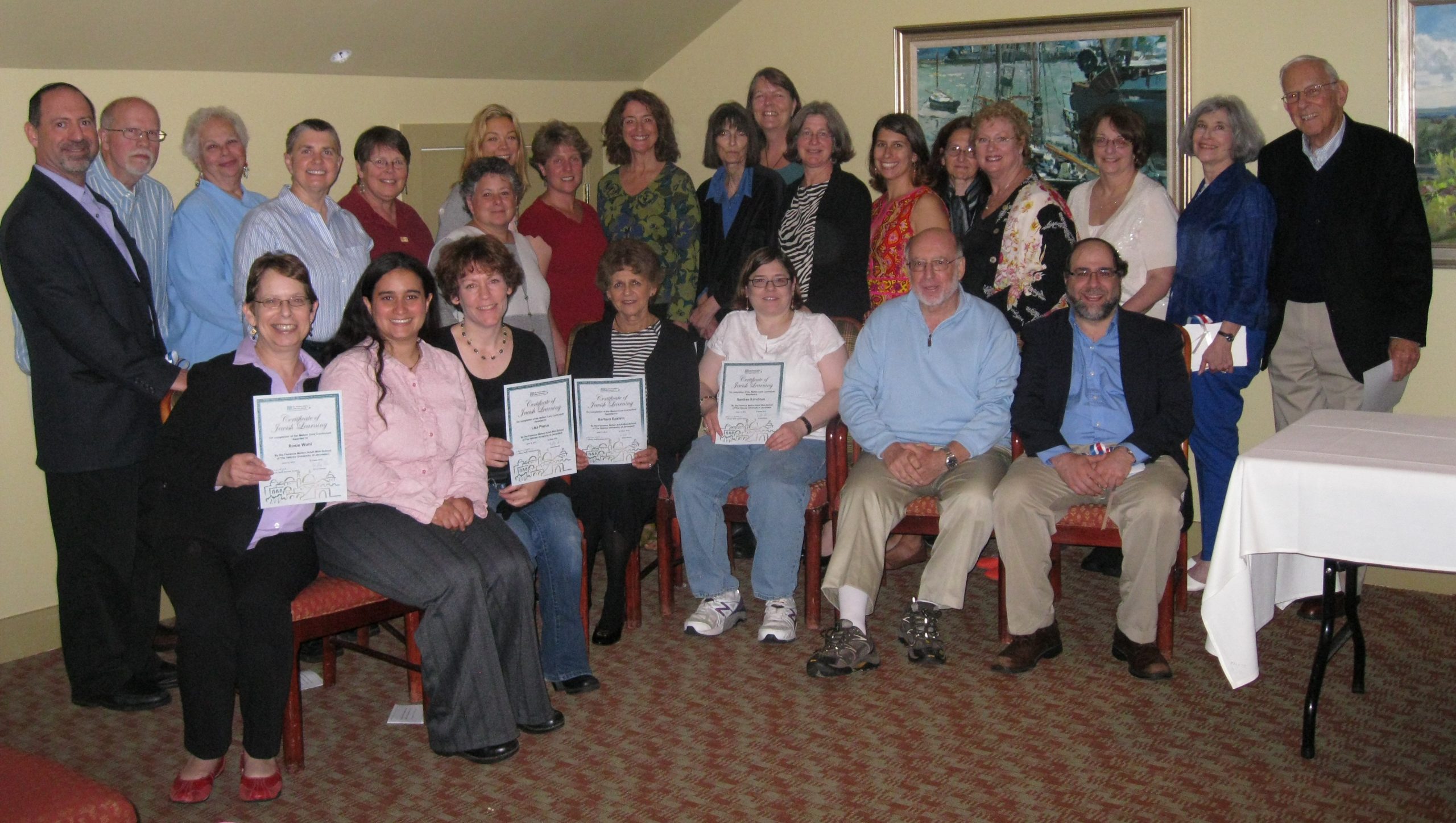 Organization: The Florence Melton School of Adult Jewish Learning, Northbrook, IL
Grant Year: 2007
Project Director: Ms. Judy Mars Kupchan
Type of Grant: Signature
Grant Amount: $153,500 (3 years)
Website: https://www.meltonschool.org/
Adult Education
Community Connections
This grant supported the establishment, over three years, of Florence Melton Adult Mini-Schools, interactive, pluralistic, text-based Jewish adult learning programs, in eight communities with Jewish populations of 10,000 or fewer.
The funding covered Melton franchise fees for the four-course, two-year program for these communities, in order to catalyze their participation. In addition, it gave the communities access to an online resource center, consulting support from Melton staff, and annual conferences for the school directors.
The participating communities were Southern Maine; Springfield, Massachusetts; Greensboro, North Carolina; Charlotte, North Carolina; Louisville, Kentucky; Hamilton, Ontario; Salt Lake City, Utah; and Ann Arbor, Michigan.
The goal of the initiative—beyond seeding Melton in eight new communities—was to develop a sustainable small-community model for the Melton program, which requires local funding, an on-site director, sufficient qualified faculty, an advisory board, and a dedicated student body.
Participants
The Melton program is intended for Jewish adults interested in ongoing, high-level, pluralistic Jewish learning and in being part of a community of learners. Most of the participants are synagogue-affiliated, female, and between the ages of 40 and 75. In some of the participating communities, Melton also offered Foundations of Jewish Family Living, a new course that targets parents and which is attracting participants in their 30s and 40s.
Results/Impact
The grant enabled Melton to involve 800 people in classes in the eight underserved communities over the three-year period, 2008 – 2011. Project Director Judy Kupchan attributes huge attitudinal and practical changes at Melton to the grant from The Covenant Foundation, saying that it inspired Melton to find new ways to reach out to audiences that cannot afford the program. Over the course of the grant period, Melton transitioned to a different fee structure, categorizing smaller communities as "microsites" and adjusting the fee accordingly.
The Project Director also believes that Melton is doing a better job of addressing needs of individual communities by allowing modifications in the two-year curriculum and opening graduate classes to the entire community, not just Melton graduates. Most recently, Melton created Melton Online, an adapted online curriculum available at a lower fee to students in any community, whether or not it has a local Melton school.
Current status Melton continues to offer programs in Southern Maine, Springfield, Greensboro, and Charlotte; in three of these communities the sponsoring institution is the Federation, while in the fourth it is a consortium of two synagogues. The program is on hiatus in Louisville and Hamilton, with concrete plans to reopen in Louisville. Salt Lake City and Ann Arbor have discontinued the program, due to limited financial resources and staffing issues.