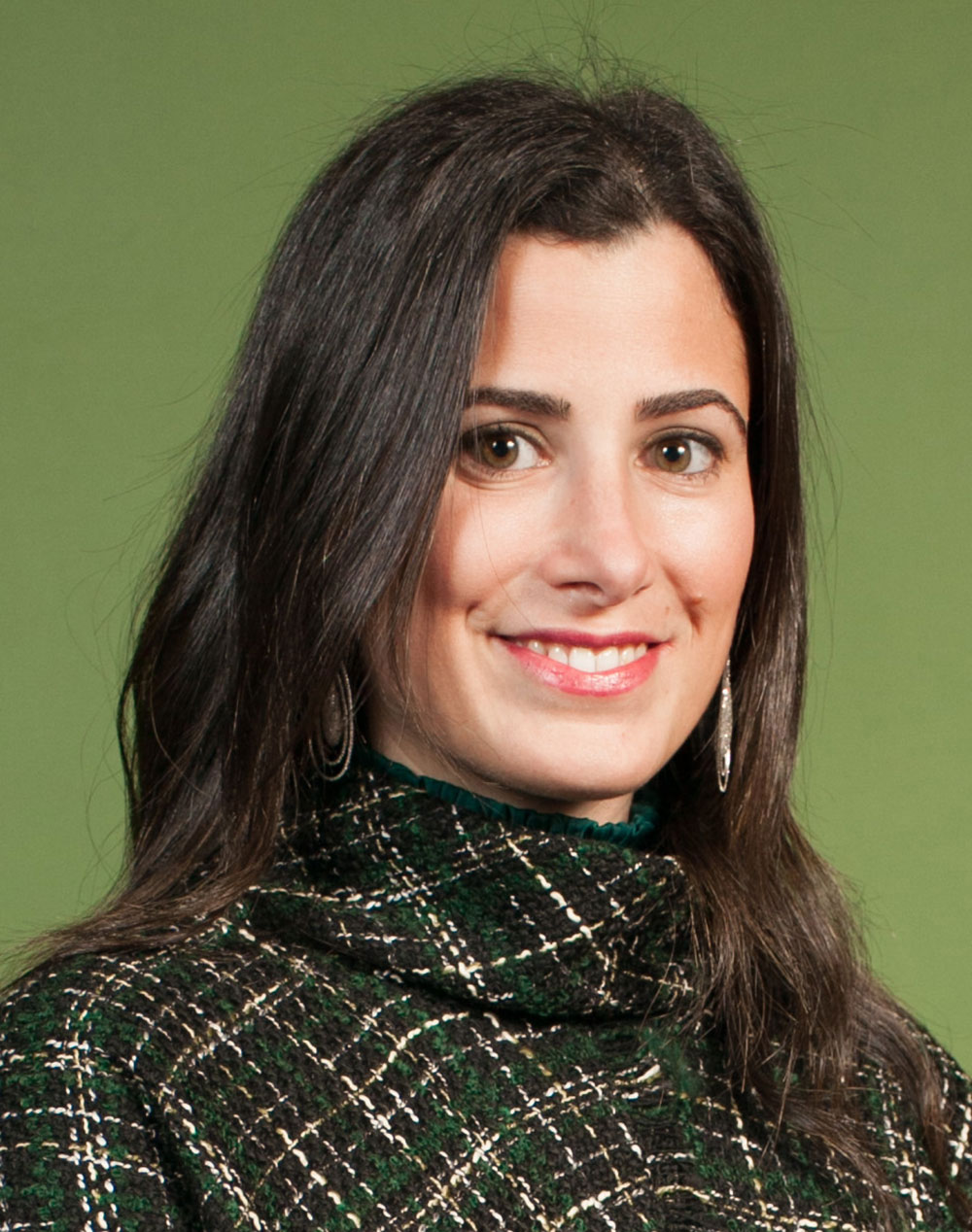 In a classroom at Yeshivah of Flatbush in Brooklyn, Rachel Harari is living a full circle moment.
Here's where she attended elementary, middle, and high school, and where her young children are now enrolled. Here's where her mother taught. And it's where Harari herself began teaching seventh-grade English Language Arts in 2019.
"This is where I belong, it feels like home," she said. "All these emotions, all these memories … from working with teachers who helped shape me, to the smell of the halls and cafeteria. To be able to give back to my community by being here is immensely beautiful and fulfilling."
The fact is, Harari's trajectory as a Jewish educator is full of such circles, each formed by her commitment to her field, her Syrian Jewish roots, and her community.
It is within this community that Harari has spent the entirety of her career as a Jewish educator – underscoring her desire to make impact within it – for 11 years at Magen David Yeshivah High School in Brooklyn, where she taught English Language Arts and served as department head, and now at Yeshivah of Flatbush.
"Our community is very tight knit," she said. "It isn't shocking that I live and teach here. I wouldn't even dream of teaching anywhere else but where I am."
Her decade-plus as a Jewish educator is marked by impulses and successes pushing pedagogies at her institutions in new ways. She is an emphatic and enthusiastic adopter of and advocate for Project Based Learning (PBL), an educational approach gaining traction especially in more progressive sectors of the community.
Harari received The Covenant Foundation's 2016 Pomegranate Prize, along with four others, in recognition of her promise as a young Jewish educator with potential to make great impact in the field.
"The level of motivation and excitement goes beyond anything I've ever seen," she said about PBL. "Students are waking up and thinking of ideas about solving real problems rather than just getting past the next test date. I want to make education more transformational, and less transactional.
"I had to fail many times before I could be effective with it, but I believe I've been able to build buzz around it, and it has changed my entire approach to teaching."
In her last year at Magen David Yeshivah High School, Harari designed a months-long PBL initiative in her AP English class in which students applied Aristotle's Rhetorical Triangle to social issues – such as phone addiction, eating disorders, and substance abuse among teens – and wrote articles and designed public service campaigns to raise awareness and create change in their community. The project received a 2019 Kohelet Honorable Mention Award for a PBL Unit.
"It is my number one teaching philosophy," she said of PBL. "I often see it not being executed correctly. But when it is, it is beautiful."
Harari has become part of the national conversation within Jewish educational circles, and beyond, about the merits and expansion of the pedagogy. With resources attached to the Pomegranate Prize, she attended the Buck Institute for Education's PBLWorks, a respected destination for educators seeking to build PBL capacities in their classrooms and a PBL culture in their schools.
She is also using Prize resources to pursue a Ph.D. in Education Leadership at Columbia University to position herself to best lead in the field and "create supportive environments between administrators and teachers to create seamless adaptations of PBL."
Asked where the passion for PBL comes from, Harari cites her mother, who became a Jewish educator in her 50s, taught fourth grade at Yeshivah of Flatbush, and still works there as a part-time curriculum director in the elementary school.
"I watched my mother transform the school. It was as traditional as it gets. She brought color and excitement and borderline fire hazards into her classrooms, and was pioneering PBL before it was even a thing.
"It totally affected me at such a young age, because she tried things out on me, and made learning so beautiful and exciting and special. She is my role model for so much, including becoming a teacher in love with innovation and pushing the limits."
Those limits extend in many directions. Harari is well aware of the fact that she is redrawing boundaries typically assigned to her gender by her community, through the very act of combining career and family, and especially her pursuit of a Ph.D.
"It shouldn't be one or the other," she said. "You can be a strong member of the community and contribute to the world. This is what keeps me here. There is so much that I can do as a role model."
In fact, she is so committed to seeing the full potential in young girls in her school and community that she is envisioning as one of her "next big things" a project to bolster students' self-esteem and encourage kindness, qualities she determines are ultimately empowering and must be established with intent and purpose during often-confusing middle school years.
Harari was at Magen David Yeshivah High School in Brooklyn when she received the 2016 Pomegranate Prize. Beyond the resources allowing her to pursue professional and academic opportunities, the pure validation of the Prize, and the exposures and mentorships associated with it, "have been transforming," she said.
"As a Syrian Jewish educator, I didn't know that this greater world existed," she said. "I was insulated here, in that I was never considering what Jewish educators elsewhere in the country were doing.
"So it was eye opening and nourishing to become a member of The Covenant Foundation family, create new networks, and learn from the struggles and successes of others. I have newfound confidence in myself and my path, and courage to make the impact and change that I want to make. Now I know that I can always do more."
By H. Glenn Rosenkrantz, for The Covenant Foundation