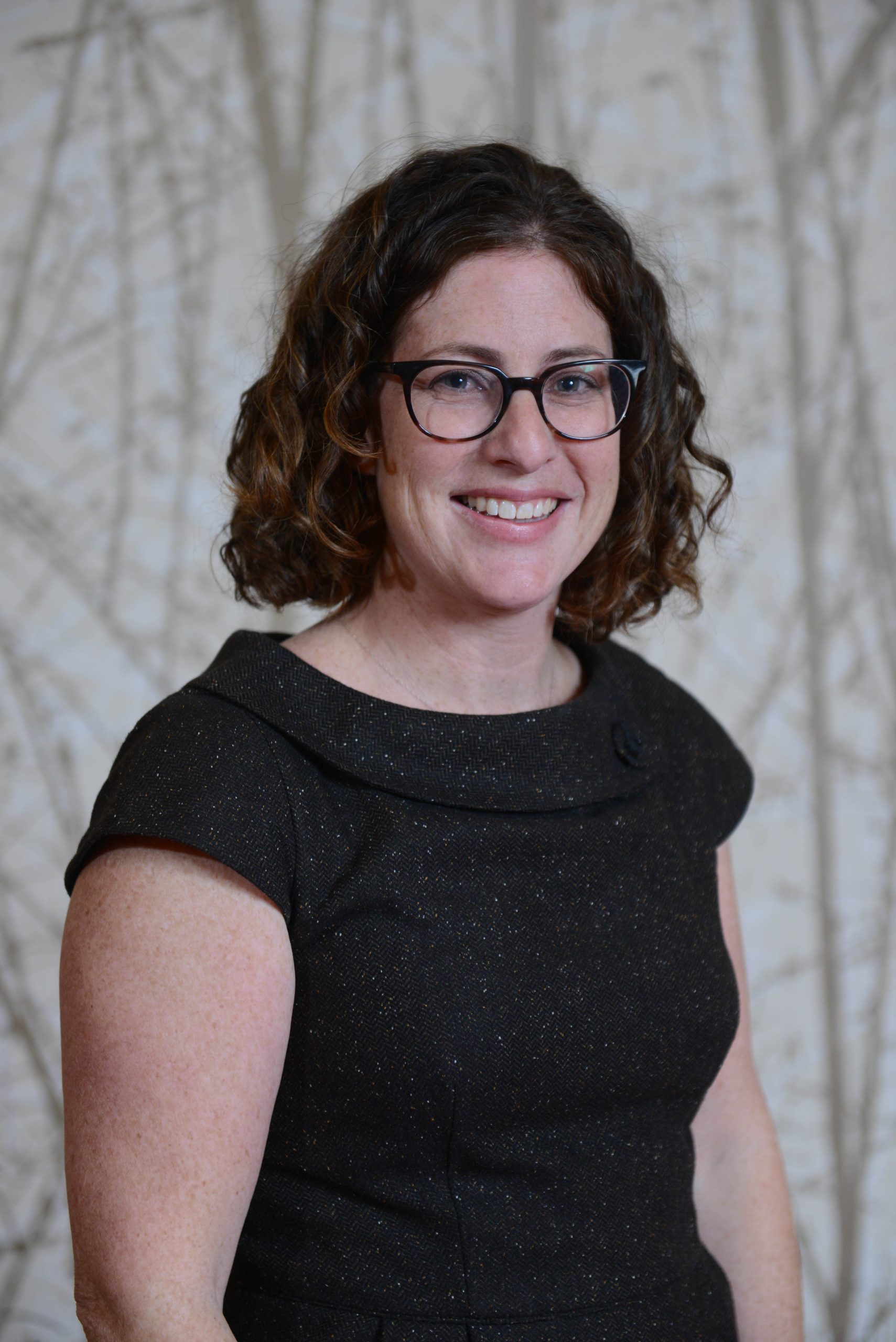 To many kids and teens, and a good number of adults too, she's just "RAM."
"It took its own course, and it stuck," Rabbi Alissa Miller said of the nickname. "It's their way of connecting in."
Stripped of formality, it reflects the easy, collaborative and nourishing relationships she's created as one of just a few congregational rabbis in the country dedicated to teen and family engagement.
For Rabbi Miller, an associate clergy member at Temple Isaiah in Lafayette, CA, those relationships are central as she imagines new portals and experiences to build Jewish identity and grow Jewish community in sprawling Contra Costa County, east of San Francisco, and beyond.
Take one small metaphorical story she tells. It takes place on a seemingly endless line at Space Mountain at Disneyland, one stop on an annual synagogue trip to Southern California for seventh and eighth graders.
"It's not all about getting on Space Mountain," she said. "It's about what happens on that line. It's about the relationships that are being made. It's about new friend groups being formed. It's about the shared experience.
"I focus on facilitating those particular interactions because I have seen firsthand how they strengthen future participation in Jewish life well beyond the B'nai Mitzvah year."
At Temple Isaiah – a Reform congregation with 900 family members – Rabbi Miller has not only advanced compelling programming that speaks to and pulls teens and young families in, she's also further ingrained such outreach and engagement into a synagogue culture in which it is highly valued.
Rabbi Miller received a 2017 Pomegranate Prize from The Covenant Foundation for her vision and impact as an emerging Jewish educator.
Admittedly, Rabbi Miller is operating in a challenging environment, as trends such as intermarriage, mobility, increasing number of competing activities and commitments – and in 2020, a pandemic – create a less-than-linear approach to connection and engagement.
"One thing we know for sure is that Jewish community doesn't happen by chance anymore," she wrote in a 2019 article for The Covenant Foundation. "In the past, Jews often lived close to one another and close to extended family. It was easy to connect and see other Jewish families on a daily basis. Today, that's not the case. In some parts of the country, there is no longer a neighborhood feel to the Jewish community."
One of her benchmark initiatives addressing these challenges – and one that has received attention in the field as a model for engagement – is Kulanu ("all together"), which connects families through year-round activities and experiences, many of which are integrated with other aspects of Temple Isaiah life, like Shabbat services, religious school, and social justice programs.
Kulanu is informed by what Rabbi Miller calls "youth group style" design – and one she brings to teen engagement initiatives as well – that she was immersed in as a participant and leader in NFTY – The Reform Jewish Youth Movement. That is, informal social programming, of varying styles, structures, and entry points, and importantly, planned by participants themselves and often led by them to deliver ownership, continuity and growth.
Rabbi Miller received the 2017 Pomegranate Prize ten years after she was ordained by Hebrew Union College – Jewish Institute of Religion in Los Angeles and nearly immediately joined Temple Isaiah.
She interpreted the recognition as not only "validating all those hard days in the trenches, and honoring my work," but also more broadly elevating youth, teen and family engagement in congregation life and other communal spaces, and giving that a place on the Jewish educational spectrum.
"Other synagogues weren't investing in having a rabbi so dedicated to these cohorts," she said. "Often being a rabbi working with teens or young families was a stepping stone to something else. But it's not, it's my passion and calling, and more than that, it is valuable in a synagogue to have someone with the stature and perspective of a rabbi to be diving deep into those relationships and the programming creatively and expansively and holistically.
With resources attached to the Prize, Rabbi Miller has equipped herself with deeper understanding of youth and family dynamics and psychologies.
Seeking to better understand the adolescent mind to inform her work with teens, she took an online course through the Mindsight Institute, a source for educators seeking to enhance relationships and support members of their communities.
"We all need to educate ourselves about what the true reality of being a teen is like, so we can better relate to and support them," she said. "Parents at times turn to me, because issues are coming up at home, and I can often help them understand what is going on. I have made that a big part of my rabbinate due to where I sit as a teen educator."
Rabbi Miller also studied mindfulness through Mindful Schools to develop self-awareness and cultivate well-being in her various settings. And she participated in a Jewish LearningWorks cohort of Jewish women leaders in the Bay Area in a long- term program designed to empower and facilitate impact making and leadership potential.
Finally, she took the plunge and bought a guitar and took professional lessons with the hope of injecting her own music into teen and family programs and experiences. "There have been so many moments I wish I could just pick up a guitar at Havdalah, or around a campfire during family programming, or teen High Holy Day services, to enhance the moment," she said.
Of the impact that she believes she is making, Rabbi Miller spoke broadly about the place of teen and young family engagement within the field of Jewish education, and giving new meaning to the role of rabbi within educational frameworks.
"When I was applying to rabbinical school, and coming at it with the desire to work with teens, someone asked me: why are you applying to be a rabbi when what you really want to be is a Jewish educator?" Rabbi Miller said.
"But for me, it wasn't about not being a Jewish educator. Rather, it was finding out what it meant to be a rabbi in this particular realm of Jewish education. It's a new way of defining what a rabbi can be, and that is very exciting."
By H. Glenn Rosenkrantz, for The Covenant Foundation