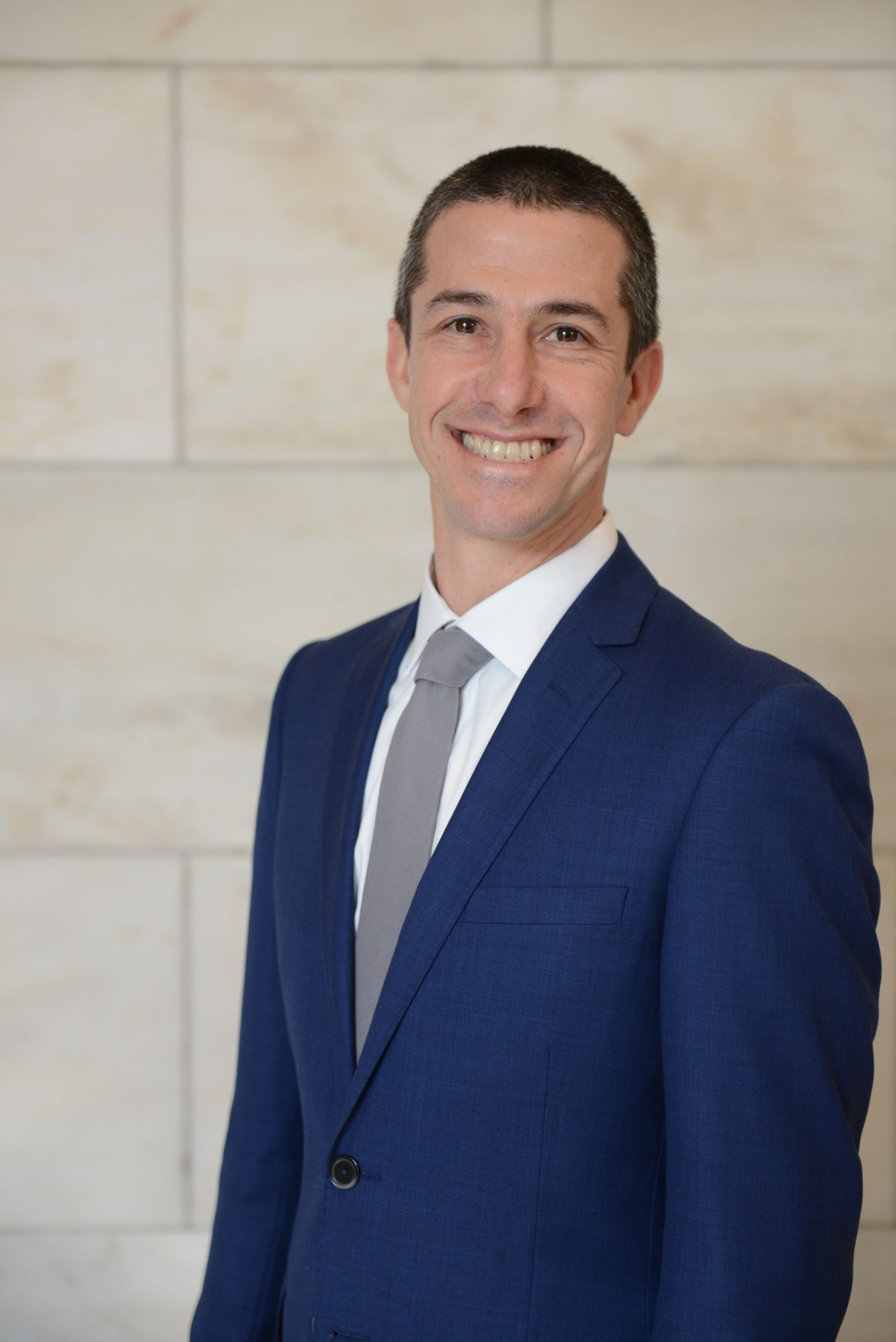 When Covid turned the Jewish educational world virtual in early 2020, Oren Kaunfer reached into his deep pocket of creativity and did what comes naturally to him. He produced an online show.
He informally called it Zoom Schooly Schooly — the title, a play on the Zum Gali Gali Jewish communal folk song, and the content, "an interactive mash-up of Letterman and Kabbalat Shabbat," as he described it.
It was so embraced by students, parents and teachers at JCDS, Boston's Jewish Community Day School — who were starving for connection and spirituality at the time — that he's re-produced it weekly as the pandemic has worn on.
"Everything I was doing at school became illegal: gathering, being close, singing, all that," he said. "But the core of our school is creating and celebrating and feeling community, so nothing was going to stop me."
Speak to Kaunfer for any length of time and his upbeat demeanor and passion for his work is not only clear, but it's infectious as well.
"I try to bring genuine joy into the experience of going to Jewish day school," said Kaunfer, who in 2012 became Madrich Ruchani — the Spiritual Educator and Director of Jewish Life at JCDS.
"There is so much life embedded in Judaism and Jewish practice and we can create a mini utopia in our schools and bring out that sense of celebration and full feeling, and experience that ride together."
Kaunfer received the Covenant Foundation Pomegranate Prize in 2018 in recognition of his promise and potential as a rising Jewish educator.
That one of his first instincts when Covid emerged was to pivot in such a creative, engaging and lively way is by no means any stretch.
Before undertaking a whiplash-inducing career shift into Jewish education in 2012, Kaunfer worked for a decade-plus on the creative side — in the animation world, to be specific — at such heavy hitting programming and content developers as MTV, Cartoon Network, and others.
He ultimately left that universe, coming to the point where he found elusive the spirituality that defines the DNA of his immediate and extended family of Jewish clergy and educators.
Kaunfer even recalled the turning point, when in 2008 he was at an event marking his father's retirement as esteemed rabbi of a synagogue in Providence, RI, where Kaunfer grew up.
"All these people spoke about the impact he had made on lives and I juxtaposed that to what I was doing at MTV– and the difference was just uncomfortably stark," he said. "What would I look back on after all of this, when my time came? That I spent time thinking about the type font used on the opening of Jersey Shore?"
But those first chapters as a television major out of Boston University — coupled with informal Jewish educator experiences as a counselor at Camp Ramah in New England — infused in him the joyful promise of technology and music and imagery as tools for engagement.
He's brought that lens to his role and vision full force at JCDS, where nearly 200 students in grades K to 8 are enrolled.
"I remember my very first day, when no one knew who I was or what I was supposed to do, and I found myself in a Beit Knesset with 85 kids," he said. "I started drumming on the shtender and showing them how to get a beat from it.
"I don't think when the Jews were crossing the Sea of Reeds that they were singing in minor tones and droning on. I think they were filled with joy and jubilation, and that is how we were going to sing 'Mi Chamocha' — that was out of the box, but everyone knew what to expect from me after that.
"Music is the key to joy and connection," said Kaunfer, who plays the guitar and harmonica, is "pretty decent" with drums, and "can hack it out" on the piano. And he's usually toting at least his guitar around in every encounter at JCDS, whether the Beit Knesset or a professional development event, and even at parent meetings, as he creates ruach throughout the school community.
Informed as well by his animation days, Kaunfer has been instrumental in pushing creative uses of technology throughout the JCDS campus and is elevating conversations about it as a tool of Jewish learning and engagement there and beyond. As just one example, he is spearheading — with a Covenant Foundation grant — a project to merge virtual reality with tefilot.
"Think about what it would be like to put on a headset and be anywhere in the world and do tefilot," he said. "You could choose a wondrous natural location like the beach or snowy woods and open a gateway to a new spiritual experience."
Kaunfer received the 2018 Pomegranate Prize just six years after joining JCDS — a vivid indication of his mark so far in a field to which he is admittedly relatively new.
"There are still days when I wake up and say, 'Do I really work in Jewish education?' So every time I get a compliment or positive feedback from a kid or a parent, that is very special to me and is an honor in itself, and it makes me think I am doing good work here and making an impact," he said.
"For an organization like The Covenant Foundation, that recognizes Jewish educators and pushes the boundaries of creativity in the to think that what I do is special, is immensely validating to me.
"Being within such a creative environment as The Covenant Foundation has been enormously nourishing during a difficult time for everyone, and one of my major takeaways is the deep and long-lasting connections I've made with incredible Jewish educators."
With resources attached to the Pomegranate Prize, Kaunfer is creating a cohort of songwriters within and beyond Jewish settings to compose new melodies for lesser-used Jewish texts. "It will be exciting to go on a creative journey with other musicians — a musical melting pot —and see what results and how that can be applied."
He has also deepened his work with the Institute for Jewish Spirituality. What began as JCDS taking part in a pilot program, Educating for a Spiritual Life, has evolved into a strong professional bond with the organization. The mindfulness work that he now uses as a practice and practitioner continues to be a gift to him and to JCDS students and faculty, he said.
Asked to describe his short but impactful trajectory in Jewish education so far, Kaunfer is at once general and specific.
"I do what I think I would have wanted to do or hear or see when I was a student. That perspective is what drives me."
By H. Glenn Rosenkrantz, for The Covenant Foundation