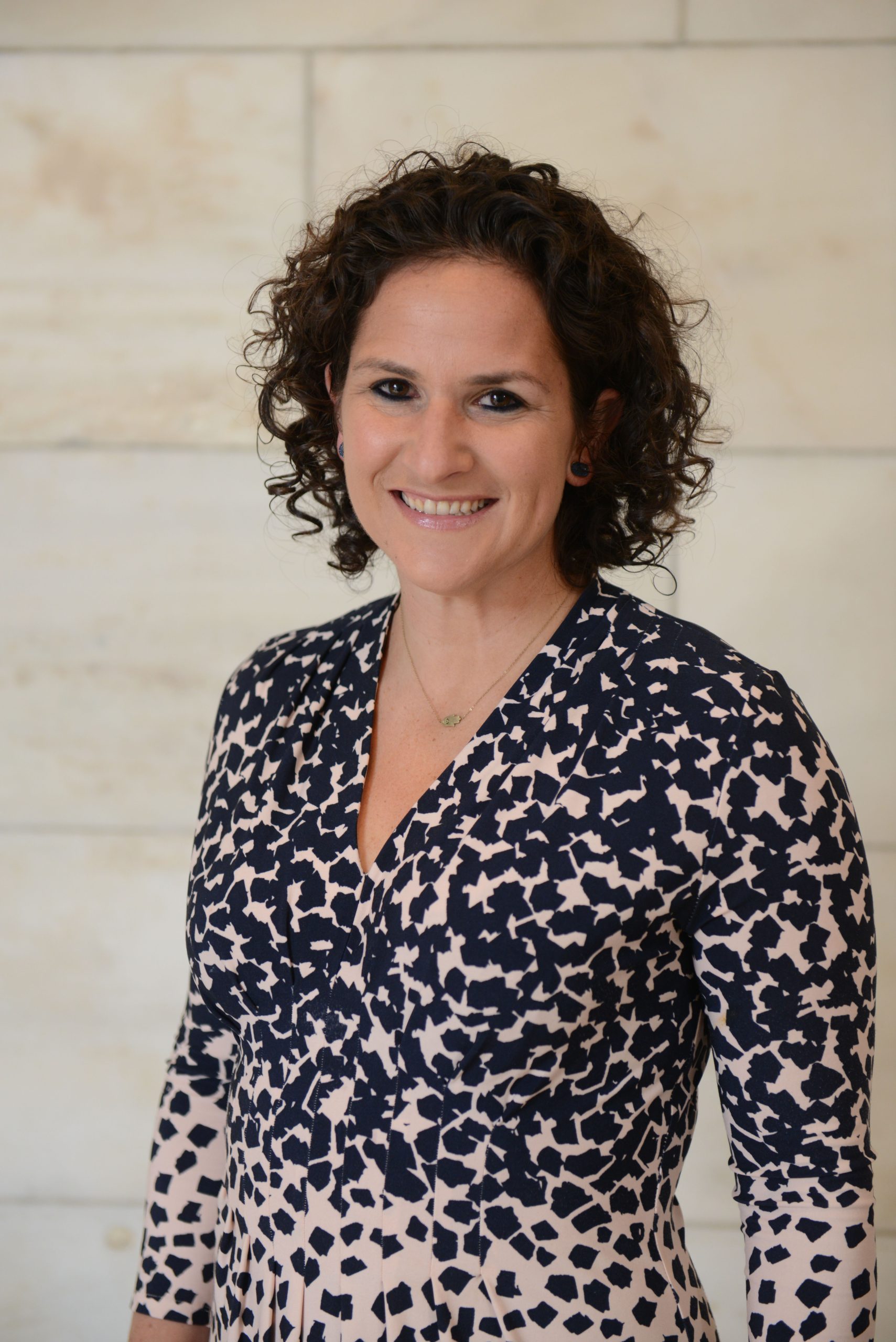 There's at least one passion that's shaped Maiya Chard-Yaron Edelson just as much as her Judaism. And that's softball.
Not in a peripheral, weekend sort of way either, but in an all-out immersion that began when she was a kid — and lasted until she was nearly 30.
"Two central tenets in my family were our connection to Jewish community and softball," she said.
For decades they intersected and overlapped in often complementary, yet sometimes conflicting ways.
Her softball career was marked by competitive league play in high school, serving as captain of Columbia University's NCAA Division I women's softball team, and a decade on the Israel Women's National Softball team.
"It was the first time I felt the athlete Maiya and the Jewish Maiya were in the same place," she said of her years pitching and playing outfield for the Israeli team, which in 2007 landed fourth in the European championship series.
But it wasn't always so. Arriving as a freshman at Columbia to study sociology, she struggled to find her place as a Jew on campus.
"I was a kid from San Diego showing up on the Upper West Side of Manhattan and it was total culture shock," Edelson said. "There were all these people who knew each other from youth group and camp and I didn't do those things because I had been playing softball seriously since I was 12."
"I vividly remember that first Sukkot," she continued. "I was out with non-Jewish friends near campus and I saw Jewish students coming out of the Hillel with their lulav and etrog and I thought, 'man, I missed that, something that was very important to me.' I needed to learn how to balance and recognize all parts of my life."
"At Hillel I had a positive experience," she said, "which furthered my identity and practice as a Jew on campus, and exposed me to others who identified and practiced in different ways. As a sociology major, that really interested me. I was able to find my place."
The experience also solidified her trajectory toward Jewish education. She saw and met Jewish educators making a difference in young lives, mirroring observations and connections made during college summers as a sports counselor and director at Camp Alonim in Simi Valley, CA.
"I realized this is what I could and wanted to do professionally. I love the idea of being part of students' lives when they are making decisions about who they are and what they want to do," she said.
Edelson was drawn into the Hillel ecosystem– first as a student at Columbia, and later, after she earned a master's in Experiential Jewish Education from the Jewish Theological Seminary, as a Jewish professional and educator. Edelson subsequently went on to serve as Program Director at the Hillel on the UC-Davis and Sacramento campuses, and as Director of Educational Engagement and Assistant Director at the Maryland Hillel, before becoming the Executive Director at the Texas Hillel Foundation in Austin, in 2017.
At Texas Hillel, which serves over 3,000 students at the University of Texas at Austin, Edelson has created an environment where pluralism flourishes, students are empowered, and questions about faith, practice, identity, community and activism are encouraged and vigorously explored through open dialogue and exposures.
For example, she has implemented and led Texas Hillel's Perspectives program, which brings a diverse group of campus leaders to Israel to learn about political history, culture, and the conflict. On a two-year hiatus due to the pandemic, the program is set to resume again in 2022.
And in a culture in which mental and emotional well-being is increasingly identified as a priority across environments, in 2021, Edelson added a licensed therapist — shared with Jewish Family Service of Austin — to the Hillel staff as a resource for Jewish students on campus.
"Attention to mental health is a growing wave moving through the Jewish community," she said. "I'm glad we addressed it on the earlier side and can model that kind of attention for other Hillels and Jewish organizations," she said.
Edelson received the 2018 Pomegranate Prize the year after she joined Texas Hillel. The honor, she said, was "an enormous validation" of her own path through Jewish education, and more broadly a recognition of campus Hillels as thriving and valued places for Jewish learning, life and growth.
"The Covenant Foundation elevates Jewish education as a specialty field where educators, however defined, feel honored and respected, and I can't emphasize enough how important that is to me," she said.
"I see all of the incredible Jewish educators named by The Covenant Foundation — with a Covenant Award or a Pomegranate Prize or any other recognition — and the ways they are all contributing to and expanding the definition and scope of the field.
"To be part of that group, to be on that spectrum — in this role and in this place and in this time — solidifies my self identity as a Jewish educator and fuels my resolve to make impact going forward."
Toward that end, Edelson is using resources attached to the Pomegranate Prize to pursue a Doctorate in Education in Organizational Change and Leadership from the University of Southern California Rossier School of Education.
"This is my first time existing with a high-level cohort that is not exclusively Jewish," she said. "It's immensely diverse in terms of ethnicities, ages, professions, religions, accomplishment and more.
"It's been a gut check for me to see and examine Jewish education in general, and Hillel in particular, through that very different lens, and to determine how concepts like accountability and organizational change can be applied in a Jewish educational context and environment. I expect that I will be able to contribute more to the Jewish community drawing from that broader setting."
Above all, Edelson embraces the role of leader, both back when she was captain of the women's softball team at Columbia, and now, in her role at Texas Hillel — where her Jewish identity and her leadership track are in beautiful sync.
"Hillel is a place where students and professionals can begin their Jewish journeys," she said. "As a Jewish educator, I'm always thinking about how I can make them feel comfortable, set goals, and define their trajectories."
By H. Glenn Rosenkrantz, for The Covenant Foundation