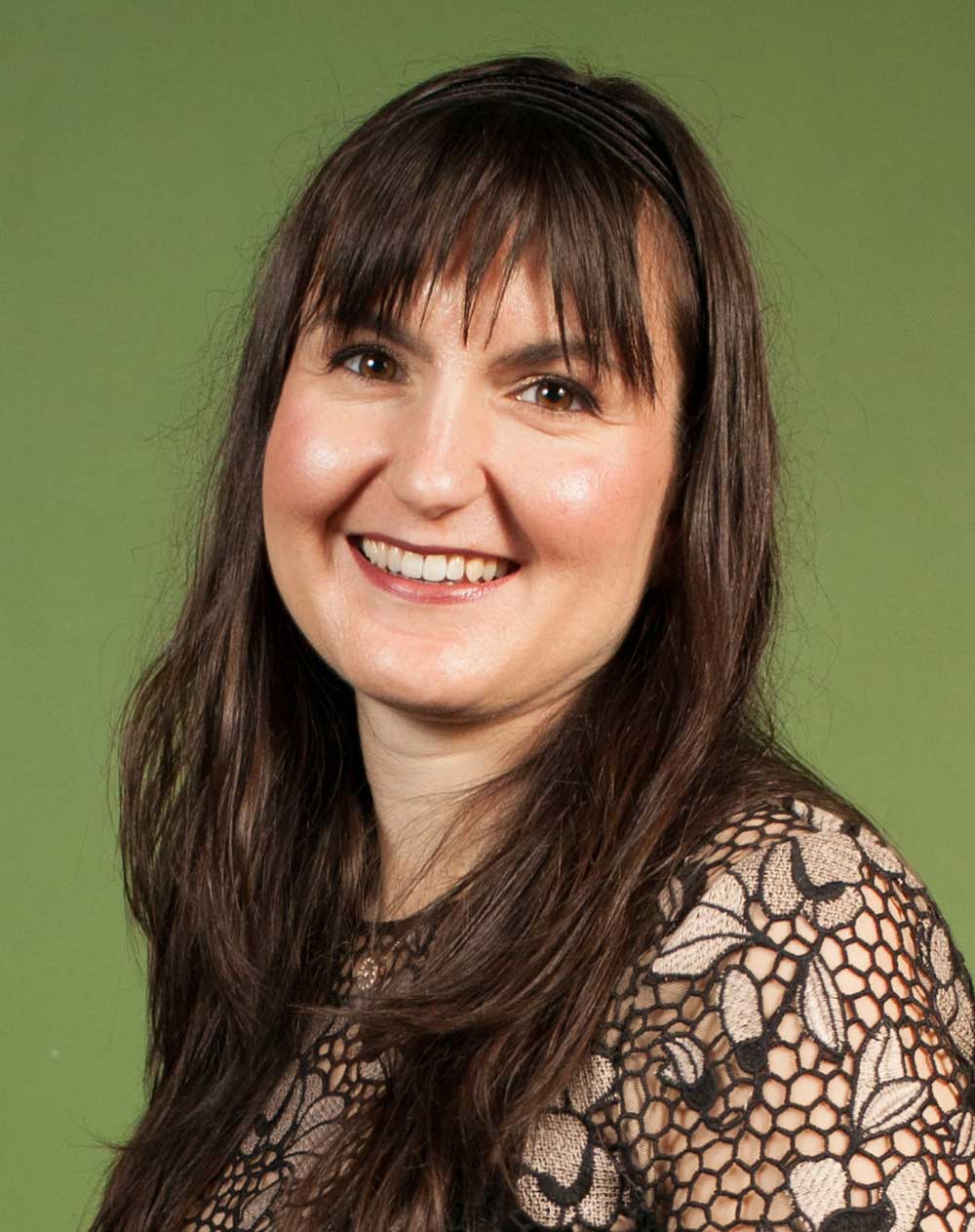 Leah Kahn believes yoga wear is perfectly fine for Passover. On the Berkeley Hillel website, where 2019 seder options were listed, there it is – along with a classic seder, a feminist seder, a LGBTQI+ seder, and others – a yoga seder, stretch pants recommended.
In the room where it all happened, a couple of dozen yoga mats were each topped with karpas, salt water, grape juice, a haggadah, and other seder elements – staging for a singular dive into Passover. Traditional observance and interpretive yoga movements borrowed from each other, meditations and partnered learning were mixed in, and accessibility for the beginning to advanced seder attendee and yoga practitioner alike guaranteed.
Designed and led by Kahn – who spent five years as Senior Jewish Educator at Berkeley Hillel – the yoga seder was at capacity for the years that it ran, underscoring her emergence as a Jewish educator hard wired to envision and create memorable and sustainable portals into Jewish observance and life.
"Students would tell me they never understood the full meaning of the seder before, but they did then because of the embodied experience they had," said Kahn, a 2016 Pomegranate Prize recipient, recognized by The Covenant Foundation for her promise and potential as a young Jewish educator.
"My goal is transformative experiences for people. I charge myself with being a magic maker, because magic is contagious and exciting and invites people to come back for more."
She credits the driving and creative expression that deeply defines her work to her mother, herself a professional dancer and choreographer, who instilled it through example and practice.
"Our home was just super experiential when I was growing up," she said. "It was never, 'I'm cooking, go play.' It was "I'm cooking, join me.'"
Kahn herself was in the dance studio from an early age. A passion and love for the art followed her through Columbia College in Chicago – where she earned her bachelor's degree in dance performance and arts entrepreneurship – and continues to this day.
Ask her about the appeal of dance and she effusively cites its aesthetic, its ability to morph, its power to tell stories, and its interpretive and transformative value – all elements of the experiential pedagogy she brings to Jewish education.
"Dance is a lifeline for me no matter what I am doing, and my approach to Jewish education is largely influenced by it. Being immersed in the arts allows for a certain way of thinking, imagining and creating.
"When I elected to go into Jewish education, I didn't leave other parts of myself at the door, but chose to see how they could be combined. All of the deep knowledge and beauty of our tradition can be made much more prismatic if we can elevate it with our other passions and skills."
On college campuses, where students from diverse Jewish backgrounds are searching for relevancy and meaning in a busy, frenetic, and competitive marketplace of ideas and options, Kahn's naturally creative drive has resulted in innovative programming that is attracting participation and being noticed elsewhere as a model for replication.
"Jewish educators, at least on college campuses – and if I can be so bold as to say in other settings too – can't come to our populations with assumptions that they will be interested in Jewish life just because previous generations were, or out of a sense of obligation alone. We have to think of ourselves as community organizers listening to needs and using our talents and knowledge to be transmitters of what is possible for them in Jewish life.
"I want to be that educator who is saying: I've created this relevant and meaningful thing for you, and now we are going to relate it back to tradition and how it can infuse your life with meaning."
Her trajectory so far in Jewish education – with its focus on college-age populations – is full of examples of how she has applied her brand of experiential Jewish education to draw students into a moment designed to inform a lifetime.
She drew on her creative sensibilities and her graduate work in experiential education at the Spertus Institute for Jewish Learning and Leadership and the Pardes Institute of Jewish Studies – as well as earlier work at the Newberger Hillel Center at the University of Chicago – to help position Berkeley Hillel as a thriving center for Jewish life reaching those who might not have considered it a destination.
While her yoga seder – as well as Shabbat yoga and weekly Jewish-themed yoga classes – drew attention for their astounding uniqueness at Berkeley Hillel, so did her work rebuilding the fellowship program there with offerings highlighting a new type of relevancy, contemporariness, and creativity, translating into a growing, vibrant, and engaged community of students coming at Jewish life and practice from any one of myriad directions.  In fact, she more than quadrupled the number of fellowships and participants while there.
A year-long "Crafting Consent" fellowship, for example, was created by Kahn so that women could study, discuss, and practice notions of consent, healthy relationships, and empowerment in 21st century Jewish life and beyond, while a dance fellowship explored prayer and identity, and culminated in a praised ensemble work, "The Heart's Desire," on issues of loneliness and community through spirituality and creative expression.
She introduced "Backstage Israel," a curriculum she developed for Makom Israel, for students returning from Israel trips to deepen connections with the country, as well as the Shabbat Hosting Lab fellowship, to engage students in the craft and artistry of the Jewish Sabbath.
"If we can get students in a room with others, all wanting community, and give them rich and creative learning experiences curated by a Jewish educator or role model, we can move them along on a journey of Jewish learning and engagement, and all come out different in the end," Kahn said of her work developing vibrant programming.
Kahn was at Berkeley Hillel when she received the Pomegranate Prize – a recognition she described as a "game changer" because it gave her and her interpretation and practice of experiential pedagogy validation and support.
"The Covenant Foundation recognizes educators with artistic leanings, so I felt seen for the alternative path I was taking as a Jewish educator."
Foundation-sponsored events, conferences, and professional development workshops, she said, served to remove her from the relative silo that exists for any Jewish educator, and exposed her to the work of others, gave her a place to test ideas, and most importantly, to reflect.
"Like Shabbat, these were times and moments that reminded me to keep pushing and pull myself out of the din of the work. They were expansive."
Beyond the new network of support, expertise, and counseling she has received from the broad and deep Foundation community, she cited the resources attached to the Prize as allowing her to grow and gain perspective as a Jewish educator in ways she may not have been able to otherwise.
True to her passions, Kahn enrolled in choreography workshops at the Shawl-Anderson Dance Center in Berkeley as she started to create a dance piece about the journey to parenthood, one she ultimately performed publicly at the Jewish Studio Project. The workshops put her squarely in the creative zone she craves to fuel her life and work.
"I get my best ideas when I am moving and letting thoughts flow," she said. "It's an outlet that feeds everything that I do. Moving feeds creative projects that I'm thinking about and working on."
And beyond adding to her own personal and professional Jewish library – a Shas Talmud set being a major part of that – Kahn hired and worked with a life and career coach to help her navigate a course respecting all aspects of her creative soul, her Judaism, her commitment to Jewish education, and her family.
In 2019, Kahn moved on to Hillel International, where she is now Director of Educational Development. She had previously worked there redesigning and updating the Jewish Learning Fellowship (JLF) curriculum, a 10-week experiential and conversational seminar for students looking to deepen their understanding of Judaism through their own lenses. To date, JLF is used on 209 campuses and is reaching 3,000 students each year.
Her new position continues that track, while she also trains educators and rabbis in JLF, content development, and pedagogy, and develops new curricula and designs professional development programs.
"I have an innate drive to help people connect to tradition," Kahn said. "Making its touch points front and center and accessible and creative is amazing. Without knowledge or exposure or ownership, there is no chance for the next generation to have a process of discovery and the opportunity to make it a part of their lives."
By H. Glenn Rosenkrantz, for The Covenant Foundation