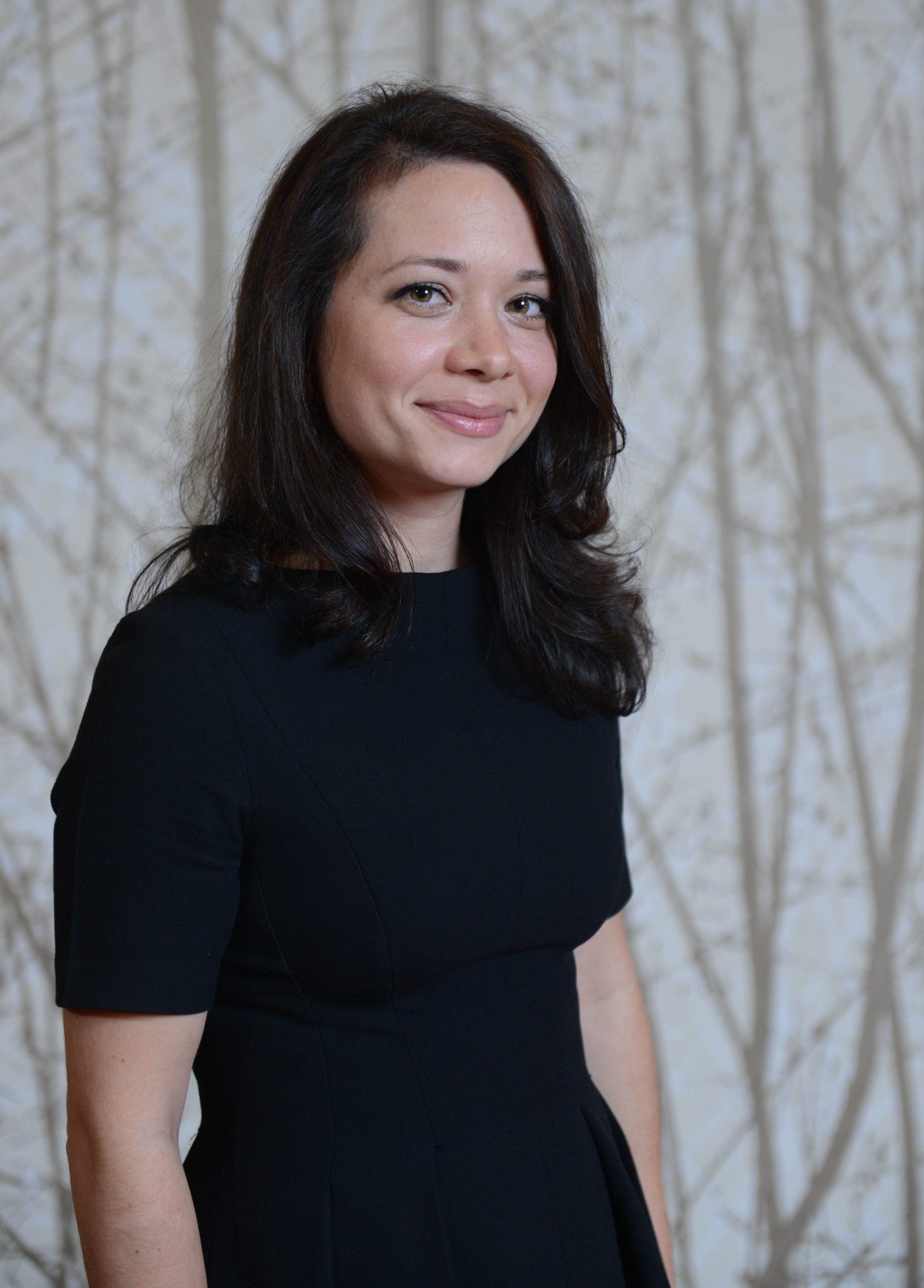 It was around Rosh Hashanah one year, and the children at Russian Shabbat Club asked her why there was a round challah on the table, rather than a traditionally braided one.
"I had no idea!" said Jane Tuv. "I couldn't answer and I felt so vulnerable. But I told them we would learn the 'why' together. My work has always been a driving force for my own Jewish journey and understanding."
For Tuv – who was the club's head teacher while serving as Director of Programs for Russian-speaking children and families at the Marlene Meyerson JCC Manhattan's Generation R – it's all intensely and markedly personal. Her own trajectory and discovery as a Russian-speaking Jew (RSJ) in New York nearly always mirrors the experiences of those she touches and inspires as a Jewish educator.
"For a long time, I didn't understand where I was on the spectrum of Jewish affiliations and observance and knowledge," said Tuv, who at age 8 came to the United States from Ukraine with her parents.
"Because many RSJs hid their Jewish identities in the former Soviet Union, and because I didn't have a Bat Mitzvah and didn't speak Hebrew, there was always that feeling of not being Jewish enough – of not being good enough to be a Jew in the U.S.
"My work and emergence as a Jewish educator was fueled and motivated by Russian-speaking Jewish children and families along the way. I connected to their loss or misunderstanding of identity. Through them I learned about myself and my place in the Russian-speaking Jewish community and the Jewish community at large."
Tuv received a 2017 Pomegranate Prize from The Covenant Foundation, recognized for her vision, impact and potential as an emerging Jewish educator.
Speak with Tuv about that vision and impact, and the word that continually emerges is "community." The notion shapes just about everything she does – in an undeniably entrepreneurial, big idea way – to the extent that any program she designs, she evaluates or implements as a community-building experience with potential for additional and deeper engagement and connection.
Take, for example, Shabbat Na Kryshe (Shabbat on the Roof), a community-building program she envisioned for Generation R at the Marlene Meyerson JCC Manhattan. It took root there as a participant-driven celebration – at first aimed at the RSJ community on the Upper West Side, growing to attract participants from throughout the Tri-State region – offering opportunity to explore and strengthen connections to Jewish values, sustain relationships to Russian culture, and advance a vibrant RSJ community.
Or look to Kinder Klub, the first progressive Russian language Jewish education program in Queens, which she founded as a parent of a young daughter to a fill a void for herself and other RSJ parents looking for community and a play-based, experiential option for their children. From just a few families when it started in 2016, Kinder Klub now serves about 160 families, all finding a portal to Jewish life and connection.
And take Arlekino Theater Troupe, of which Tuv – a proponent of cultural arts education – was founding director in 2010, creating a performing and fine arts program for Russian-speaking Jewish children, and giving them a space to nurture their self-expression and discover their cultural heritage.
In 2018, Tuv joined PJ Library, a program of the Harold Grinspoon Foundation, as RSJ Engagement Officer, designing family engagement initiatives for Russian-speaking Jewish families and communities.
Just last year there, she produced a musical, Plivem v Gosti, underwritten by the Genesis Philanthropy Group and based on the PJ Library book Welcome, touching on the themes of immigration, otherness, and acceptance. It was the first-ever original Russian language production that came out of PJ Library, and played to audiences at Pushkin Hall on the Upper West Side and at the Brooklyn Children's Museum.
The Pomegranate Prize was a recognition she didn't expect, Tuv said, and one she didn't believe at first that she deserved.
"From not thinking I was not Jewish enough, to finding myself teaching and working with children and families and connecting them to Jewish life, it was overwhelming, along that continuum, to believe that I earned that award.
"But it made me stop and realize that all that work and striving hard to build community was making impact. I am immensely grateful to The Covenant Foundation for seeing that in me before I could see it in myself.
"And, it is an extraordinary recognition of Russian-speaking Jewish educators and the RSJ community. This was an award for us and the reality that we can collectively build and sustain connection to Jewish community in a way that is meaningful and comfortable for us."
Tuv defined being part of The Covenant Foundation family and network of Jewish educators as not only validating, but also a source of respect that she said is deserved by those in the field.
"Every email I receive from anyone at Covenant begins with 'Dear Jane.' That may sound like a very small and insignificant thing, but I can't even describe how much that means and how that elevates an educator. It's a very big deal. It makes us feel like we matter.
With resources attached to the Pomegranate Prize, Tuv is completing her Executive Masters in Jewish Education at Hebrew Union College – Jewish Institute of Religion. She is one of 15 candidates in the eighth cohort of the two-year program and expects to complete it in 2021.
Any conversation with Tuv is going to end the same way it began. That is, on the subject of community, and how it defines and frames her imaginings.
"The most important aspect of my work as an educator, or any educator, is building and strengthening and sustaining community and connections," she said. "It's happening in our classrooms, in our organizations, on our streets … with the children, with the families, and with each other. That's how impact is made and how we grow."
By H. Glenn Rosenkrantz, for The Covenant Foundation