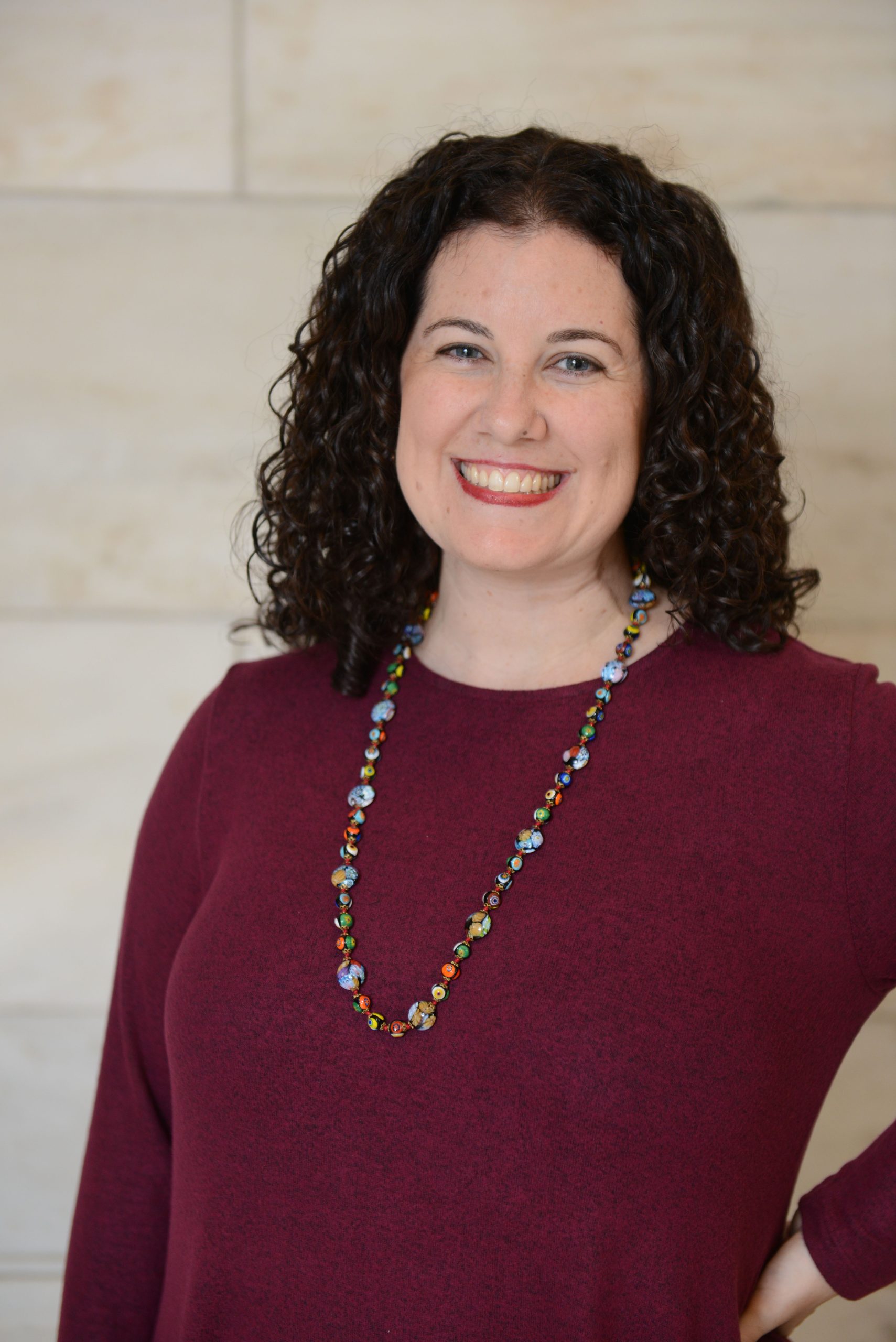 Even back when she was a Jewish day school student in the Chicago area, she had a bit of a reputation.
"I got in trouble for asking too many disruptive and challenging questions," said Ilana Gleicher-Bloom. "Even though I volunteered in special needs Sunday school classes and was president of student council, I was considered the wild one."
Today, the questions keep coming: How can Jewish learning environments be more inclusive? How can Jewish educators be more equipped and supported? How can students feel embraced and empowered in more expansive ways? And more.
Gleicher-Bloom sees reimagined spaces, pedagogies and outcomes, and it is at Mishkan Chicago's Mensch Academy — a supplementary learning environment for children and young teens ages 3 to 13 — where she found the freedom to experiment. She was the visionary of Mensch Academy and served as its founding director beginning in 2015.
"I left teaching in day schools because I wanted to create structural and cultural change," she said, referring to her eight years as a Judaic Studies teacher in Chicago and New York. "At Mishkan, I was given permission to dream big and take risks."
In 2018, she received a Pomegranate Prize from The Covenant Foundation in recognition of her promise and potential as a rising Jewish educator.
What she envisioned and created at Mensch Academy is a supportive space in which students across the spectrum of learning abilities and behavioral patterns are given room to cut their own Jewish path, and in which educators are encouraged to build more meaningful relationships with students and each other.
"We want kids to feel loved and supported and nurtured and safe so that they too can take risks and form their individual ideas and questions and identities," she said. "That is my whole educational philosophy, right there.
Gleicher-Bloom returns often to her stated notion that "the teachers are the ones in the work," and she embraces the advocate label on issues ranging from work-life balance to professional development, so that educators can truly make spaces of authenticity and be fully present. This, she said, is not always done with enough intention.
She has developed and led professional skills building initiatives — attentive listening, for example — for the now six teachers at Mensch. And more than that, she has created a cohort of mutually supporting and invested professionals.
"They need emotional energy to be patient," she said. "They need to be reflective about their own teaching to be effective. And teachers, not just students, have to feel that they are valued and that they can be curious and that they belong to something larger. If they can't feel good about their work, they cannot teach with any compassion or impact."
Toward this end, Gleicher-Bloom has designed and launched a "community of learners" for Mensch Academy professionals. Now, in the Jewish year 5782, she is leading them on a journey of Shmita-related text study.
"Educators need to be touch with their own learning, and know what it is to be a learner, in order to teach," she said.
Mensch Academy opened in 2016 with 16 students. Now, in 2022, they have 116 students enrolled.
As she created and led Mensch Academy, Gleicher-Bloom said she thought about her own young children and was driven by making a space where they would be comfortable. "I had a hypothesis and a theory about kids being supported and nurtured in a unique way," Gleicher-Bloom said. "But I didn't know if anyone would even show up."
"Change happens when teachers are supported to create learning environments that proactively include the needs of all students — including those with behavioral or emotional challenges —and to develop classrooms where kids feel supported and included; where the structure of learning makes room for freedom."
It was two years after her vision for Mensch Academy was realized that Gleicher-Bloom received the 2018 Pomegranate Prize.
"I think that with the Pomegranate Prize, people take what I am doing more seriously. This allows me to take even more risks and put myself out there more," she said.
With resources attached to the Prize, Gleicher-Bloom took the plunge into what she'd been contemplating for some time: entering the Executive Doctoral program at the Jewish Theological Seminary.
In addition, Gleicher-Bloom participated in a Jewish mindfulness retreat in Costa Rica run by 2012 Covenant Award recipient Karina Zilberman and her husband, Rabbi Marcelo Bronstein.
"It started me on a path of paying attention to what I really want to be doing," she said. "So often, I would hear the voices of others saying I should do things this way or that way.
"This experience gave me the strength to do what I want to do and stick to my vision- not only career- and education-wise, but also for my life, what I want it to look like, and what makes sense in the moment."
Gleicher-Bloom took a step back from Mensch Academy in 2021 to prioritize the interests and needs of her three school-age children. She and her family moved to Israel, where she continues to work for Mensch Academy remotely as a consultant, creating and leading professional development programs for staff, and writing curricula for the program, while she also continues her JTS studies.
"What I find interesting is the way that my work, my life, and my parenting are all intertwined with my philosophy of education … building capacity for risk taking and growth."
By H. Glenn Rosenkrantz, for The Covenant Foundation