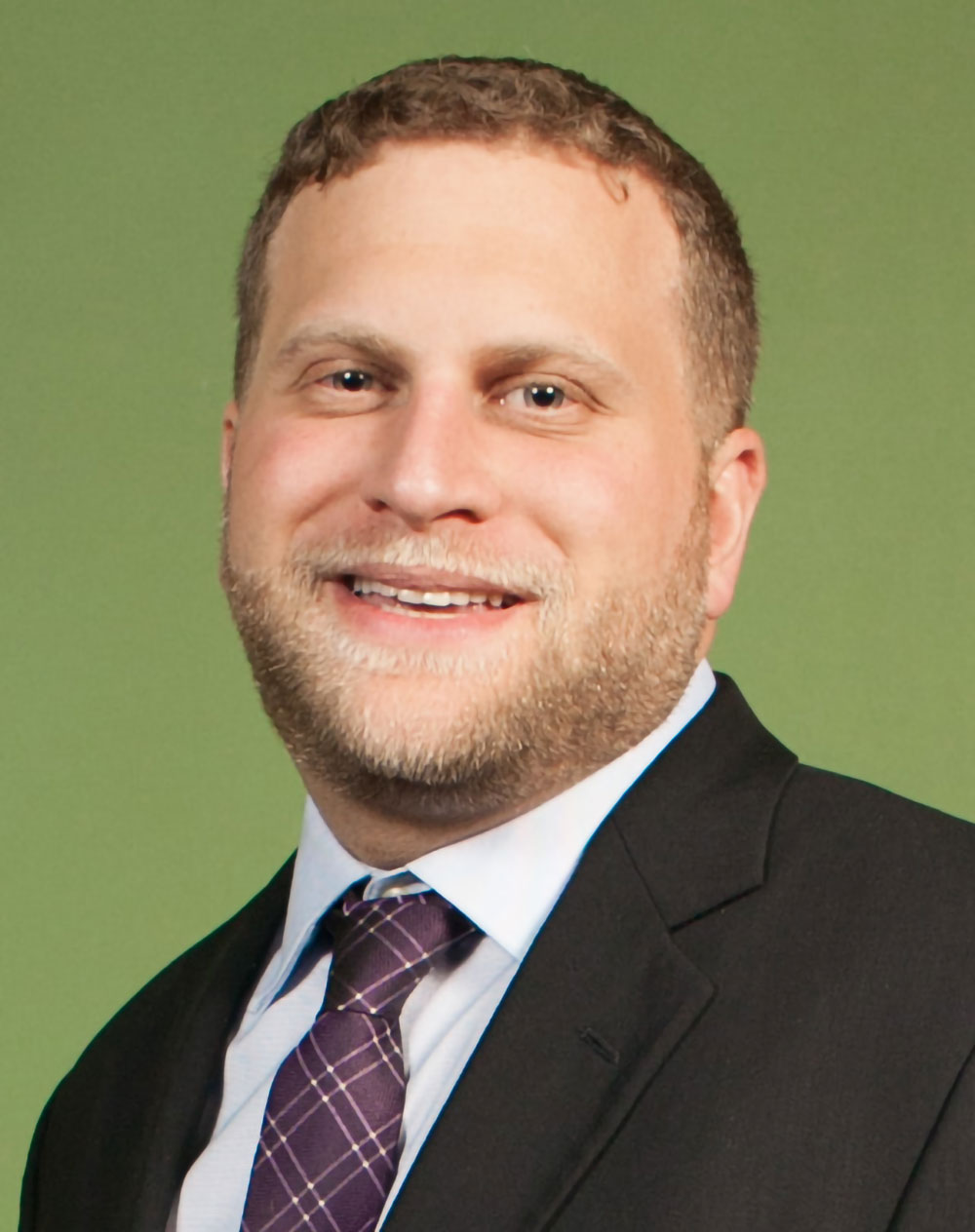 Greg Kellner believes in meaningful disruption.
That's meant gathering hundreds of Jewish campers each morning for blessings, followed by a science experiment culminating in an ear-popping explosion, known affectionately as the Boker Big Bang.
But more broadly, it's his drive to look at the Jewish educational landscape and identify where approaches and connections can be upended and ultimately advanced.
At URJ's 6 Points Sci-Tech Academy in Massachusetts, he found a home to practice his brand of innovation. Here, Kellner planted himself from the camp's beginnings in 2013 and remained for six years as Founding Director – establishing it as the first Jewish overnight camp devoted to STEM (Science, Technology, Engineering, Mathematics) education, making it a vibrant lab for trial and error, and using it as a platform to advocate for STEM in the Jewish space.
"Eight or nine years ago, we in the Jewish community were just starting to talk about STEM as a learning method," he said. "So when the camp was established, everyone was referring to us as 'nerd camp,' and it was. But it was also so much more.
"In Judaism, like STEM, we are always seeking answers, and in both realms, we might not find them. But asking the questions, whether in Judaism or science, is just as important as the sometimes and often elusive answers. That's the connection."
Kellner received a 2016 Pomegranate Prize from The Covenant Foundation for his vision, promise, and impact as a young Jewish educator.
His imprint on the hundreds of fifth-through-tenth graders who have attended camp and on redefining what Jewish camp and its outcomes can mean cannot be overdrawn.
He devised camp culture and rituals at the newborn and evolving venue, created an integrated approach to Jewish learning and living through science and exploration, trained and mentored a cadre of staff members in STEM pedagogies, designed a STEM-themed Israel travel program, and joined with communal leaders and other allies devoted to 6 Points Sci-Tech Academy's mission and the firm place of STEM within Jewish educational conversations.
"We created a holy place to investigate, explore, and create," he said. "As a Jewish educator, it's my job to instill Jewish knowledge, attitude, and practice into every aspect of every program so campers and students see and experience the possibilities of how to live their life and to ultimately build, change, and repair the world."
His Pomegranate Prize tenure, he said, not only gave him validation from a community of peers and change-making Jewish educators, but also energized him to reorder his priorities.
"I had viewed myself as both an educator and an administrator," he said. "But my exposures and experiences with the Covenant family reminded me that it is really about the Jewish educator within me challenging assumptions about what Jewish education looks like, and not to be distracted or lose my focus on that, ever. That was a big change."
With resources attached to the Prize, Kellner traveled to Israel for a long-term Ulpan program, making significant strides in a lifelong desire to achieve fluency in Hebrew for both personal and professional use. "One of my nieces in Israel said I speak Hebrew like a baby, and I wasn't going to have that anymore," he said.
While there, he also became acquainted with a builder of mud huts, and most unexpectedly put some time into that too, an experience that he said connected him back to his "roots using both brain and hands to create, learn, discover, and grow in a new and different environment."
And, he is planning to take advanced lessons in guitar playing, a passion that he developed as a young camper himself at Camp Eisner in Massachusetts – where he later served as Assistant Director – and which, to this day, he uses in educational settings.
Kellner left 6 Points Sci-Tech Academy in 2019, during the last year of his three-year cycle as a Pomegranate Prize recipient, saying that he'd accomplished what he'd intended there. He is now Executive Director of Temple Sinai in Denver, a Reform synagogue that boasts 850 family members, where one of his priorities is strengthening congregational educational programs and striving to create a national model using new approaches, as he did at 6 Points.
Just as it was starting, his work there was put on abrupt hold in March of 2019. Kellner was diagnosed with a brain tumor, underwent surgery, and began a year of radiation and chemotherapy. He is now cancer-free and tackling physical and speech therapy.
Until he is fully recovered – and that day is coming – his movements are slower, as are his verbal expressions. Meanwhile, he embraces any chance to talk about his very personal and intense journey, and ever the teacher and educator to his core, is dedicated to creating moments of enlightenment and growth from it for both himself and those he interacts with daily.
"A lot of people are nervous to ask me about my brain surgery, but as an educator, I believe it is so very important to talk about it," he said. "I believe it's creating awareness not only of challenges we all have, but also awareness of the need for inclusion, and moving that from our heads into our hearts."
At a 2020 Yom Hashoah gathering at Temple Sinai, Kellner gathered with staff members to remember those lost in the Holocaust and the Jewish obligation to never forget. It took him twice as long as it may have otherwise to express what he wanted to say, he observed.
"Not only am I teaching patience to others. I am teaching patience to myself. And that's probably the most important lesson any of us can learn."
By H. Glenn Rosenkrantz, for The Covenant Foundation