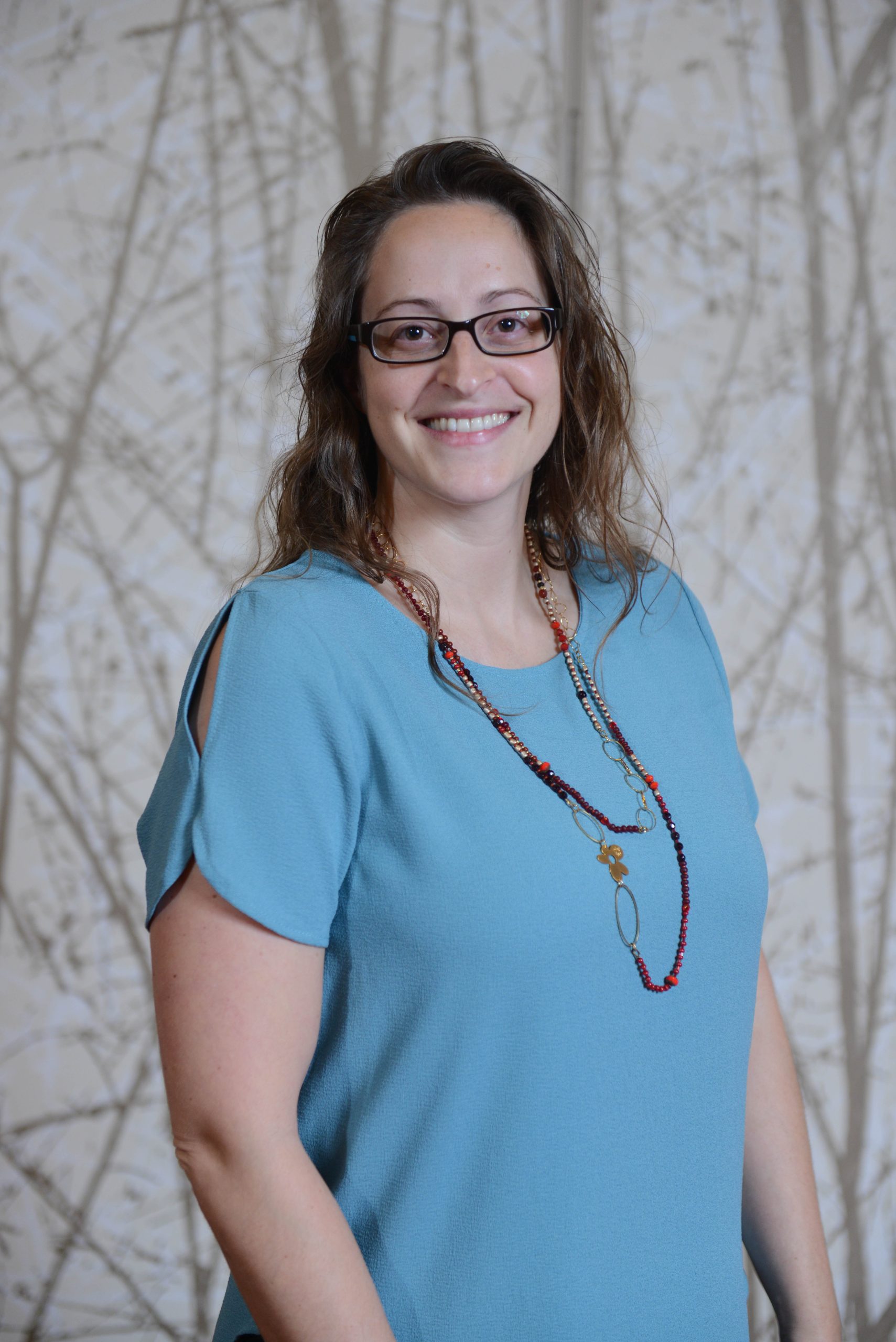 Aliza Goodman shares a story from a few years ago. She was newly married and her husband wanted to perform a symbolic act of Tevilat Kelim, taking some of their newly acquired items, like dishes, and sanctifying them at a mikveh.
It wasn't something she would ordinarily do, so she began asking him questions. Why did he want to do it? What meaning would he derive from it? Why was it so important to him?
He believed, she learned, that after all the care they'd taken to choose these pieces, and their creation of a Jewish space and life together, that the experience would be a meaningful act of shared commitment. And so they did it.
For Goodman – who received a 2017 Pomegranate Prize from The Covenant Foundation for her vision, impact, and potential as an emerging Jewish educator – it's all about experience drenched in meaning, relationships, and potential for growth.
"I see my role as generating more questions, and not having all the answers myself," she said. "Especially so as a Jewish educator, I want to help you get to the root meaning, and its significance to you, and its relevancy to your life."
Marrying all that is Goodman's vision and impact, as she develops, practices and advances a learner-centric, experiential pedagogy as Director of Professional Development and Experiential Education at The iCenter in Chicago.
There, she works with Jewish leaders and educators across an increasingly wide range of venues – from camps and day schools, to youth agencies and synagogues and beyond – to infuse Israel into all aspects of Jewish education and engagement, and in a decidedly relational manner.
"Israel education to me is – at its core – about helping young Jews develop deep, meaningful and enduring relationships with Israel and Israelis, discovering how the stories of Israel intertwine with their own personal stories," she wrote in a 2019 thought piece for The Covenant Foundation. "Israel education isn't just knowing about the sites and historical events that have shaped Israel, but developing relationships with the people who make up society."
Her vision and impact can be seen in such myriad ways, none of which fully captures the more macro and holistic ways that she has and continues to move the field. It could be the intentional shift from using the word "experience," rather than "program," and all that signifies in terms of mindset, design and approach. It could be the purposeful reframing of the practice of "teaching" to one that is more properly "facilitating learning" to make room for relationships, connections, and experiences to fully grow. It could be adopting the notion that Israel education should not exist in a silo, but should suffuse every aspect of Jewish education and spaces.
"We need to be pushing ourselves to constantly be learning and growing and exceling in areas we didn't know were even possible," said Goodman, who earned a master's in Jewish Professional Leadership and a master's in Business Administration from Brandeis University. "We shouldn't be creating new for the sake of new, but we should be practicing principles of good education and embrace the new when it propels us toward excellence."
Goodman cited the "immense honor" of being one of just five Jewish educators to receive the Pomegranate Prize in 2017, and said the recognition gave her space to pause and recalibrate her place within the field.
"I usually see just what's in front of me and I move toward those targets," she said. "But the Pomegranate Prize itself and all that followed – all the conversations, exposures and opportunities – showed me how to see bigger and how to see myself as part of a larger and more expansive and distinguished field, and the very real role and impact I can have in it.
"If I've viewed myself operating in my world of Israel education, I can now better understand my work in the broader world of Jewish education, and establish myself in a context in which my work can really flourish. This has been a tremendous period of growth in that way."
With resources afforded to her by the Prize, and aiming to create deep collaborations with board members of The iCenter and other related organizations – and to serve on boards herself – Goodman enrolled in the Board Member Institute, a program of Boardified, which trains lay and professional leaders in strong and effective board operations for Jewish non-profit groups.
She is also planning to enroll in a certificate program in applied positive psychology, an integrative discipline combining positive environments, experiences and individual traits to create desired outcomes.
"There is so much about Jewish education that is about the heart and the self and the tools and skills necessary to be your authentic self as an educator," she said. "And to be able to create meaningful learning experiences, you have to start with the self.
"There is a lot of work to be done here and a lot of exciting possibilities. It's critical for us as Jewish educators to look outwards to other fields of study, like this, to see what we can learn and how we can grow to understand not only ourselves, but everyone we work with – including learners, colleagues, parents, support networks, everyone."
So where does her passion for and connection to Israel come from? It's a question she said she's often asked, but isn't sure a singular answer exists.
Growing up, she spent nearly every summer there, began building relationships, and with them the notion that those, and the experiences linked to them, were integral to her attachment and her Jewish identity.
And then she tells another story. This one, about the time in 2007 when she was going through things in her grandmother's house in Toronto after she passed away. In a closet was a rolled-up certificate from Keren Kayemet L'Israel – The Jewish National Fund, honoring her grandparents' "meritorious service." It was dated a few months before Israel's independence in 1948.
"That certificate demonstrates just how intertwined my own family's story is with the story of the founding of the state of Israel. So in a way it all makes sense."
By H. Glenn Rosenkrantz, for The Covenant Foundation