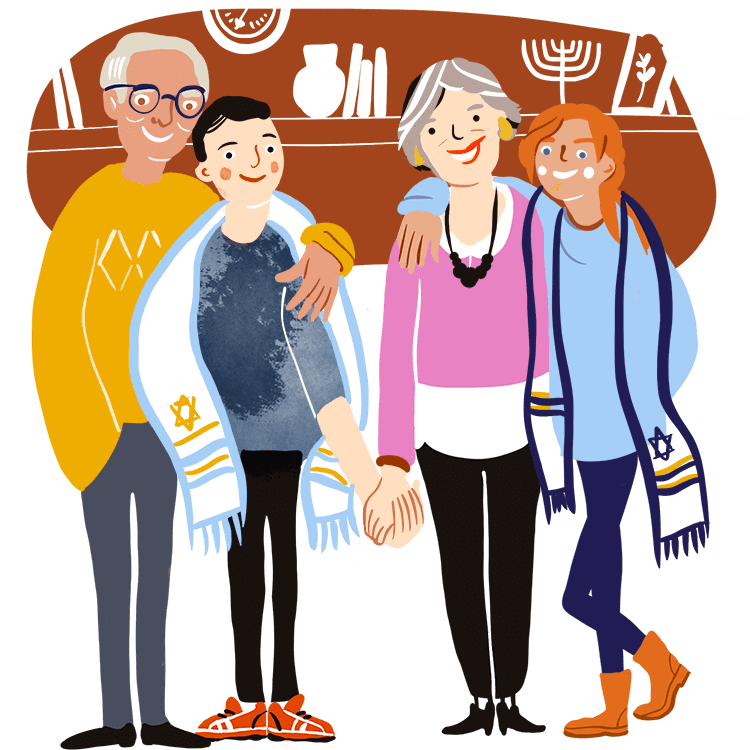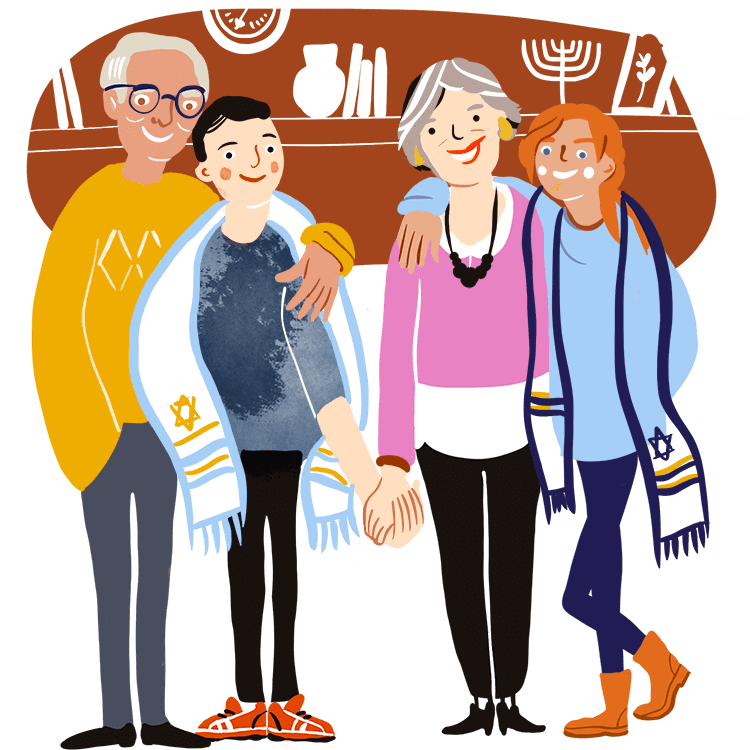 Organization: Jewish Grandparents Network, Stevenson, MD
Grant Year: 2021
Project Director: Terry Kaye
Type of Grant: Signature
Grant Amount: $51,000 (1 year)
Curriculum Development
Family Education
Jewish Grandparents Network – To support the development of meaningful experiences and rituals for grandparents and grandchildren at a significant life stage: becoming b-mitzvah.
How are grandparents uniquely positioned to transmit a love of Judaism to their grandchildren?
The Jewish Grandparents Network sees grandparents as an essential influence in Jewish family life. The special quality—the secret sauce—in grandparents' unique role in sharing Jewish life and Jewish wisdom lies in the power of the grandparent-grandchild relationship. Lee M. Hendler, JGN's Co-Founder and President, describes it this way: "We want the love of Judaism expressed by grandparents to inspire their grandchildren so that they come to love Judaism in their own way. It is the relationship between grandparent and grandchild that enables the love of Judaism to manifest and flourish."
What kinds of resources do you plan to develop?
We plan to start with resources for grandparents and b-mitzvah-age children in two areas:
1. New experiences and posts in the Family Room:This might include experiences such as how to plan mitzvah projects together, prepare a d'var Torah together, and go on shared social justice trips. Synagogues and organizations will be able adapt these experiences for multi-generational programs with the help of lesson plans and curricula we will develop.
2. Rituals and ceremonies for synagogues and other Jewish communities: In collaboration with partners, we will develop replicable b-mitzvah rituals and ceremonies. For example, grandparents might write a personal blessing to their b-mitzvah grandchild using a Kiddush cup or tallit from the grandparent's own bar or bat mitzvah.
We will create a web portal for Jewish community professionals and leaders to access and share JGN resources.
What was the primary impetus for this grant idea?
JGN's team was struck that there are so many unexplored opportunities for grandparents and grandchildren to celebrate liminal moments and life-cycle events. We were moved by a conversation with Rabbi Seth Haaz of Har Zion Temple, Penn Valley, PA, who had developed an exciting grandmother-granddaughter program to make their own tallitot.
The JGN team began calling thought leaders and practitioners to get input about what was missing from the field at three significant life stages—birth to age 5; b-mitzvah; and leaving home for college. Many signed on as content partners and are excited to collaborate as we develop the resources.