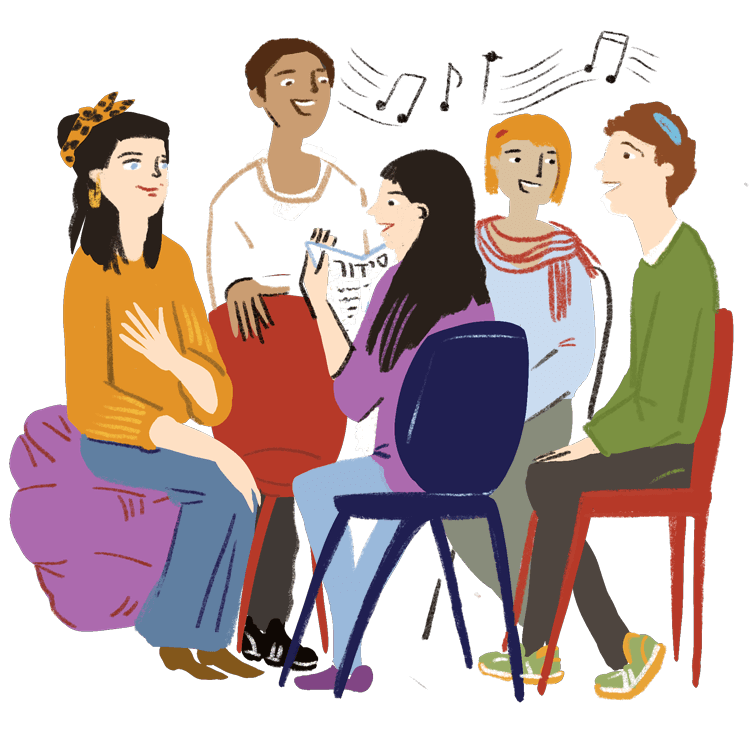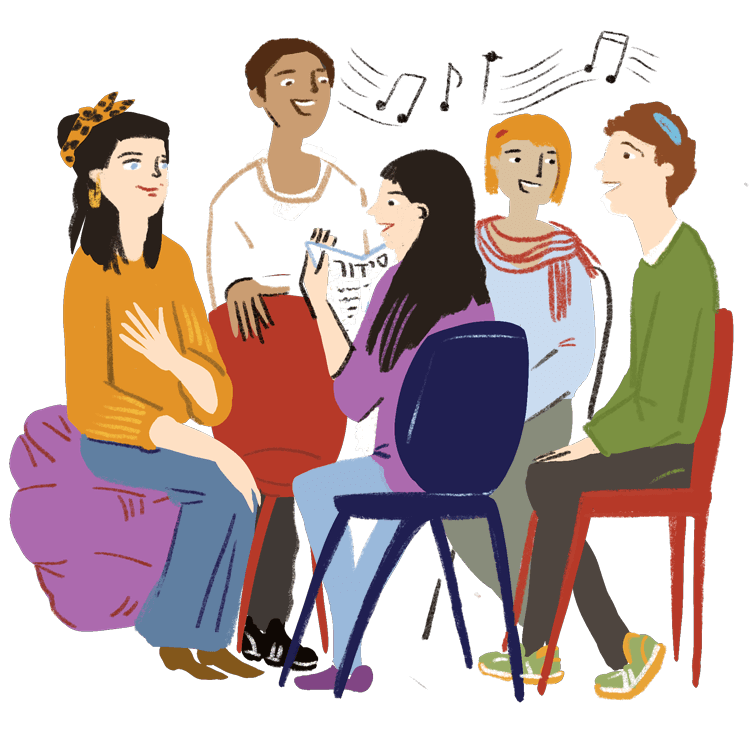 Organization: The Light Lab, Durham, NC
Grant Year: 2022
Project Director: Eliana Light
Type of Grant: Ignition
Grant Amount: $20,000 (1 year)
Website: https://www.lightlab.co/
Professional Development
Spiritual Development
T'fillah Education
What is your philosophy of Jewish spiritual education and how is it reflected in The T'fillah Teacher's fellowship?
I believe that Jewish sacred heritage contains wisdom that can help each of us live meaningful lives, provide us tools to build resilience and repair the world. This includes t'fillah, liturgy and prayer practice, gratitude, awe, connection, oneness. T'fillah has the potential to nurture these values, strengthening what researcher Dr. Lisa Miller calls the "spiritual core."
This fellowship provides teachers with space to explore the "why" of t'fillah for themselves, and tend to their own spiritual needs. Paired with development and pedagogy, teachers will be equipped to teach t'fillah towards spiritual flourishing from a rooted, passionate place.
How will the T'fillah Teacher's Fellowship inspire and elevate the field?
Many supplementary schools place an emphasis on t'fillah learning to help students engage more deeply in synagogue life, prepare them for B'nai Mitzvah and learn Hebrew decoding. While these actions fulfill more technical needs, they can often present challenges around making t'fillah meaningful for students. The T'fillah Teacher's fellowship invites participants to imagine t'fillah as an accessible and powerful pathway for strengthening the spiritual core. This frame empowers teachers to explore and feel the meaning of t'fillah for themselves, transforming what might feel like a burden into a blessing. Additionally, the fellowship will connect t'fillah teachers to each other, creating a community of practice, and a support system to last beyond the program.
Where do you draw inspiration from?
I am writing to you from Songleader Boot Camp, a sacred gathering of Jewish song leaders and practitioners. Song Leader Boot camp–among Jewish songleading immersive experiences such as Hava Nashira, Rising Song and Let My People Sing–is a space where my soul spark is tended. During these immersive experiences, I am reminded that t'fillah has the potential to be soul-stirring, heart-opening, powerfully connective, and even life-changing. How can we bring this "collective effervescence," as sociologist Emile Derkheim put it, into our schools, synagogues, and communities? I seek to be a bridge, to translate these feelings into tangible tools for leaders to bring that magic to their respective communities.
LINKS:
The Light Lab Website
The Light Lab Podcast
Facebook Group
Instagram account