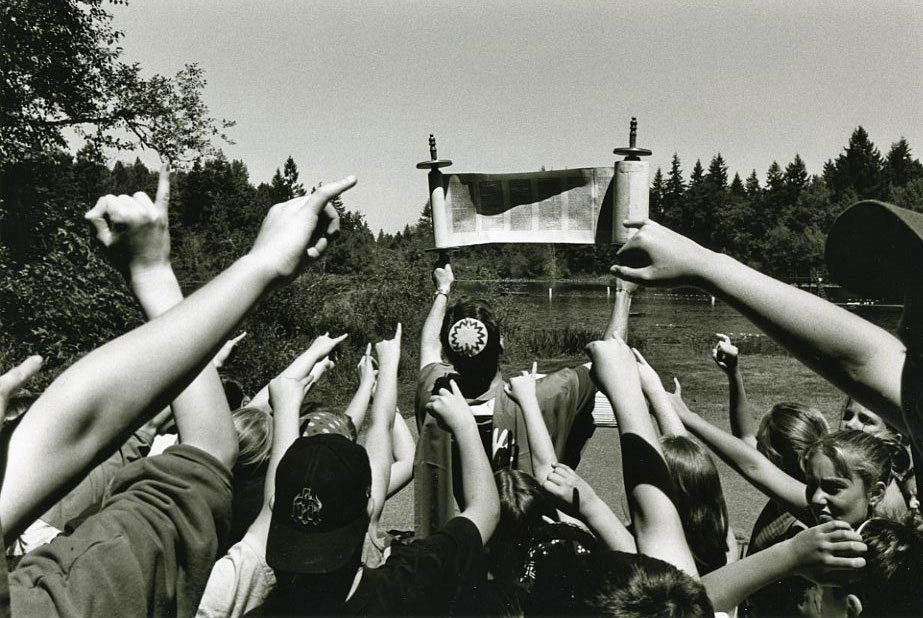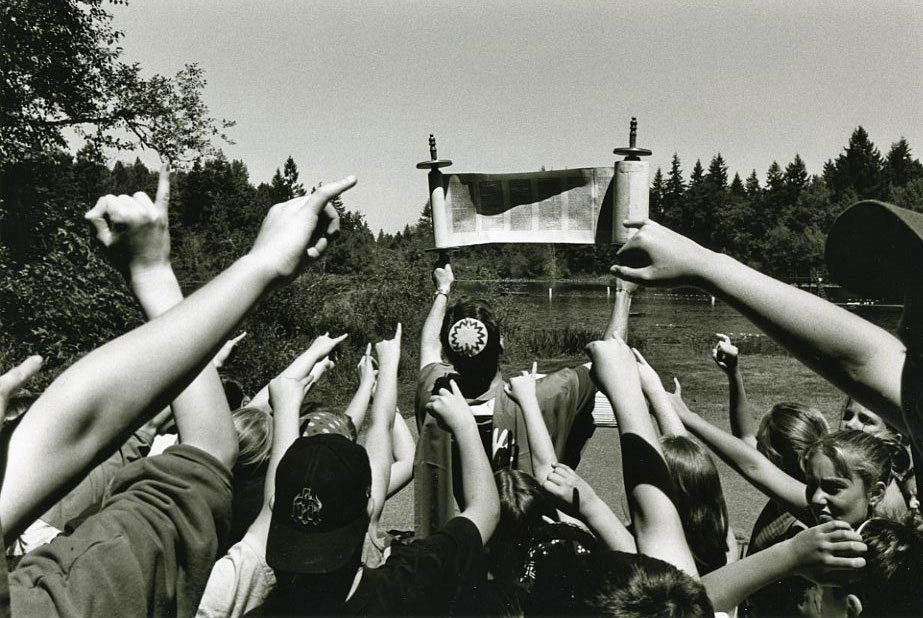 Organization: The Jewish Lens, New York, NY
Grant Year: 2007
Project Director: Debbie Krivoy
Type of Grant: Signature
Grant Amount: $120,000 (3 years)
Website: http://www.jewishlens.org/
Arts and Culture
Covenant Classroom
Informal Education
Teens
The Jewish Lens (TJL) was established in 2004 as a photography-based curriculum for middle and high school students in Jewish educational settings. It includes accompanying training programs for the educators implementing the TJL curriculum. TJL seeks to make Judaism meaningful to young people by using images – including ones the students create – as a vehicle for learning about the Jewish community, values, and identity. One of the program's signature elements is a concluding exhibition of the students' photographic work.
With Covenant Signature funding, TJL piloted the "Community-Wide Initiative" to partner with entire communities — as opposed to individual organizations — through local Central Agencies for Jewish Education. The Covenant Expansion funding helped TJL extend this approach to Milwaukee/Madison in 2010 and to Minneapolis/St. Paul and St. Louis in 2011.Results/Impact
Over the past decade, TJL has grown from a basic curriculum offered to individual schools to what Founder and Creative Director Zion Ozeri calls a "methodology" that is a "hands-on, empowering, reflective, emotional learning experience." Ozeri credits The Covenant Foundation grants, consulting, and connections with providing the strong base and replicable models of experiential learning that have enabled TJL to reach new audiences.
Critical innovations that have enhanced and expanded the TJL model include the following: a decentralized professional structure for the Community-Wide initiative involving TJL-trained local staff; the incorporation of the TJL approach into Israel trips; and an emphasis on evaluation which facilitated learnings for TJL about how to navigate the challenges faced by a national organization working on the local level. In addition, TJL broadened its reach by making its curriculum, teacher training program, and resources available through its website, which serves as a low-cost hub for posting photographs, conveying learning management tools, and providing training to educators.
TJL recently announced its partnership with The Center for Educational Technology (CET) in Israel which will provide TJL with a new online, interactive platform for teacher training and professional development. This partnership will enable TJL's curriculum to be used by both Israeli and U.S. Schools.
TJL is also adapting its curriculum for use in other Jewish contexts around the world, creating new cross-cultural opportunities. Participating students from Hungary who traveled to Israel have been invited to exhibit their projects at New York University, and a group of students from Uzbekistan is planning to come to the United States to work with TJL and exhibit their own photos and texts.
As part of its larger vision, The Jewish Lens is looking to expand beyond the middle and high school years – and even beyond the Jewish world. This expansion currently includes the following: TJL is being integrated into adult educational programs at the Park Avenue Synagogue; six public schools in New York City are now using "The Diversity Lens;" and the program has been adapted to the college setting and implemented at the University of Miami, where Zion Ozeri will be teaching a mini-semester college credit course which will also be offered online.
Since its inception, TJL has been integrated into the curricula at nearly 250 schools in the United States – one-third of which are day schools and two-thirds supplementary schools—reaching an estimated 10,000 students. In Milwaukee and Madison, 16 institutions have participated and approximately 225 students were impacted. In Minneapolis/St. Paul, 265 students have participated from seven schools; and four schools with 107 students have taken part in the program in St. Louis. Another 42 Israeli students have participated through a St. Louis school partnership.
In Israel, TJL has been implemented in 50 schools and has reached approximately 20,000 Israeli students.
Leadership
The Jewish Lens was founded by current Chair of the Board of the UJA-Federation of New York Alisa Doctoroff and Zion Ozeri, an accomplished photographer who has exhibited throughout the world. Ozeri now serves as a Board Member and the TJL's Artistic Director (on a volunteer basis). Ozeri was one of three recipients of the 2013 Covenant Award, among the highest honors in the field of Jewish education, for his innovation in and impact on Jewish education. The Jewish Lens has a 10 member Board of Directors and an advisory board comprised of professors, rabbis, and other professionals in Jewish education.
Funding
Throughout its existence, TJL has received additional funding from individual donors, the Board of Directors, and the UJA-Federation of New York, which most recently helped the organization to connect select Israeli schools to North American institutions.
Keren Karev, the Israeli wing of the Andrea and Charles Bronfman Philanthropies, supported TJL's Israel expansion by funding program operations and a portion of teachers' salaries, and by translating lesson plans into Hebrew. The Karev Program for Educational Involvement took the Israeli model a step further, publicizing and implementing TJL in schools, and providing some of its own teachers to lead classes.
In North America, TJL receives revenue from the sale of curricular materials to schools and from fees for trainings; it also benefits from the subsidies provided by central agencies to participating organizations in their communities.