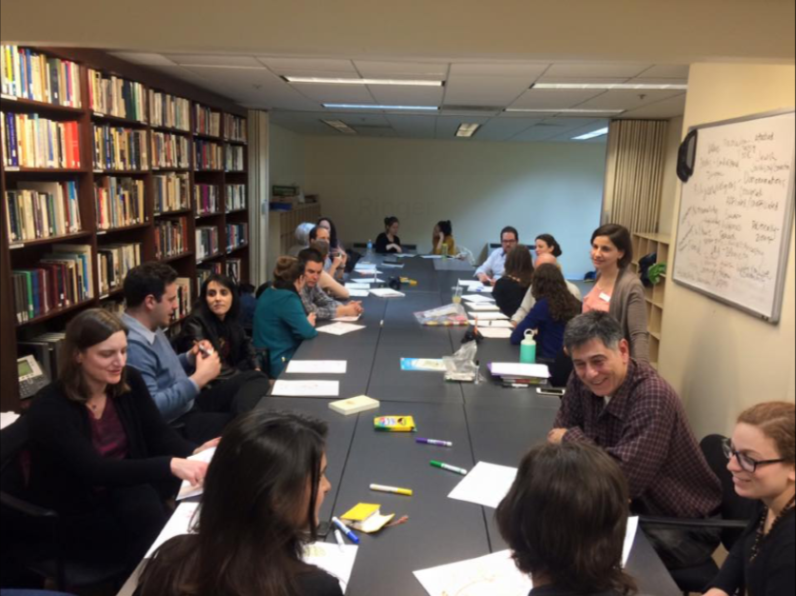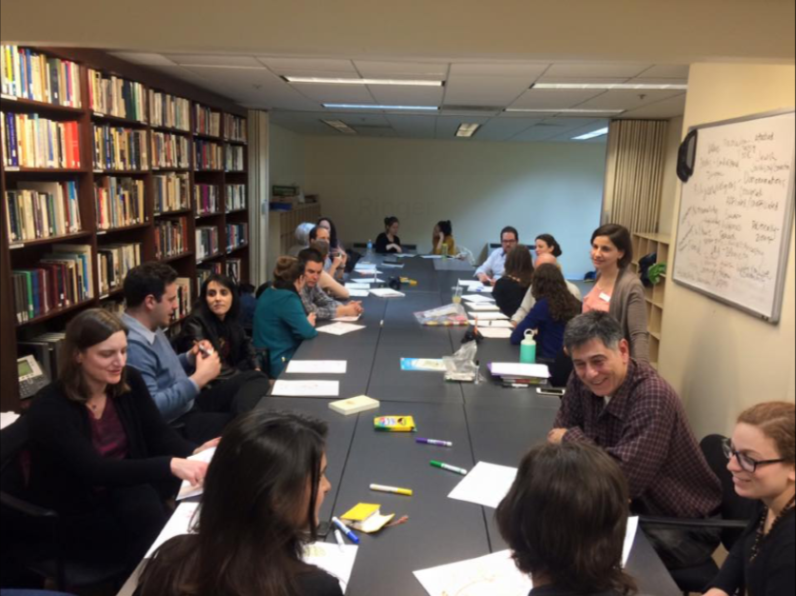 Organization: InterfaithFamily, Newton Upper Falls, MA
Grant Year: 2016
Project Director: Stacie Garnett-Cook
Type of Grant: Signature
Grant Amount: $50,000 (1 year)
Website: http://www.interfaithfamily.com/
To fund an intensive, year-long training program for Jewish institutions to make enduring change via organizational policies and programs that support the participation of interfaith families in Jewish life. 
Using an Institutional Self-Assessment for Interfaith Inclusion, InterfaithFamily will help institutions make sustainable, enduring change by achieving key benchmarks to review, consider and advance their policies, programs, and cultures to better support the inclusion and participation of interfaith families in a method that is rooted in middot, Jewish values. The program is designed to advance a whole Jewish institution—meaning all educators, clergy, staff, administrators, leaders, and other stakeholders—to cohesively work to better serve all learners, through interfaith inclusion best practices.
The program has 5 phases that provide a structured, step-by-step institutional change process that accounts for institution-specific priorities and needs.
Introduction and Assessment: Institutional self-assessment completed by the designated Interfaith Inclusion Leadership Team (IILT), comprised of 2-4 key leaders/educators selected by the institution (clergy, Director of Education, etc.). Members of the IILT will each take a brief intake survey to gauge their current comfort and knowledge about interfaith inclusion in Jewish education and broader Jewish institutions;
Action Plan Development: Each IILT is paired with a highly-experienced InterfaithFamily coach, who facilitates the IILT's goal-setting and action plan development;
Action Plan Implementation and Quarterly Coaching Sessions: Will include actions such as: a "listening campaign;" updated website; development of interfaith-inclusive religious school curricula; best practices for camp counselors to engage campers from interfaith homes; new interfaith-focused marketing or programming; or inclusive organizational policy conversation and review. Coaches organize quarterly check-ins to track progress and provide ongoing coaching and trouble-shooting.
Resources and Training: IFF will provide a comprehensive "tool kit" containing a series of concrete resources (worksheets, sample policies, etc.) and best practices that institutional leaders can use to more deftly navigate the opportunities and challenges that arise when implementing more inclusive practices in formal and informal Jewish educational environments. A key guiding document included in the tool kit is the institutional self-assessment. The coach helps the IILT select 2-5 of InterfaithFamily's skill-building or sensitivity professional development training modules. Module topics will include: "Middot of Jewish Diversity Inclusion," fundamentals of interfaith inclusion and sensitivity, preparing teachers for classroom interfaith inclusion, inclusive school policy, effective, sensitive communication with interfaith couples and parents, diversity conflict resolution, interfaith outreach strategies, and interfaith inclusion for Jewish lifecycle events.
Evaluation: 

IILT 

re-takes assessment, evaluates progress, identifies follow-up areas, and concrete changes that have successfully fostered an enduring culture of inclusion.