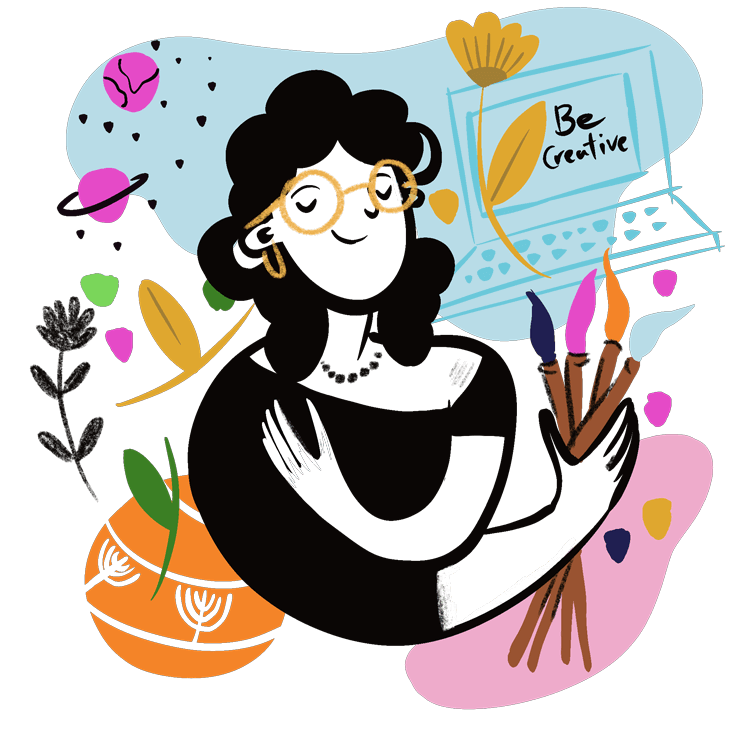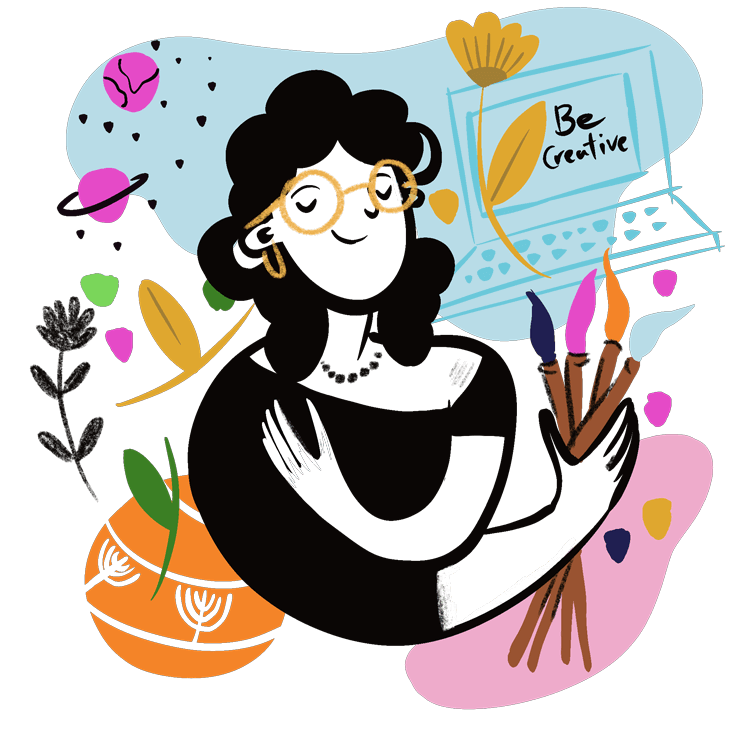 Organization: Jewish Studio Project, Berkeley, CA
Grant Year: 2022
Project Director: Rabbi Adina Allen
Type of Grant: Signature
Grant Amount: $135,000 (3 years)
Website: https://www.jewishstudioproject.org/
Arts and Culture
Leadership Development
Mental Health and Wellness
What inspired the creation of The Jewish Studio Project's creative practice methodology, The Jewish Studio Process?
I grew up in an art studio as the daughter of a prominent art therapist, Pat B. Allen. My mom developed the Open Studio Process (OSP), an art-making and writing methodology now used in diverse settings around the world. I grew up using this process as a practice for self-inquiry and for cultivating spiritual connection. During rabbinical school, I fell in love with text study, but I yearned for ways to engage with the material beyond an intellectual frame. Combining the art-making practice I grew up doing, with text study, now known as the Jewish Studio Process, I was able to answer this need. Throughout this Process, the pleasure and embodied nature of art-making follows intellectual engagement with text, and allows one's thinking mind to relax and soften. In that state of suppleness, tightly-held beliefs can ease their grip, allowing space for new possibilities to come through us into the world.
How do you imagine this project will work to "tend the fire" inside of Jewish educators across the field of Jewish education?
Creativity exists within all of us and is what connects us to a sense of well-being, vitality and inspiration. For educators, creativity is a crucial resource for wellness and growth. Helping educators tend to their creativity is a rectifying response to the deeply concerning broad pattern of burnout across the field.
The JSP Educator Studio provides Jewish educators with the frameworks, tools, and Torah aimed to spark their inherent creativity. Through the Jewish Studio Process—bringing together a transformative art therapy modality with Jewish learning techniques from the beit midrash—educators are supported in developing their own Jewish creative practice, including: approaches for surfacing new Torah, spiritual practices for teaching from an authentic place, exercises to spark imagination and open up creativity, and tools to help reconnect with a sense of sacred purpose.
What is an example of a creative outlet that tends your personal and professional "fire"?
I practice the Jewish Studio Process regularly. Whether I have 2 hours or 5 minutes, this process serves to reconnect me to myself, to the Creative Source, and to Jewish tradition. On the wall behind my desk, there are more than 40 images I have created over the past year. These images include swirls of color, energetic lines, and abstract shapes mixed together with more recognizable forms. Each image serves as a reminder of an encounter with a particular text on a particular day.
After engaging in the Jewish Studio Process, I find that energy is reignited, and I am therefore reinvigorated in my work. The Process is available to all of us. You need not be an artist or scholar to surface new interpretations, bring forth new images, or reach towards the great awe, and mystery of life. The world needs you, and our community needs the insights and wisdom within you that are waiting to be brought forth.
Links:
Jewish Studio Project Website
Jewish Studio Project Instagram