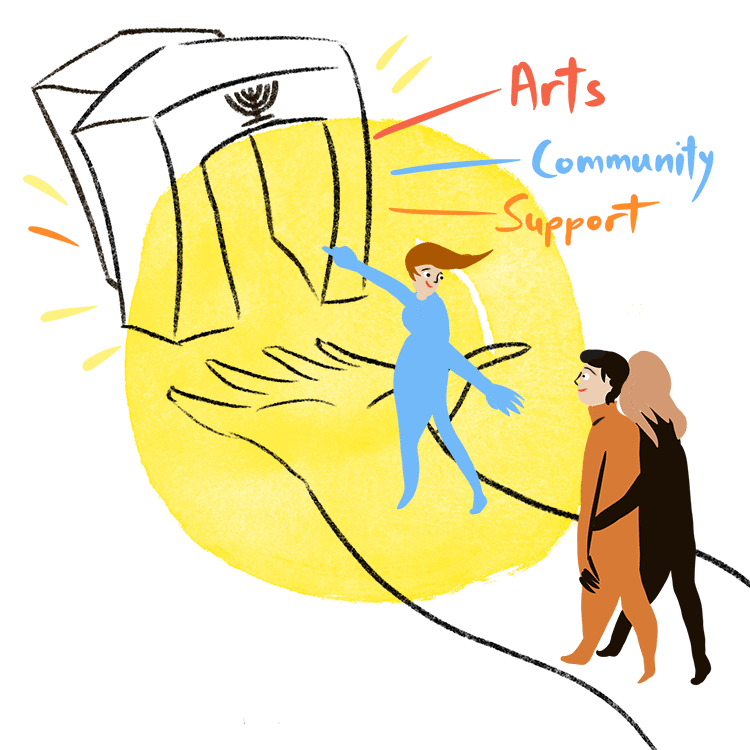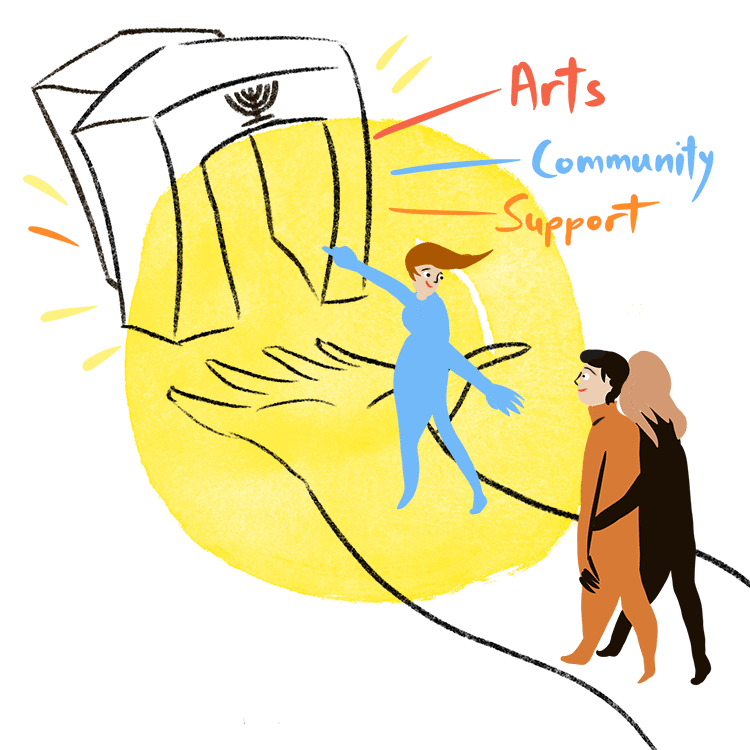 Organization: Adas Israel Congregation, Washington, DC
Grant Year: 2021
Project Director: Naomi Malka
Type of Grant: Signature
Grant Amount: $50,000 (1 year)
Website: https://www.adasisrael.org/
Adult Education
Arts and Culture
Community Connections
Curriculum Development and Training
Adas Israel Congregation – To illuminate a path back into the Jewish community—through guided mikvah immersions, new liturgy, small listening groups, art-making, a video series, and a memorial concert—for all who suffered from loneliness, fear, and loss during the pandemic.
What inspired the idea for this project?
The last two years have taken a vast toll on our emotional and spiritual health. Unprecedented stretches of loneliness and isolation have led to a dramatic decline in our mental health, spiritual well-being, and sense of security, while we suffered from a historic lack of human contact, financial unknowns, and fear. In the absence of civic mourning rituals, it falls on spiritual communities to create emotionally appropriate responses to the pandemic. Memorializing and ritualizing are part of what synagogues do best.
Your team has been supporting community members throughout these tumultuous times. How did those experiences lead to the development of your project?
We were looking for ways to create a set of spiritual resources, generated both by and for our community members, that are rooted in Torah and ritual, that support a path back, perhaps not into our building but into the feeling of connectedness. Through deep listening, art, music, drama, and liturgy, we are creating a new ecosystem of support. One of those resources, however, has been with us all along. The Mikvah is at the core of this blueprint for reentry. Immersion in water is one of several rituals prescribed in the Torah for how to rejoin the Israelite encampment after a period of quarantine. This project is a unique opportunity to use a powerful, ancient Jewish ritual to address our return to sacred community.
This project will begin a wider communal healing and reentry process. What are you most excited about and what is your community most excited about?
It has been said that all of rabbinic Judaism is a response to the trauma of the destruction of the Beit Hamikdash (the Temple). Although we may not yet have enough historical perspective to view our current moment as a parallel, we have been through a similarly destabilizing exile from our sacred spaces. What will follow, after we step back in, will determine the future of Jewish communal life. This kind of thoughtful, intentional re-entry reflects our beliefs that healing happens in community and that we must reach within Jewish tradition to find rituals of authentic and inherent value. Stepping Back In is our vision for a system of support for this transition process.
Learn more at www.adasisrael.org/steppingbackin.