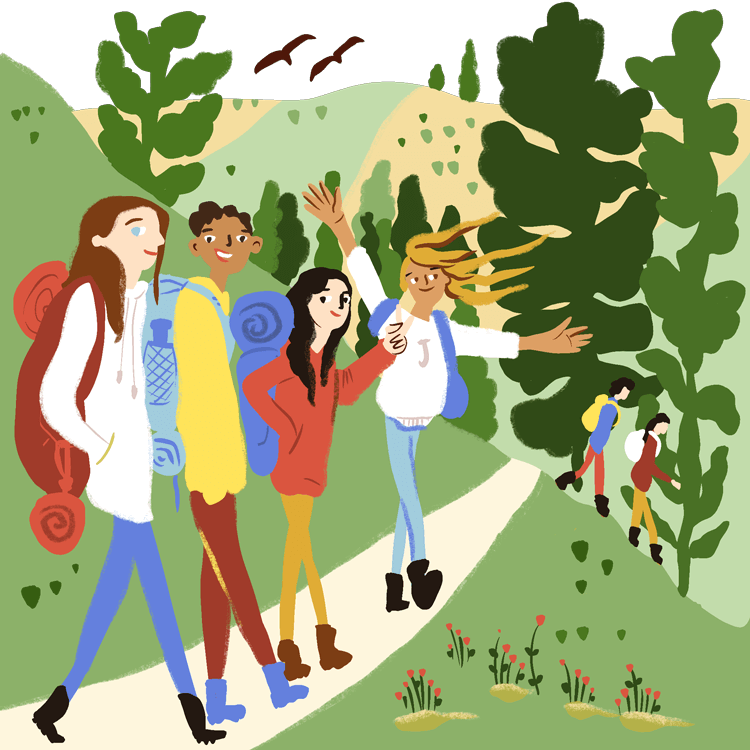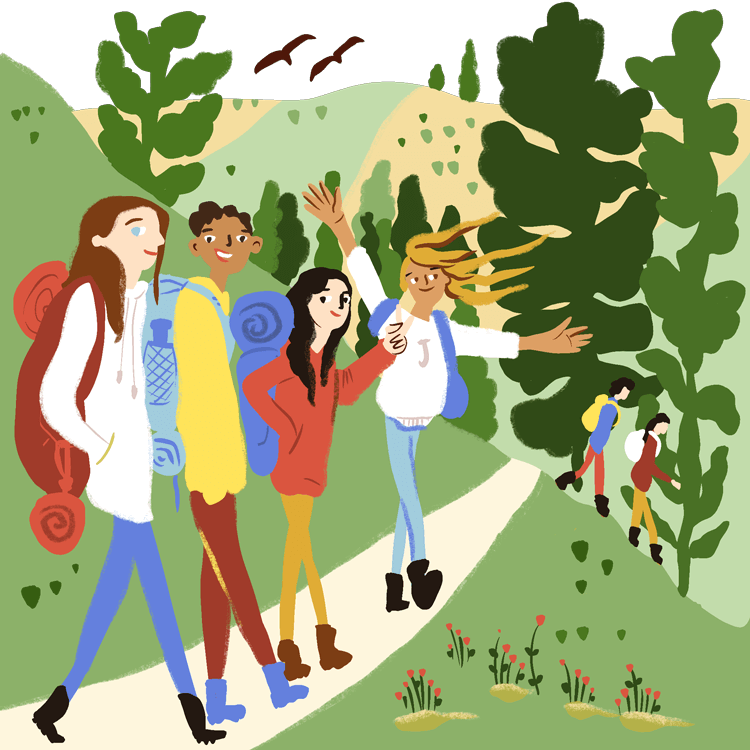 Organization: Wilderness Torah, Berkeley, CA
Grant Year: 2022
Project Director: Itamar Cohn
Type of Grant: Signature
Grant Amount: $147,500 (3 years)
Website: https://wildernesstorah.org/
Leadership Development
Mental Health and Wellness
Teens
What do you see as the most pressing needs of Jewish teens today, and how does this project address them?
Jewish teens of this generation are facing challenges of "biblical" scale. From climate change, to war and threats to democracy, to AI and the potential changes to what it means to be a human being, teens are faced with enormous questions that have few answers.
In order to know where they're going–to face these challenges–teens need to know where they're coming from. A tree can only grow as tall as its roots go deep. Through our Shomrim program, teens will develop resilience by overcoming real challenges on backpacking trips in the mountains, strengthen their connection to wisdom by exploring Jewish texts and traditions, and develop leadership by practicing real skills and applying them in a peer community. Through these activities, as well as mentorship and support, Shomrim aims to impart a set of skills and attitudes that will serve teens for a lifetime of learning, service, and well-being.
How are the connections teens make to Judaism in nature different from the ones they make in other settings?
Judaism is rooted in lived experiences of connection to nature that are very different from the ones most Jewish teens have in the US today. Prayers for rain or being safe during the night, blessings for a new moon or gratitude for food, can lose their meaning and sense when disconnected from a direct experience of being in nature. Being outside, unshielded from the elements, relying on our perception of nature for our well-being brings us into much closer contact with traditions that, for many, have become words in a book. Being on top of a mountain in a thunderstorm, and relating it to what it was like to be at Mt. Sinai at the giving of the Torah, remains in one's mind and body in a way that reading about it in a classroom never could achieve. Reliving those experiences connects us to our ancestors, to their stories, and to the wisdom that flows forth from it in a way that can stay with us for a lifetime.
What's the most inspiring Jewish experience you've had outdoors?
It was an experiment I conducted in the Judean desert (in Israel) with a group of friends, following the instruction to see ourselves as if we were the ones who left Egypt. I studied the story of the Exodus as a transformative educational journey to personal and collective liberation and implemented the principles on a multi-day canyoneering expedition. We headed for the desert with ropes and camping gear and journeyed through the stages of the Exodus by simulating similar conditions (to the best of our ability). As we journeyed, we would stop and reflect on each stage and draw deep insights into what it was like to be there, how this story is applicable in our own lives, and what archetypal truths were hidden in it. That experience was a first meaningful step in my own journey of finding deep meaning in these ancient words, which, in turn, has influenced my intentionality behind this project.
Links: