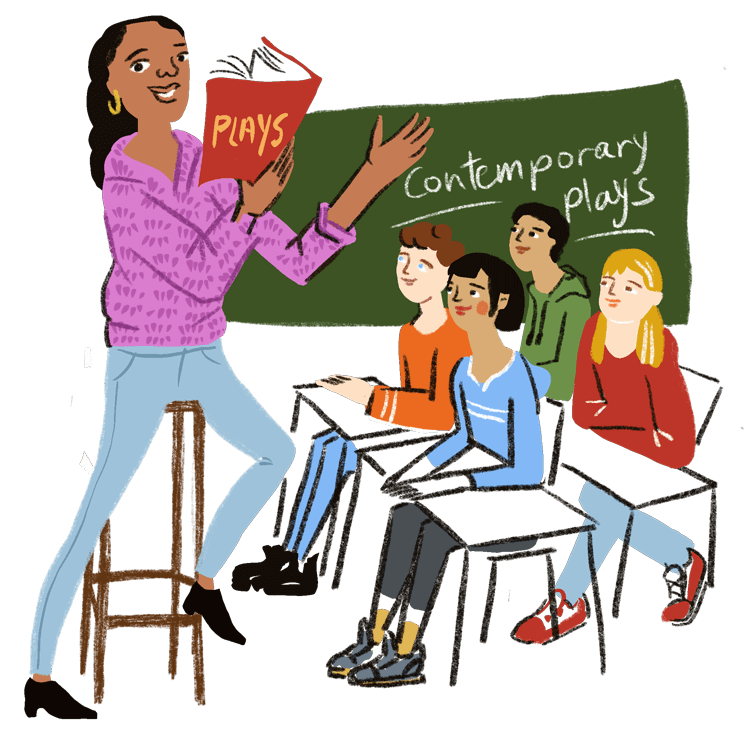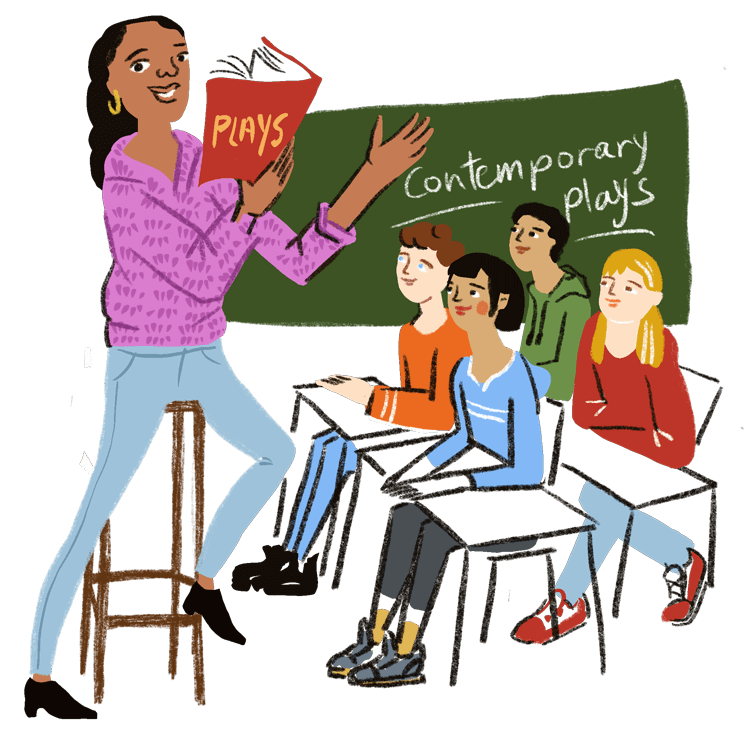 Organization: Exploring Black Narratives, New York, NY
Grant Year: 2022
Project Director: Lonnie Firestone
Type of Grant: Ignition
Grant Amount: $20,000 (1 year)
Arts and Culture
Day Schools
Race and Diversity
Theater
How does this grant meet a unique need in the Jewish community right now?
Jews today recognize the multi-racial makeup of our communities as we never have before. Similarly, day school students are curious about bridging divides in our society, yet the lack of diversity in these schools creates a hurdle toward that goal. Our Ignition Grant from The Covenant Foundation directly supports Black Jewish educators in Jewish day school classrooms. Through the study of plays by acclaimed Black writers, EBN's Black Jewish teachers help students expand their perceptions of Black identities and Jewish peoplehood.
Describe the process whereby a middle school or high school student in a Jewish day school engages in this kind of study.
In every EBN school partnership, students experience multiple modes of learning: reading and enactment through scene study, virtual performance viewing, discussion of core themes, examination of historical and geographical context, and reflective writing. EBN units build on students' prior knowledge by weaving in texts and subjects they have previously learned through advance and thorough preparation with classroom teachers. This deep investment is an element that sets EBN apart. Another is the presence of multiple Black educators. Students learn with a Black Jewish EBN member who is well-versed in the text, and they meet an actor from a professional production of the play for an in-depth workshop and interview.
Share your ideal/loftiest goals for this grant project, don't be shy!
We hope to see a profound shift in Jewish day schools in which racial equality is inextricable from Jewish education. The perspective shift begins with an excitement for racially diverse storytellers and continues with intentional enhancement of racially diverse educators, teaching English, science, Hebrew language, and Chumash. EBN's work encourages a love of Black storytellers in a way that is expansive, non-judgmental, and accessible at day schools around the US.
Links:
"Starting with Stories," Prizmah, June 2022.
"The Familiar and the New: Teaching Black Plays in Jewish High Schools"
American Theatre Magazine, March 2021.