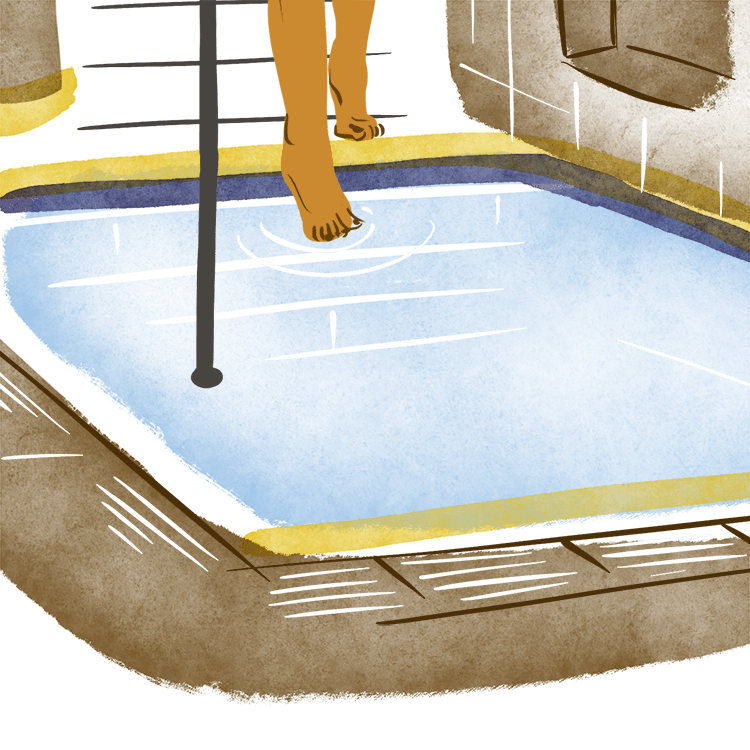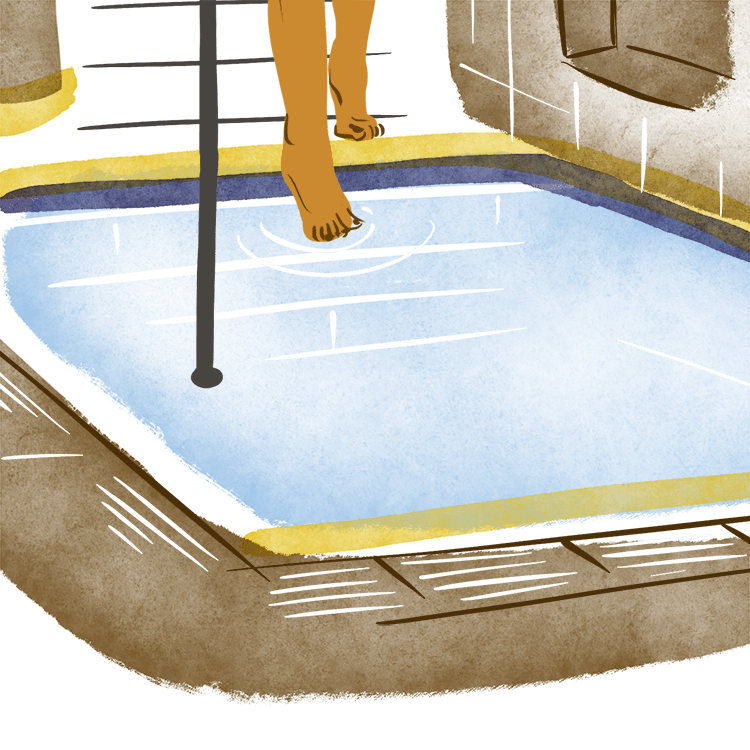 Organization: American Jewish University, Los Angeles, CA
Grant Year: 2021
Project Director: Rabbi Myra Meskin
Type of Grant: Signature
Grant Amount: $150,000 (3 years)
Website: https://www.aju.edu/
Community Connections
Curriculum Development and Training
American Jewish University – To connect a new generation to the mikvah by establishing diverse new educational partnerships, producing adaptable educational materials, and providing immersion opportunities for medical professionals and others bearing the impact of the pandemic.
What trends in Jewish education excite you?
I'm excited by the fact that today's Jews are looking for direct, unfiltered access to the tradition. There's a readiness to engage deeply with text and ritual, and what's needed are educators who can serve as tour guides for understanding and as examples of personal meaning-making. Engaging with an ancient tradition undoubtedly involves conflict with modern values, and educators who can navigate these encounters with honesty and transparency, while retaining the wisdom and commitments at the core, can help Jews to participate in the renewal and reenergizing of the tradition and their own lives.
How will this project expand access to Jewish education and engagement?
Mikvah is both an ancient spiritual practice and a modern ritual technology. In a religious community so often focused on the intellect, mikvah invites a full-bodied spiritual experience. With a history dominated by male voices, mikvah welcomes those of all gender identities. Mikvah L'Amcha (Mikvah for the People) will build educational partnerships that will bring this transformational ritual to hundreds of Jews for their first-ever immersion in the mikvah's living waters. Through educational programming and innovative immersion ceremonies, Jews of all backgrounds can come to the AJU Community Mikvah to validate and elevate the critical moments in their lives.
How will your partnerships with other organizations enable you to meet the needs of diverse groups?
Each of our organizational partners brings a wealth of knowledge and expertise in serving their unique constituencies. Our approach is intentionally collaborative, utilizing our understanding and passion for mikvah to elevate the programmatic offerings of other Jewish organizations by encountering mikvah at critical moments on their journeys. Mikvah is a uniquely important tool in a holistic approach to healing, whether for those on a journey of addiction recovery, of LGBTQ identity affirmation, or for those frontline healthcare workers seeking to be held after they've held so many over the past two years.
Learn more at www.aju.edu/community-mikveh.