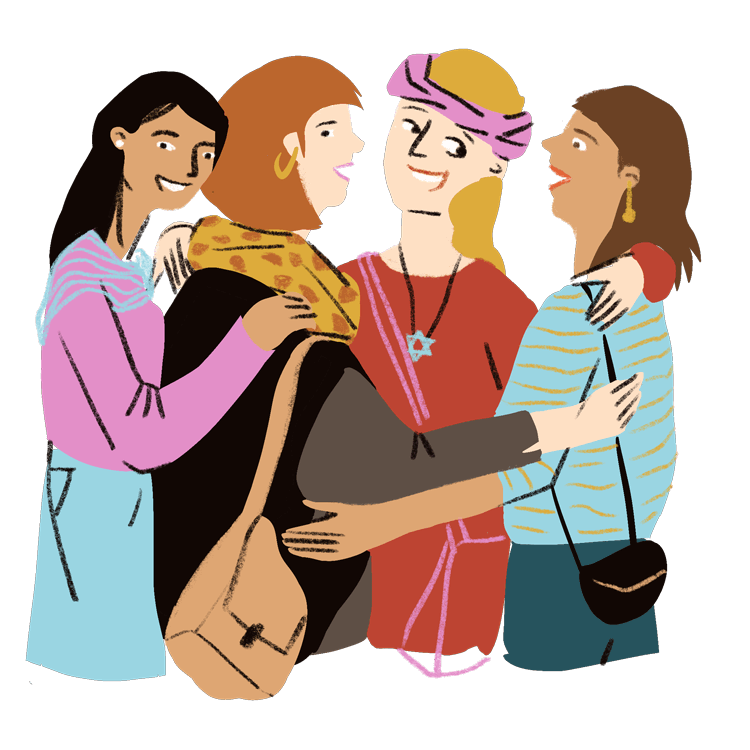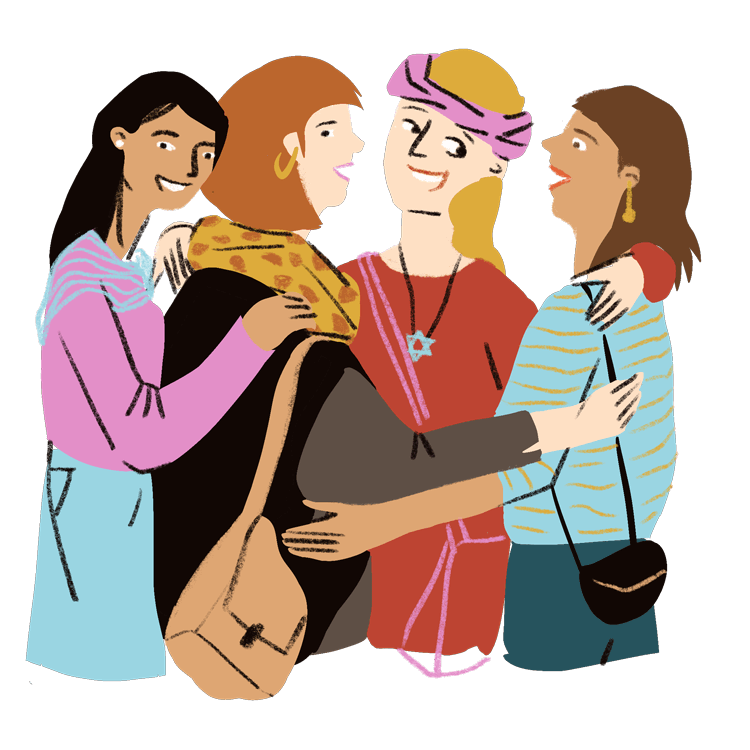 Organization: SVIVAH, Washington, DC
Grant Year: 2022
Project Director: Ariele Mortkowitz and Rabbanit Aliza Sperling
Type of Grant: Signature
Grant Amount: $47,000 (1 year)
Website: https://www.svivah.org/
Adult Education
Spiritual Development
Women's Learning
What inspired the idea for this project and how does it meet the current moment?
Last Purim, SVIVAH wanted to address abuses of power in the Jewish community and personal instances of #MeToo. As educators, we were terrified. How could we gather SVIVAH as a community to face some of the hardest Torah, in a room that would certainly include individuals who had directly experienced abuse, harassment, and worse? How could we teach sensitive texts without triggering victims? How could our educators teach effectively while also holding the diverse emotional needs of their students?
What resulted was likely the most powerful HerTorah gathering to date. We realized that a combination of pastoral tending to survivors, community education, powerful reflection, and Torah study was unique — and essential. The Torah we learned was so much more powerful when learners could also reference and find support in their lived experience.
The need for pastoral tending and expertise is particularly relevant in this moment of global trauma and flux. Even without a pandemic, learners at any time might be confronting grief, infertility, sexual harassment or abuse, marital discord, or illness. Without adequate attention, an educator's teaching can inadvertently become negligent or even hurtful. On the other hand, in combination with pastoral support, an educator's teaching can create a powerful, restorative Jewish learning experience. As investors in Jewish women*s education and Jewish women* educators, SVIVAH is eager to explore this model of integrating pastoral care into Jewish education – as an important chesed (service) to our learners, as an enhancement of our educators' leadership, and as our responsibility to the Torah text itself.
What excites you most about this project?
We are eager to see a new kind of Torah arise from bringing traditional learning and lived experience into close and deep conversation with each other. Integrating the study of our texts with an examination of our lives gives us a new and nuanced perspective. Exploring our lived experience in partnership with pastoral experts offers a new lens to our Torah study and equips Jewish educators to better respond to the real needs and experiences of Jewish women*. This is a truly feminist endeavor – one where each individual's lived experience is valued as a new element of Oral Torah.
What is the most meaningful aspect of your partnership as co-project directors?
Aliza comes from the world of Jewish education; Ariele comes from the world of bringing people together. Both of us love sitting around a full table, listening and learning the rich and diverse wisdom that each person adds to the conversation. We love bringing people together in a room – Jewish educators and participants who would never otherwise collaborate or cross paths with each other. We love watching them meet for the first time and enjoy learning so much from the diversity they all bring. We love how HerTorah can be a model for the Jewish community to look past boundaries and labels and really embrace opportunities for us to learn from each other.
Links:
SVIVAH Website
SVIVAH Happenings
SVIVAH Instagram
SVIVAH Facebook