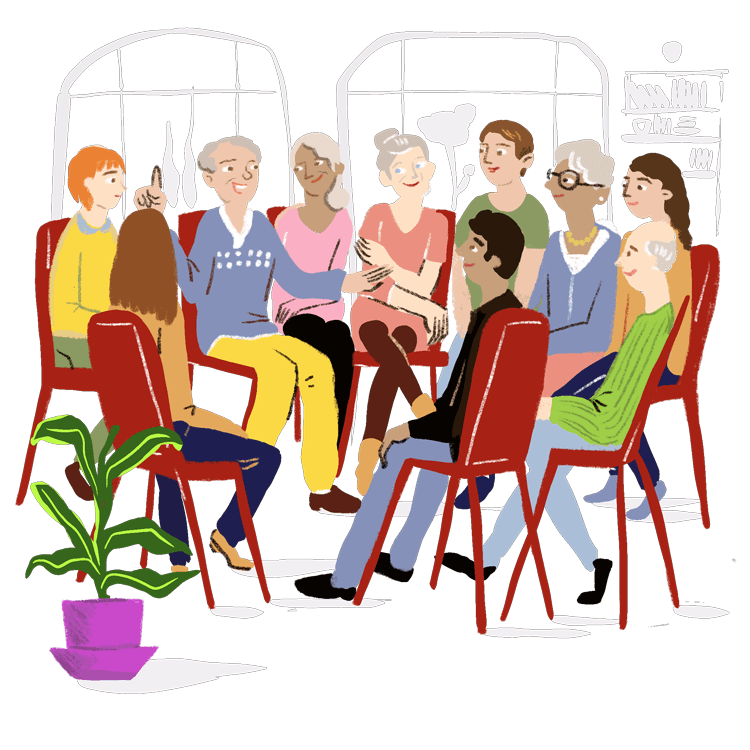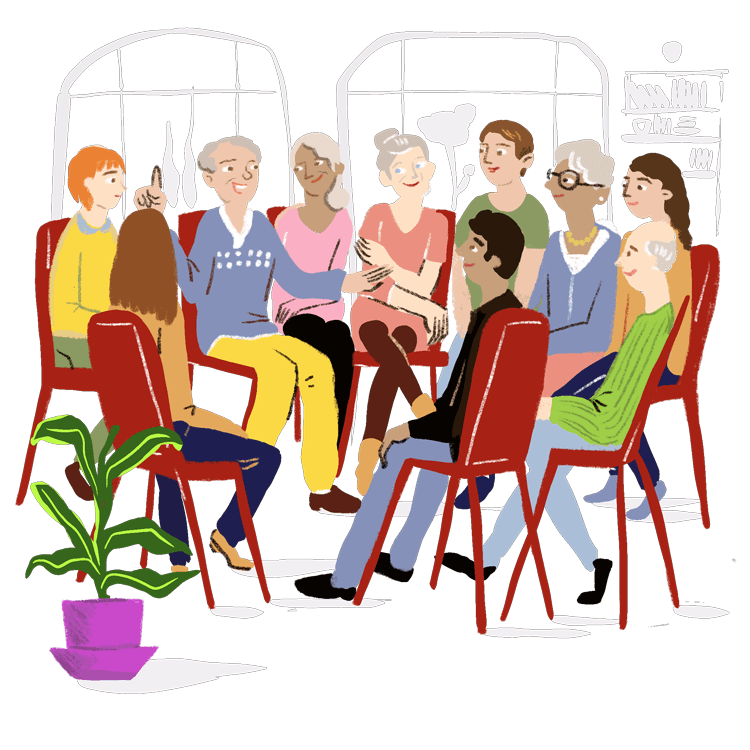 Organization: Lab/Shul, New York, NY
Grant Year: 2022
Project Director: Sarah Sokolic
Type of Grant: Signature
Grant Amount: $150,000 (3 years)
Website: https://labshul.org/
Adult Education
Community Connections
What has surprised you most about this older population of learners, based on the work you've already done with the GENerate program?
At Lab/Shul, small, immersive journey groups are planting seeds for deepened communal connections and are providing a sustainable model for our growing community. This is especially true for GENerate participants, who generally have the time and resources to engage (or re-engage) in Jewish life as they navigate the period after mid-life careers and before retirement. Through GENerate, participants formed very close bonds with one another and are now more connected to Lab/Shul and Jewish life overall. Both of our first two cohorts still meet regularly and self-facilitate meaningful monthly gatherings.
An important consideration in working with an older population of learners is to acknowledge "stage vs age", as people have diverse needs, wants, and desires at different stages of life, regardless of their age. For example, while some participants are interested in end-of-life planning, ethical wills, and mortality, others may be focused on personal growth and development. Regardless of age or stage, adults in this population are eager to connect with others, create long-lasting bonds and foster an authentic sense of community – both in person and online.
How does this grant meet the unique needs of this population?
As human life expectancy continues to increase, many Jewish older adults are attempting to chart a path from mid-life career, mortgages and child-rearing into a multi-year period of new interests and intensified activities before they embark upon traditional retirement. However, this segment of the population in general, and in Jewish life specifically, has long been underserved leaving many seniors struggling to make meaning of their "third chapter." Now in its third cohort, with generous funding from the Covenant Foundation to support three more years to develop and scale the program, GENerate is a sacred opportunity for seniors to invest in their values, actualize life lessons and define their personal legacies in the presence of a nurturing community.
How does Storahtelling work, in this context?
Storahtelling is the foundation of Lab/Shul's approach to sacred text. Storahtelling integrates Judaism's oldest form of sacred storytelling with contemporary stagecraft. Its signature pedagogy draws from the ancient tradition of Torah reading alternating with an interpretive translation in the local language. Over the past two decades, trained Storahtelling artists, educators, clergy and lay leaders of all ages transform Scripture into scripts, making ancient stories and traditions accessible for new generations, advancing Judaic literacy, and raising modern social consciousness with meaningful conversations.
The Storahtelling methodology is integrated into the year-long GENerate journey from the beginning in order to enable participants to connect their personal journeys with a carefully selected biblical story. Through GENerate and the Storahtelling methodology, participants talk back to and find their own stories in the text, become their own storytellers, and create a group rite of passage Storahtelling ritual with the support of a nurturing community.