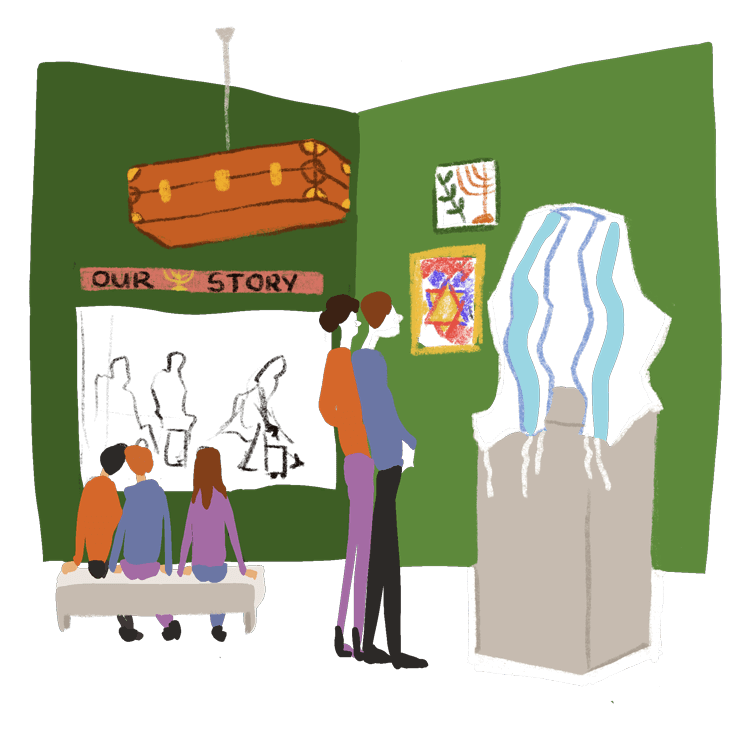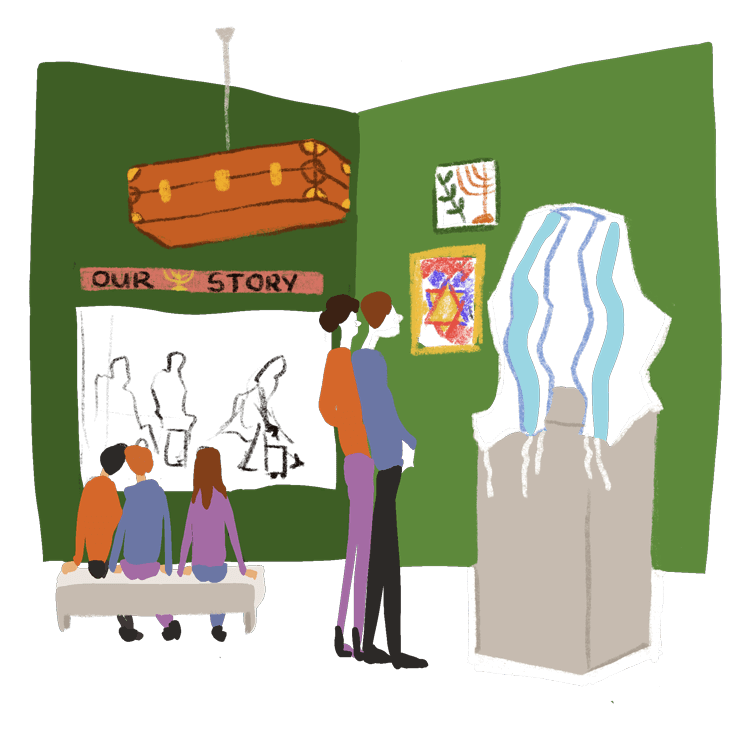 Organization: The Vilna Shul - Boston's Center for Jewish Culture, Boston, MA
Grant Year: 2022
Project Director: Dalit Ballen Horn
Type of Grant: Signature
Grant Amount: $150,000 (3 years)
Website: https://vilnashul.org/
Adult Education
Arts and Culture
Emerging Adults and Engagement
Intergenerational Engagement
What's the most out-of-the-box way that Jewish culture will be explored through art, for the purposes of this program?
We're excited to launch Centered on Culture with Studio Mela, an Israeli-based multisensorial avante-garde art initiative that uses food to explore the relationship between individuals, space and culinary arts. This interactive seminar incorporates food, design, and movement to ask big questions about the production of culture. This seminar is led by two cutting edge Israeli chefs and self-described culinary performers and accessible to people of all backgrounds. This bold and interactive seminar is bound to spark curiosity, excitement, and unexpected opportunities to learn and play while introducing big questions such as "What is culture?" and "How can we engage with it?"
How does this grant meet a unique need in the Jewish community right now?
We seek to reach culturally Jewish adult populations who are less likely to affiliate with a synagogue or local Jewish organization and lament that they experience fewer opportunities to explore their Jewishness and connect to Jewish communal life. This initiative is a response to the growing need for educational programs that are sophisticated but accessible, content rich but not religious, social and interactive, and organized outside the confines of membership based organizational models. These seminars provide high quality, low barrier to entry courses in the humanities in subject areas such as film studies, art history, dance, literature and culinary arts.
How does programming for young professionals and older adults differ? Where does it overlap?
We have observed that young professionals crave community over content and adults ages 55 and older prioritize content over community. Of course, both demographics want a mix of both and such generalizations do not apply to all, but the key indicators for why a participant registers for or returns to one of our programs is usually dependent on their stage of life.
We most commonly attract young professionals who are single, new to Boston, without a religious practice, and searching for a physical anchor for their Jewish expression. They want cultural experiences and communal meals from a convenient downtown location.
Older adults want new ways to fill their growing leisure time. Many have spent the last 25 years raising children and are excited to shift their focus. If given the choice, they would choose a class at 11am with a world renowned scholar over a dinner series with a lesser known teacher.
Both audiences are able, educated, and possess the time, resources and motivation to establish a new center for Jewish expression that provides creative and compelling social, cultural and educational opportunities for personal growth and transformation.