When Helene Drobenare-Horwitz, Executive Director of Young Judaea Sprout Camps, opened Sprout Westchester in 2016, she was fairly certain that she could successfully take what had been a Jewish day camp in decline, and turn it into a vibrant and flourishing summer day camp community.
But what Drobenare-Horwitz didn't know for certain was that, six years later, the site would also prove to be a hub for inclusive Jewish life in Northern Westchester.
"Northern Westchester is underserved, in terms of Jewish opportunities," Drobenare-Horwitz said. "And because of the flexibility of the campus in Westchester [think manicured sports fields, indoor air conditioned spaces, a cooking studio, a dance studio, and much more] the idea to build a center for Jewish life, and not just a camp, was obvious to us," she added.
In addition to Sprout Westchester, Drobenare-Horwitz, who is also a 2021 Covenant Award recipient, oversees Sprout Brooklyn, a day camp that opened in 2015. (She also directs Camp Young Judaea Sprout Lake, a Jewish overnight camp in the Hudson Valley). The Brooklyn site, which currently enrolls 200 campers, is the first pluralistic experiential Hebrew language day camp for pre-K through Grade 6 to incorporate an intentional Jewish and Israel education curriculum. Like Sprout Westchester, Brooklyn also hosts year-round Jewish events and opportunities for children and their families, focusing on pluralism and tikkun olam.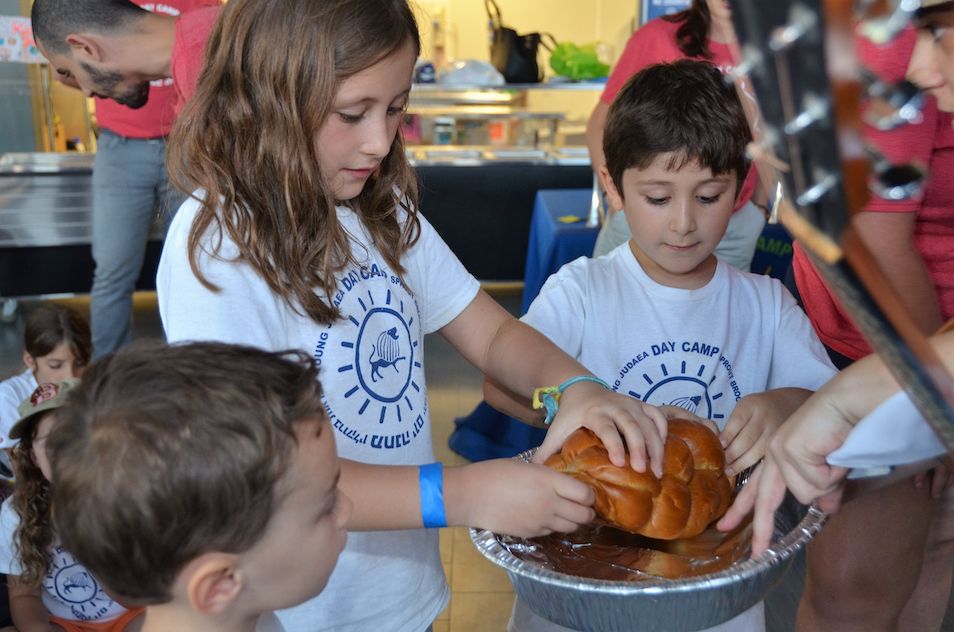 At Sprout Westchester, programming often features fall festivals during Sukkot, Jewish nature clubs, Havdalot in the snow, and wine, cheese, and art afternoons for adults.
"We are proud that this has become a Jewish pluralist space where kids can come with their families, and engage Jewishly, however they want," Drobenare-Horwitz said.
"Whether that means coming to camp, taking a class, or attending a one-time event, Sprout Westchester is a warm, fuzzy, and welcoming place, where events have that 'camp vibe,' in the best possible way," she added.
Figuring out how to maintain that vibe and support the community they've built, while also maintaining Covid-safe practices, has proven understandably challenging for Drobenare-Horwitz and her staff. But in some ways, the needs of the community, especially during the early months of the pandemic last year, have brought to light just how important a place like Sprout Westchester is. For example, when synagogues could not open safely for Rosh Hashanah in the fall of 2020, Drobenare-Horwitz and her colleagues partnered with the local community to facilitate an outdoor holiday service.
She makes it clear that the Sprout Westchester community and its offerings were never intended as competition to other Jewish venues, nor to take the place of what a synagogue or JCC could offer. Rather, this is meant to be a place that exists to enrich Jewish cultural life in the region.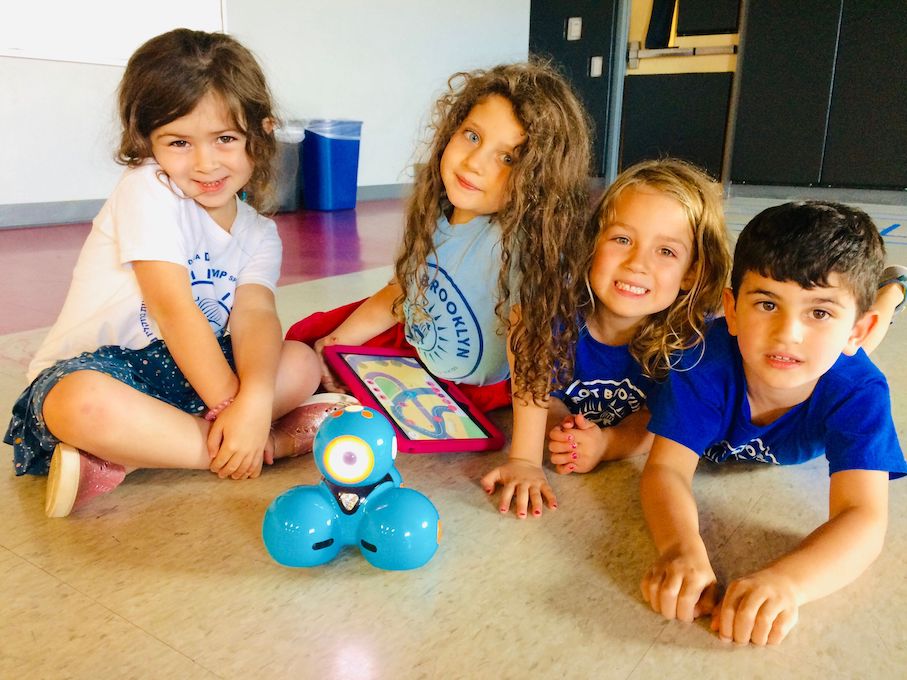 "We normally we would never have hosted a holiday service, simply because that's not our niche, it's not who we are," Drobenare-Horwitz said. "But to partner and enhance Jewish life? That's exactly who we are."
It remains to be seen what the schedule of school-year content will look like for both Sprout Westchester and Sprout Brooklyn, as concerns about the spread of Covid-19 are still high. But Drobenare-Horwitz is optimistic.
"After the summer of 2021, we understand better than ever how much kids and families need camp and a camp environment—with everything that entails—and not just in the summer, but all year long," Drobenare-Horwitz said.
"And despite the odds, there is no challenge that camps can't meet," she added. "So when the time is right, we will be ready and waiting for our community, and we will welcome them back with open arms."
By Adina Kay-Gross, for The Covenant Foundation
More to Consider: